This article contains the following topic:
How to clock on using the easyemployer application
What is this feature
Clocking on using the easyemployer application allows users to start their shifts without needing to go to a fixed location. This feature is not available to all users of the easyemployer application. Users should consult with their managers if this feature needs to be enabled.
Why is this important
This feature has been designed for users of the easyemployer system that cannot always begin or end a shift at a clocking station. This feature will enable users to accurately clock their shift and break times.
How to begin a shift through the easyemployer application
1. Login to the easyemployer application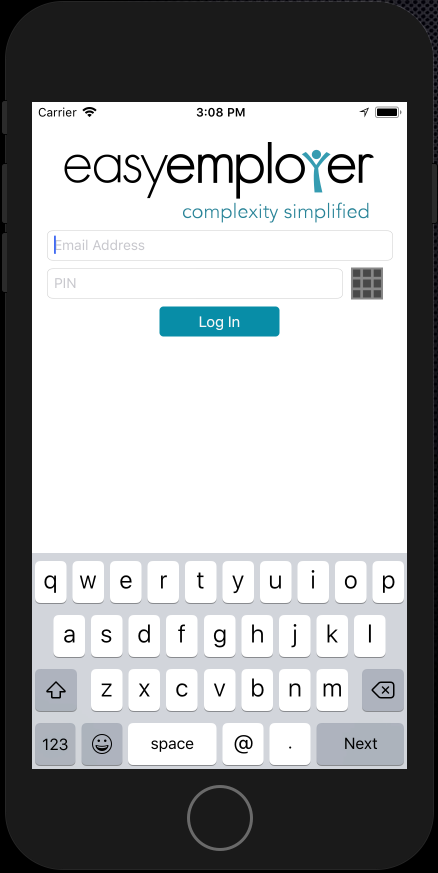 2. The default landing screen for users with this feature enabled is the displayed below. A shortcut to begin a shift is available at the bottom of the screen.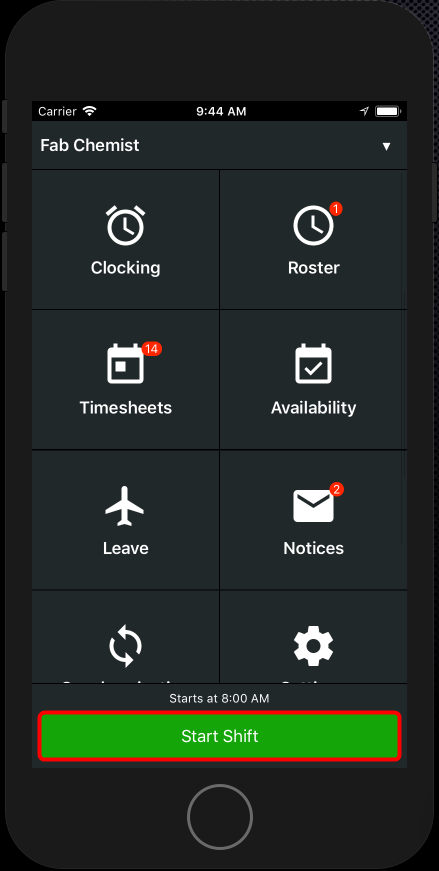 3. When beginning a shift easyemployer will prompt users to select their role. The role select will display in this fashion 'Site>Area>Role'. Therefore the users role is located at the end of this row. Tap the appropriate option to confirm selection.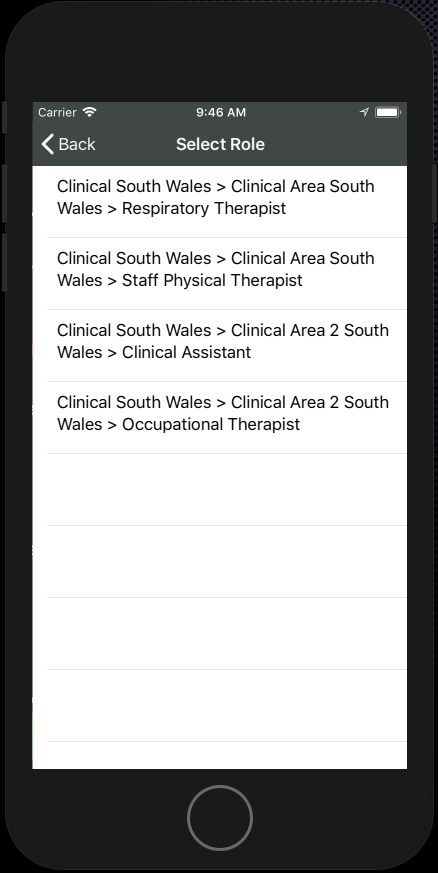 4. The shift has started and the timer (located above the buttons at the bottom of this screen) should count upwards.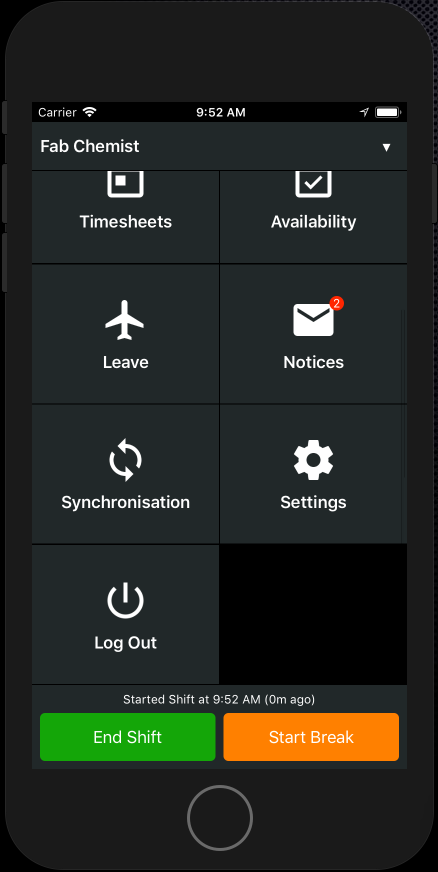 5. From this same screen users are able to clock breaks (provided one or more has been set). To begin a break tap the 'Start Break' button.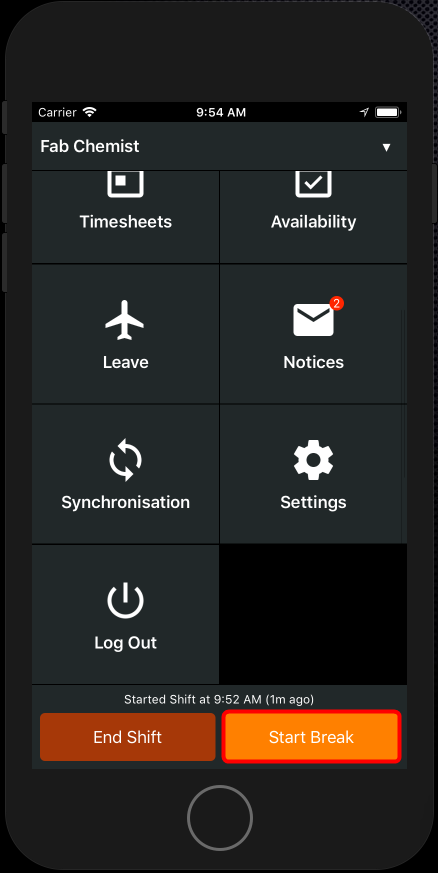 6. Select a break type.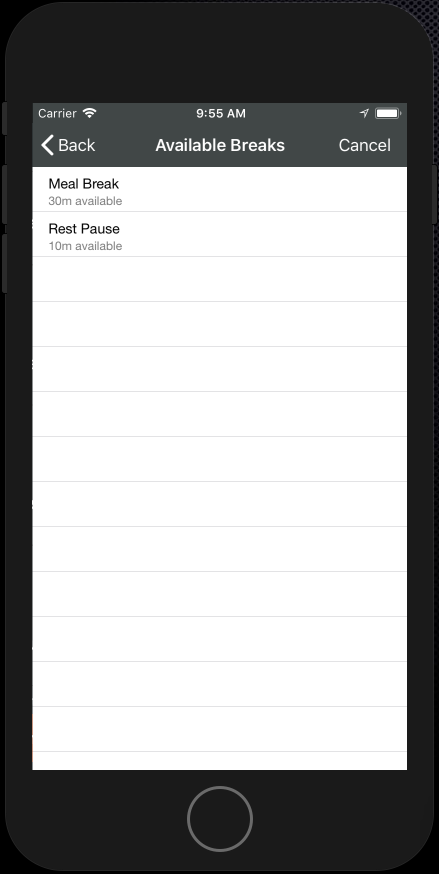 7. While on break a timer will count down under the break type that indicates the amount of time remaining on this break. To end a break tap the 'End Break' button located at the bottom of the screen.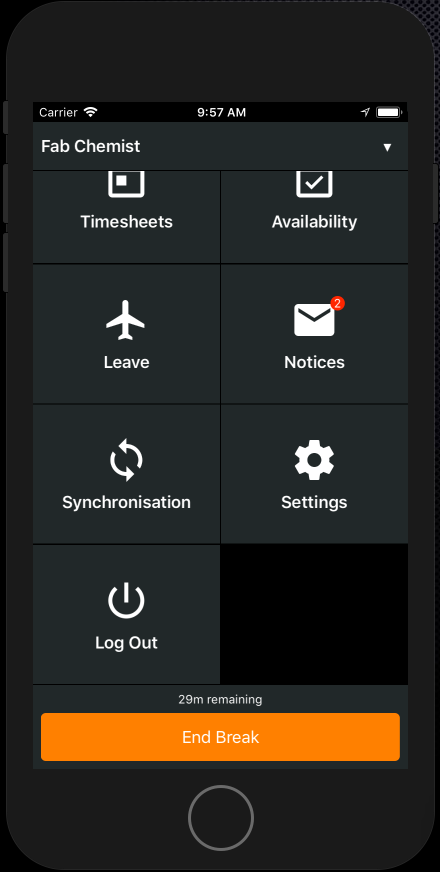 8. Once a break is completed the time taken is recorded in the clocking screen. To access the clocking screen tap the 'Clocking' tile.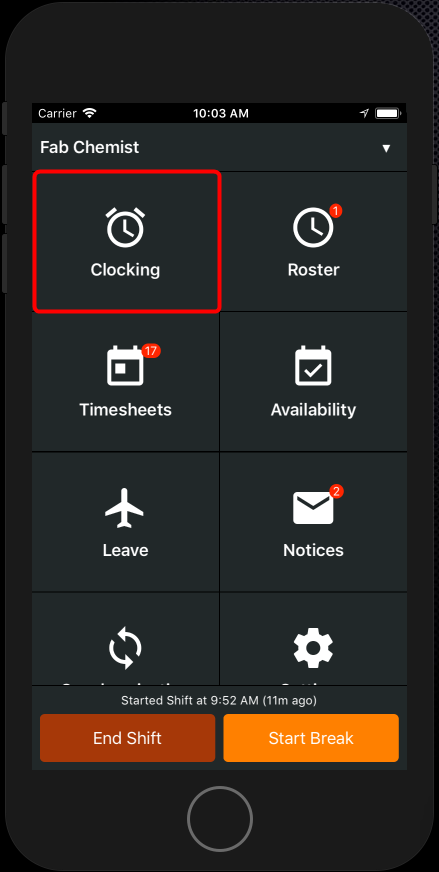 9. The break will be displayed at the bottom of the screen.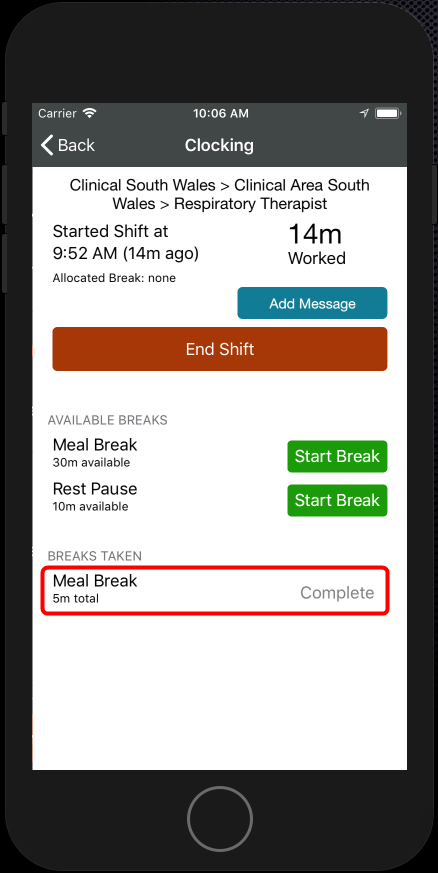 8. Users also have the option to add a message to their shifts. This feature is available above the 'End Shift' button by tapping the 'Add Message' button.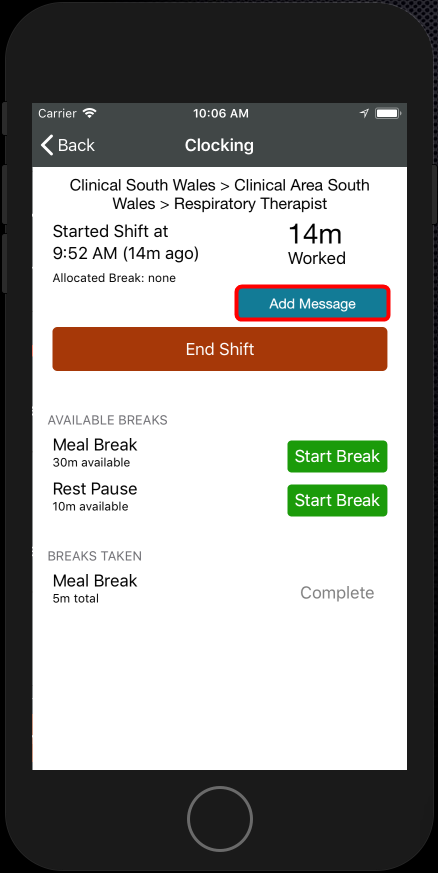 9. After tapping the 'Add Message' button the message dialogue will appear. Tap the box to make the keypad appear and enter a message (if required). Tap the 'OK' button to save.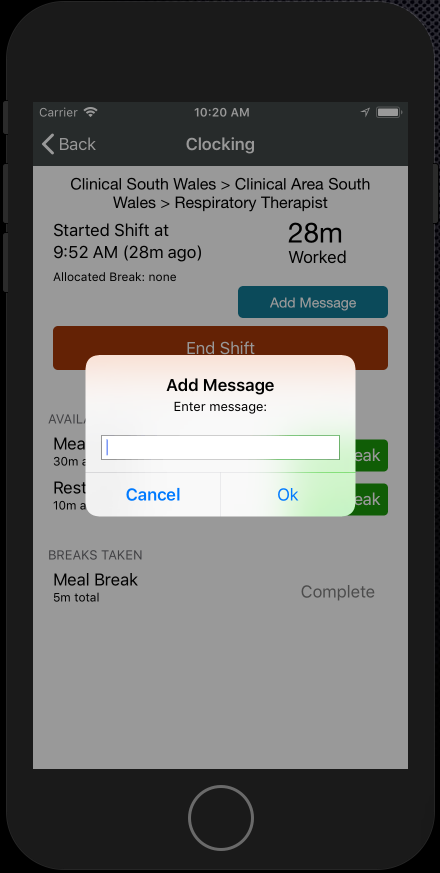 10. This message will be displayed to the left of the message button that has now been changed to display 'Update Message'. If a message needs to be changed or updated tap the 'Update Message' button.