This article contains the following topic:
Timesheets in the mobile application
What is the feature
The timesheets tab of the mobile application allows users to review shift details, add a shift message and confirm their shifts.
Why is this important
If a user needs to confirm their shift, add a shift message or review a shifts details this can be done directly through the application. This reduces the need for a user to login to easyemployer through the web portal and should save time.
How to utilise the time sheet feature in the application
1. Login to the easyemployer application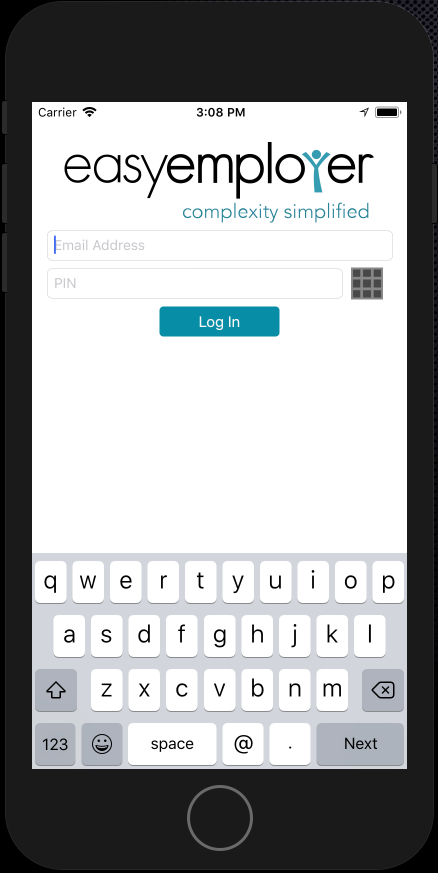 2. Tap the Timesheets tile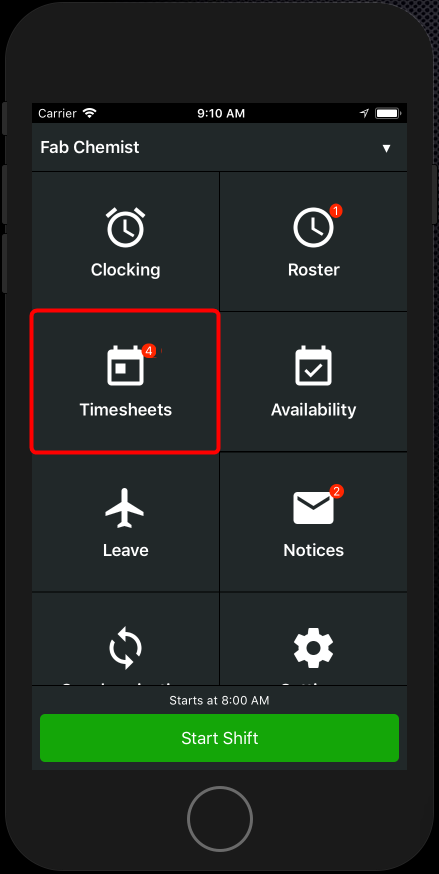 3. Tap the period that needs to be reviewed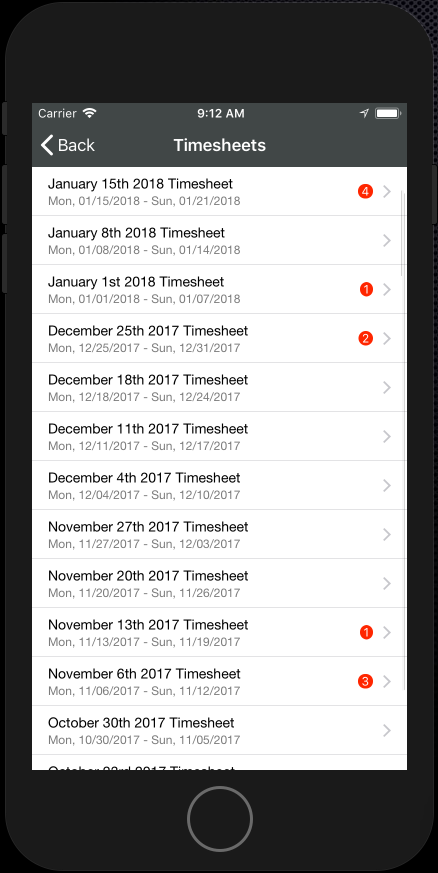 4. Tap the shift that needs to be reviewed. Two (2) options will appear (confirm and details). Select the appropriate option as required.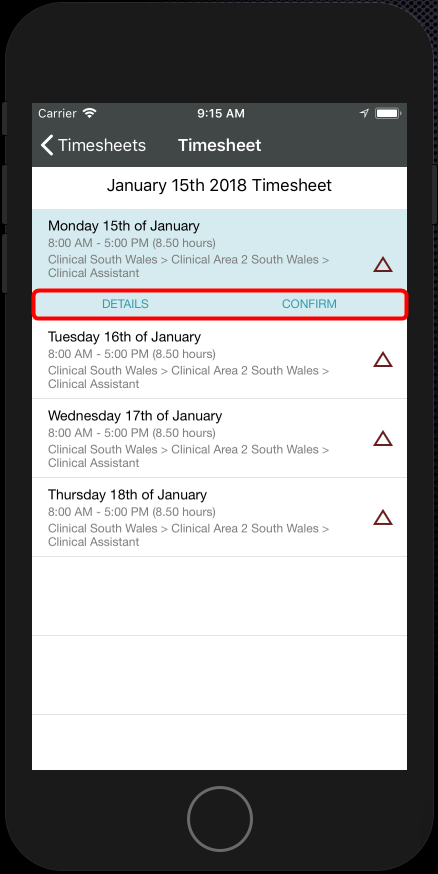 5. Tapping the 'confirm' option will cause a blue line to appear on the right side of the box. Once selected the confirm button will disappear.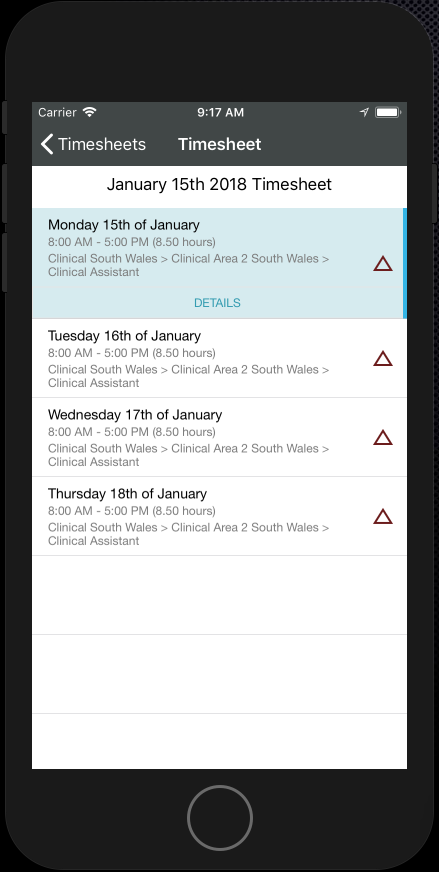 6. Tapping the 'details' button will display a screen that outlines information regarding a shift. This screen also has options to add a shift message and confirm the shift. These options can be utilised in the same way that they can be used on the timesheets home screen.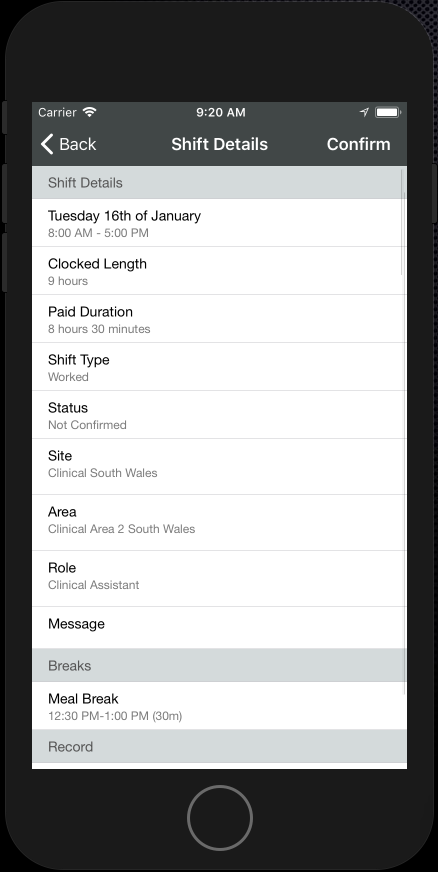 7. Tapping the 'message' section will cause a popup dialogue to appear. Tapping inside the text field will prompt the keyboard to appear. Add a message and select 'ok'.