This article contains the following topic:
Availability in the mobile application
What is this feature
Availability in easyemployer allows users to submit times that they are unavailable to work.
Why is this important
Availability can be submitted through the application or the online portal. If a user needs to adjust or change their availability this can be easily completed through the application.
How to use the availability feature
1. Login to the easyemployer application.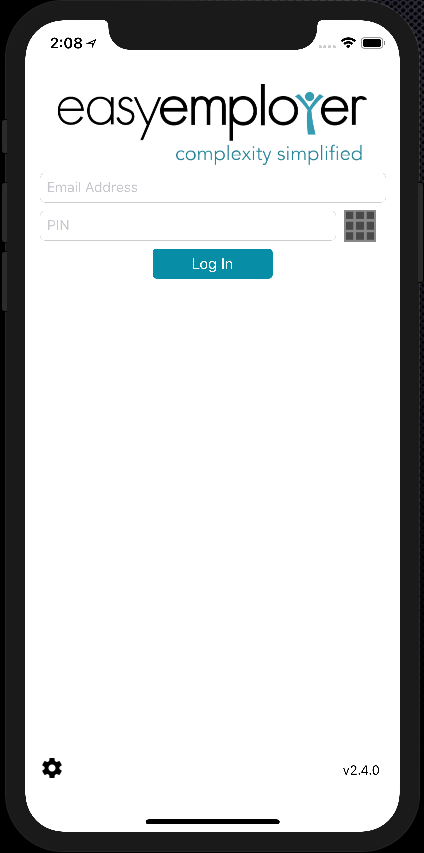 2. Select 'Availability' from the list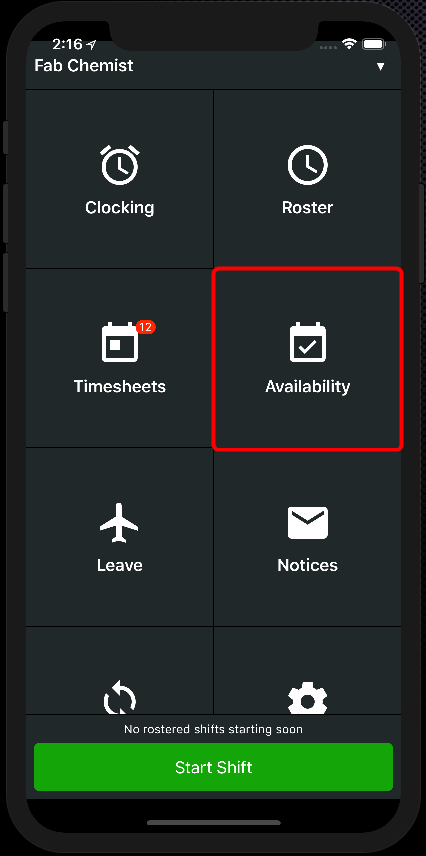 3. The date range will be displayed at the top of the page. If a lock appears next to it (as pictured below) this indicates that no availability can be submitted for this period.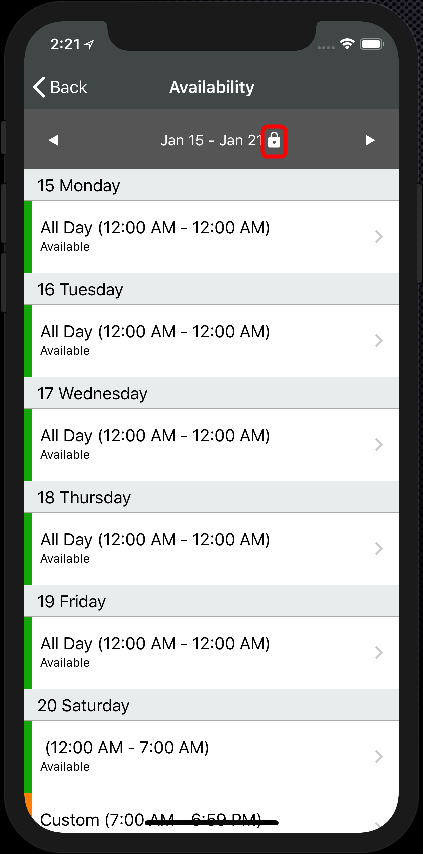 4. Weeks can be scrolled through by tapping the arrows located on either side of the date. If the period displayed is locked users scroll to a future period by tapping the arrow on the right side of the screen until the lock disappears.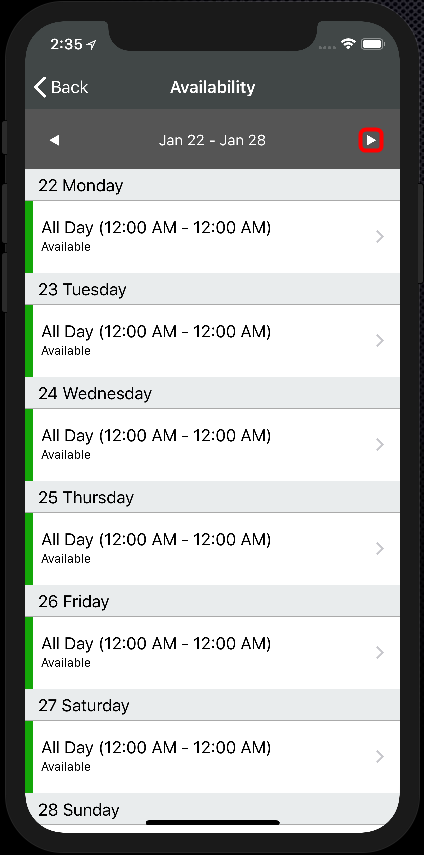 5. To change availability select a day by tapping on it.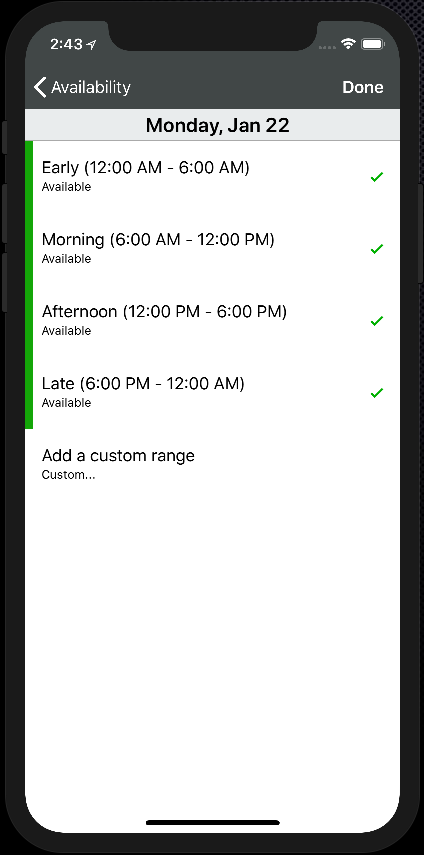 6. Availability changes can be made by selecting one of the periods of time displayed.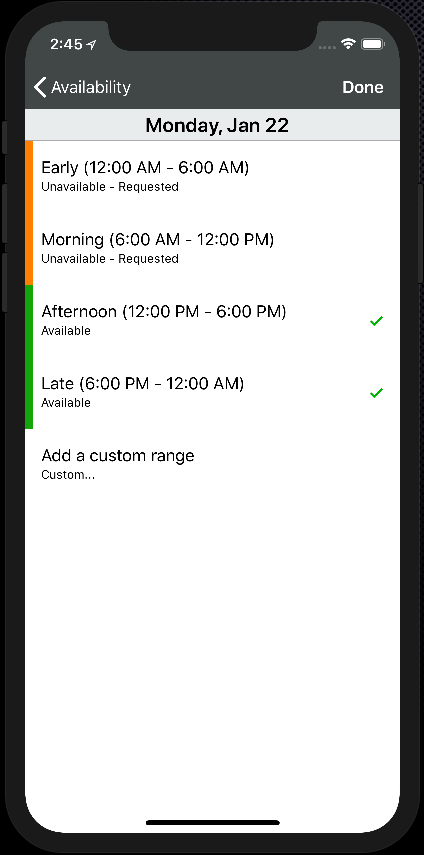 7. A custom range can also be selected by tapping the 'Add a custom range' option.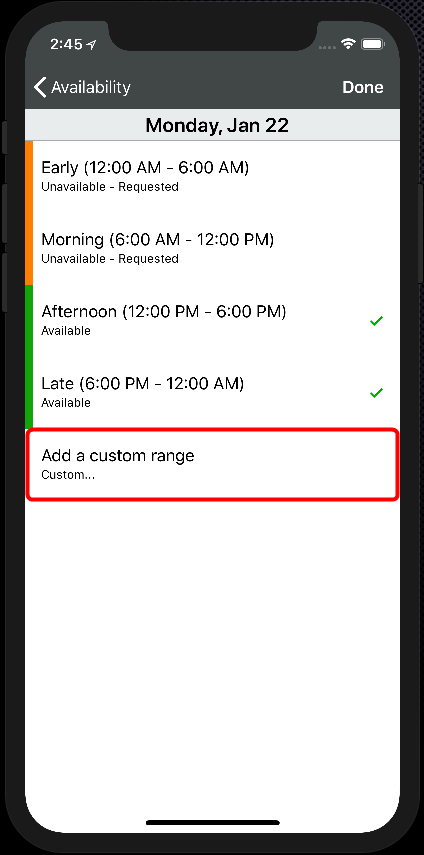 8. A box will appear asking for a start time to be selected. Once this selection has been made select the end time.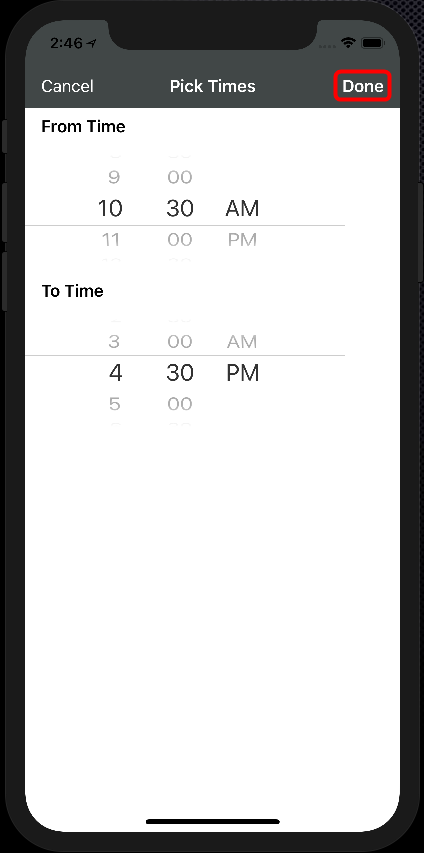 9. The time that has been designated as unavailable will have an orange line next to it.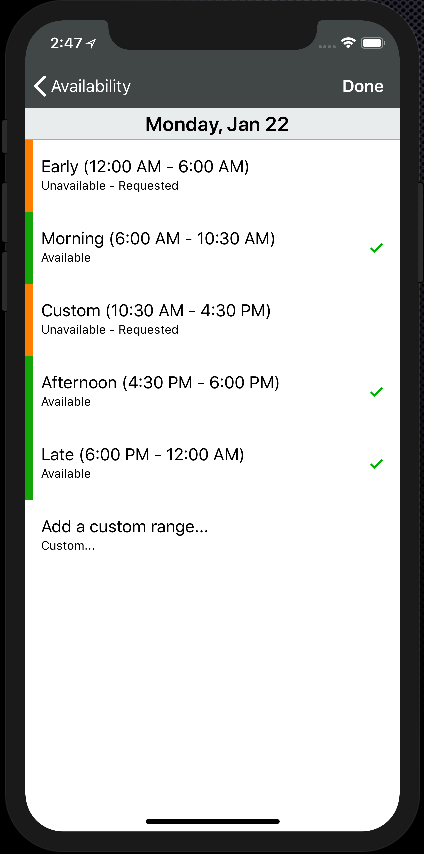 10. Once a period has been selected users can submit availability by navigating back to the week view and tapping the 'Submit' button.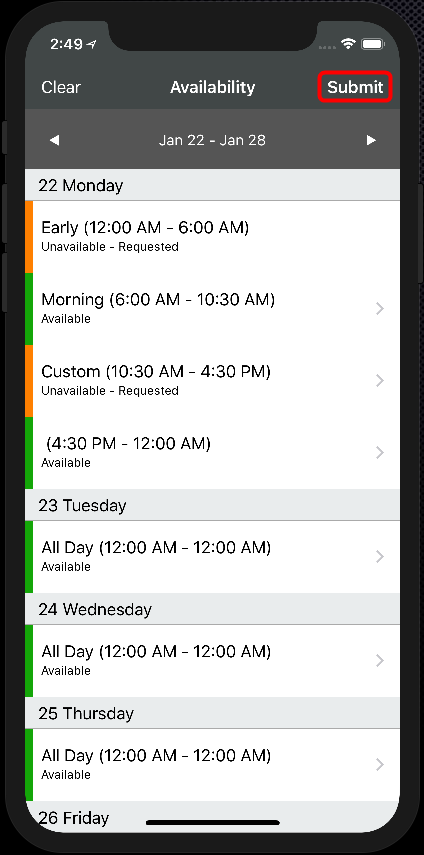 11. The application will ask for confirmation for how to apply the selection. The two options are 'This week only' and 'Ongoing from now'.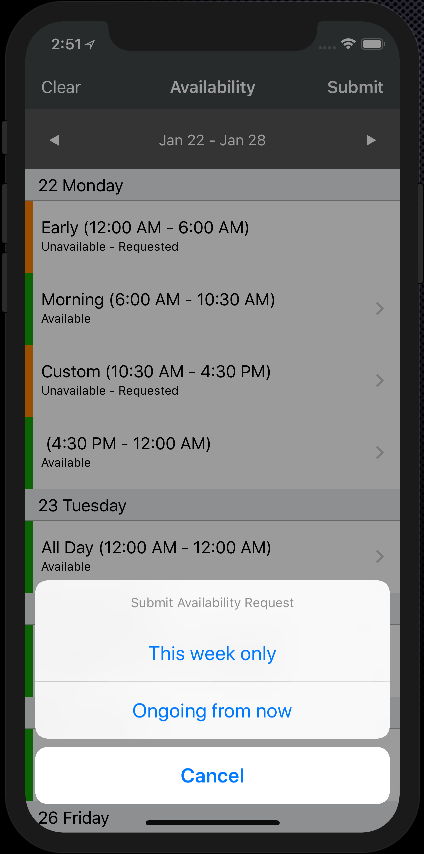 12. The 'This week only' button confines the availability submission to the period or week where it has been entered. It will not apply to any future periods if this option is selected.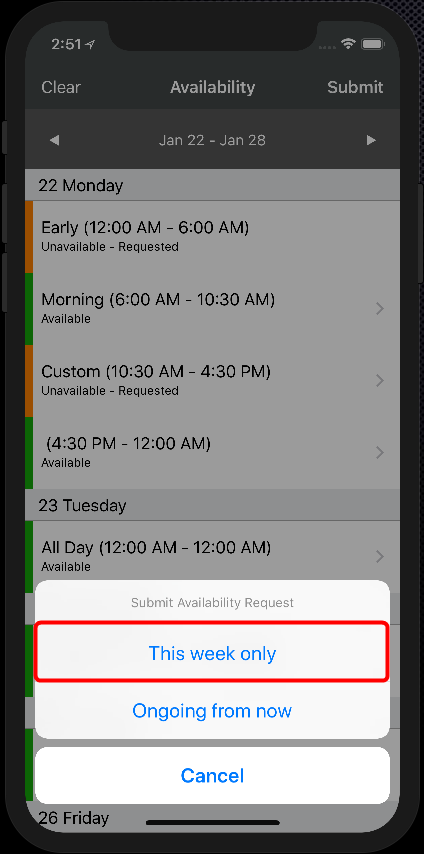 13. The 'Ongoing from now' option applies the availability submission to every week from the period that the changes were submitted.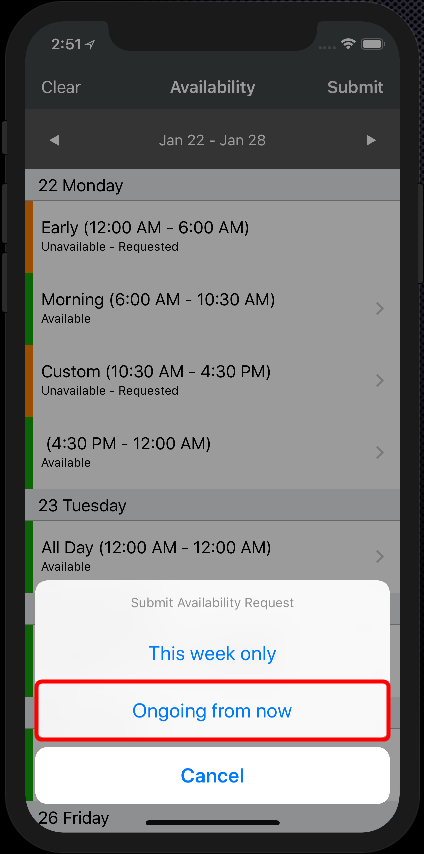 14. Once submitted users will need to check that their availability changes have been accepted or approved by their supervisor/manager.