This article contains information about the following topic:
Troubleshooting the easyemployer application
What is this article about
This article outlines the steps a user can take to get the app to work on their device. As there are many factors which can effect the apps stability controls have been put into place to assist with this. 
Why is this important
If the application is not working on a device the issue may not always be with the application. An obsolete device or an operating system that is not up to date could be the cause of the issue. Users might need to clear data from the app to make the app start fresh.    
How to get support if the application is not working
The easyemployer support team will ask for some details regarding the application issue/error. 
A screenshot of the easyemployer mobile application login page. Please ensure the keyboard is hidden so the image shows the application version number located in the bottom right of the screen.
Open a browser on your phone, navigate to supportdetails.com take another screenshot and send this both screenshots to our support team via email (support@easyemployer.com).
In the email please detail the exact steps that have been taken that caused the problem to occur.
For example: 
Open the app
Logged in
App crashed before it finished logging in
How to troubleshoot the easyemployer application
1. One action that can be taken to resolve an issue is to clear data on the device. This is done by opening the application and minimising the keyboard (down arrow on Android, tap the blank space for Apple/ios).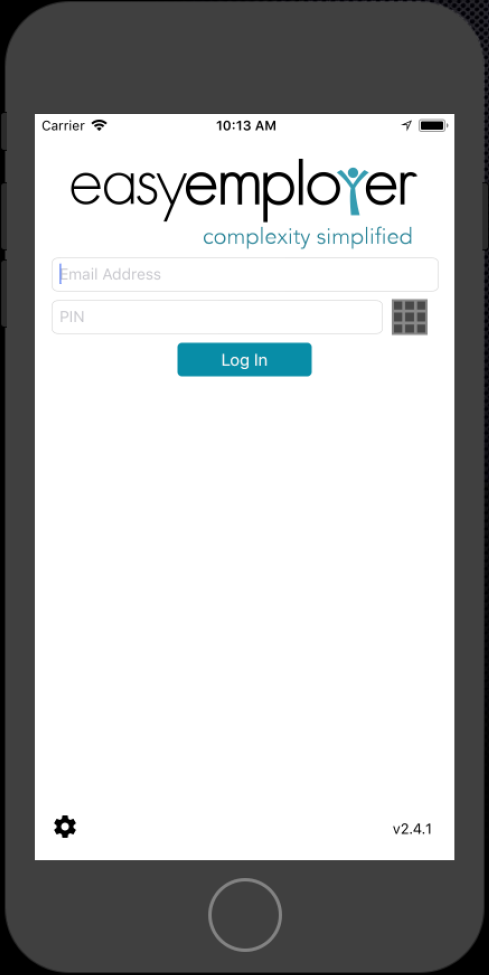 2. A cog will be present in the bottom left corner of the screen.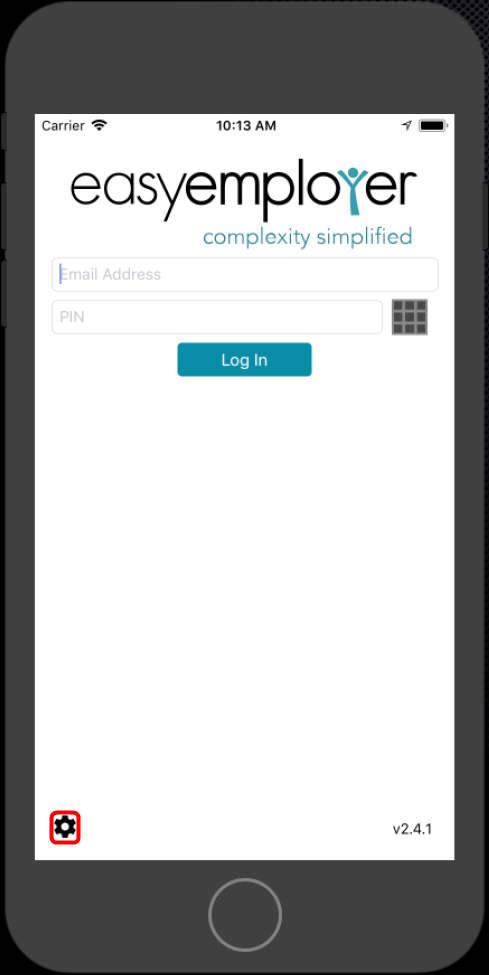 3. Tapping the cog will open a settings page where the top option listed will be clear data.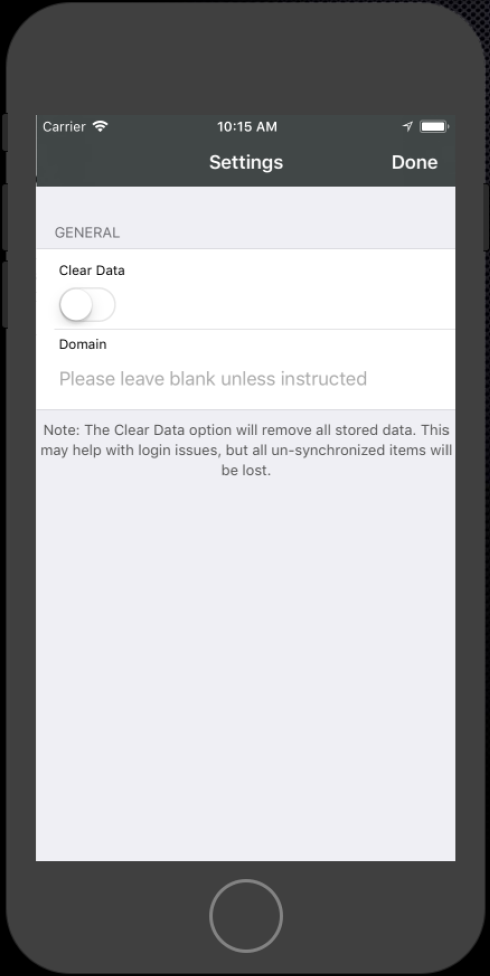 4. Swipe/tap the switch to turn this on function on.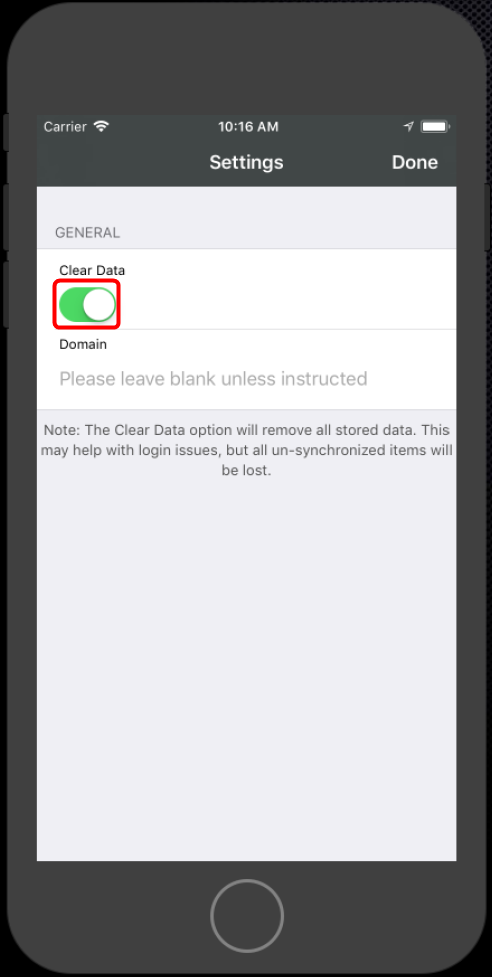 5. Close the app and reopen it and attempt to login again.