This article contains information about the following topic:
Troubleshooting the easyemployer application
What is this article about
This article outlines the steps a user can take to get the app to work on their device. As there are many factors which can effect the apps stability controls have been put into place to assist with this. 
Why is this important
If the application is not working on a device the issue may not always be with the application. An obsolete device or an operating system that is not up to date could be the cause of the issue. Users might need to clear data from the app to make the app start fresh.    
How to get support if the application is not working
The easyemployer support team will ask for some details regarding the application issue/error. 
A screenshot of the easyemployer mobile application login page. Please ensure the keyboard is hidden so the image shows the application version number located in the bottom right of the screen.
Open a browser on your phone, navigate to supportdetails.com take another screenshot and send this both screenshots to our support team via email (support@easyemployer.com).
In the email please detail the exact steps that have been taken that caused the problem to occur.
For example: 
Open the app
Logged in
App crashed before it finished logging in
How to troubleshoot the easyemployer application
One action that can be taken to resolve an issue is to clear app cache and app data on the device. 
For Android : 
Step 1: Head to the Settings menu. This can be done by tapping the cog icon in your notification shade.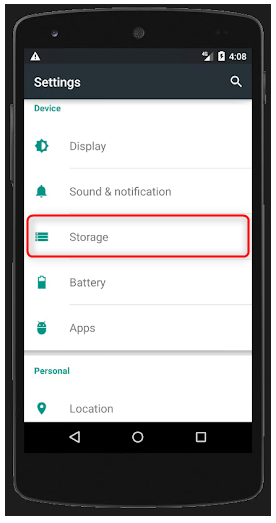 Step 2: Find Apps (or Applications, depending on your device) in the menu, then locate the app that you want to clear the cache or data for.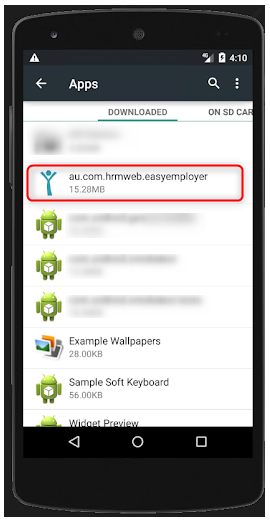 Step 3: Tap on Storage and the buttons for clearing the cache and app data will become available (pictured Below).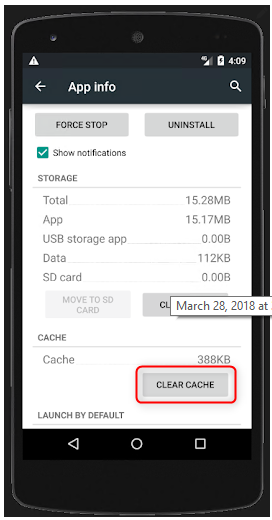 For iOS : 
Data stored by other apps can be cleaned out using the Usage option in Settings. Please follow these steps:
Step 1: Tap Settings > General > iPhone Storage. (On an iPad the last option will be labelled iPad Storage.)
Step 2: At the bottom of the screen you'll see your apps, arranged by the amount of storage they take up. Select the app that you want to clear the cache or data for - in this case the easyemployer app.
Step 3: Tap Delete App, confirm, then head to the App Store and re-download it. This will be a clean install without all the data and documents.