This article contains information regarding the following topic:
Notices in the easyemployer application
What is this feature
Notices are a form of internal communication in easyemployer that function in the same way that emails do. The notices feature in the application has been added to allow users ease of access to this form of internal communication.
Why is this important
Rosters and other important notices are sent internally through easyemployer. Having notices available on the application allows users to have access to important information including rosters.
How to use notices in the easyemployer application
1. Login to the easyemployer application.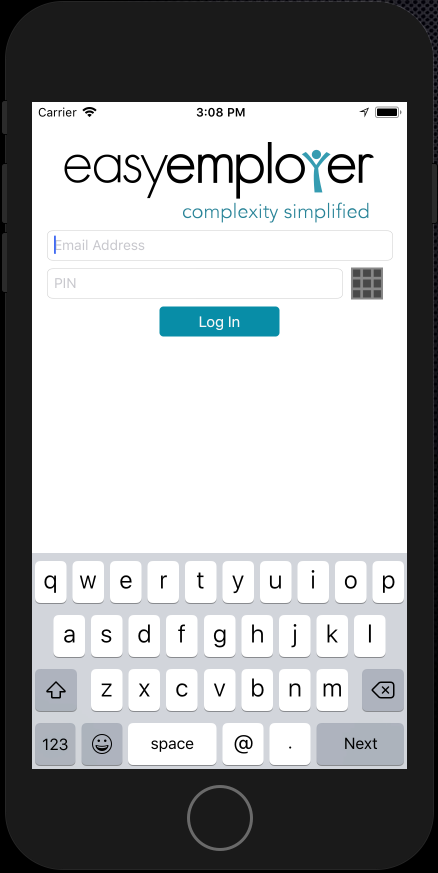 2. Tap the Notices tab in the landing screen.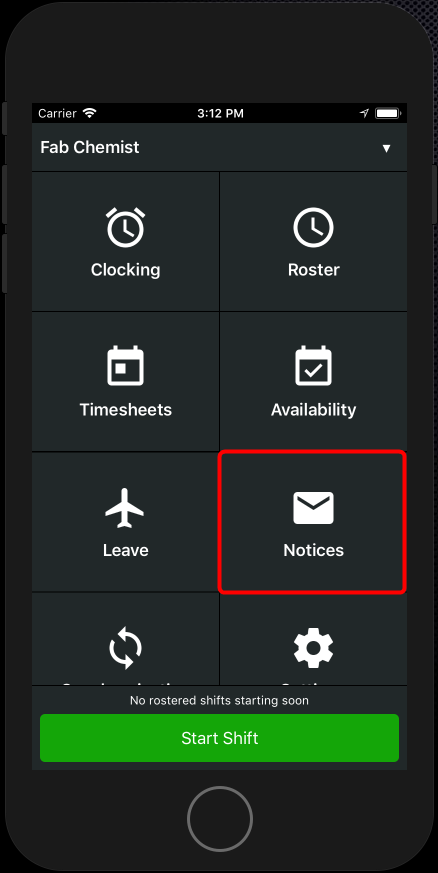 3. To open a notice simply tap a notice from the list.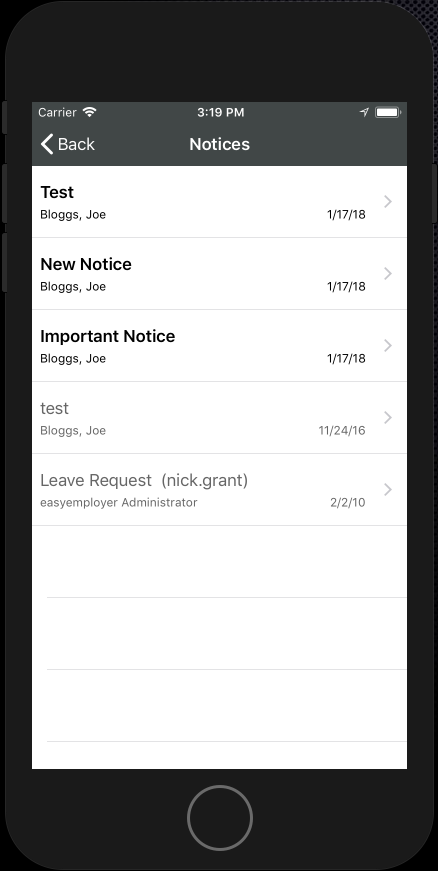 4. The notice will be displayed with an option to reply to the notice.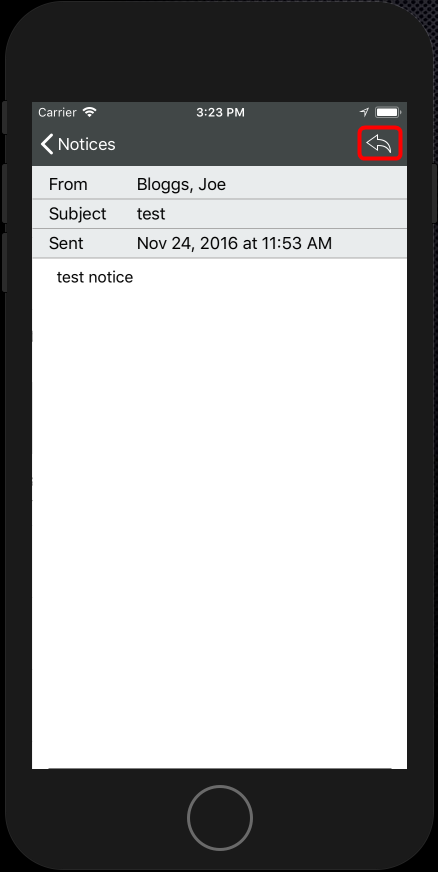 5. If the reply button is tapped a message can be entered and sent by clicking the 'send' button.