This article will cover the following topics:
What are supported devices 
A device is a piece of hardware like a phone or tablet. Different organisations make applications and games for these devices. As the devices age they will struggle to run the newer applications as they become more demanding on the devices memory. Due to this the owners of the applications will stop fixing issues for devices that are deemed to be obsolete or incapable of running the newer versions of their application.
Why is this important
The easyemployer application can only be used on supported devices. If the application is not working on a specific device it may be due to obsolete operating systems or technology. 
Please Note: easyemployer does not support any version of the Windows phone.
Which devices are currently supported
Currently easyemployer only supports Apple (IOS) and Android devices. This does not extend to all Apple and android devices as older operating systems are also no longer supported.
Supported Apple (iOS) operating systems are 10.0 and higher on iPhone devices only (iPads not supported).
Supported Android operating systems are 5.0 (Lollipop) and higher on mobile phone devices (tablets not supported)
How to find the operating system on an iPhone
1. Unlock the device and tap settings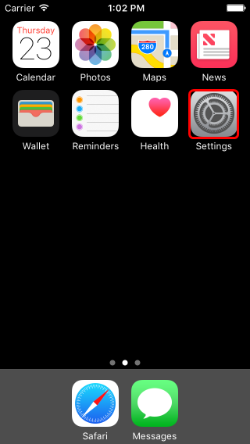 2. Scroll down, locate and tap the General option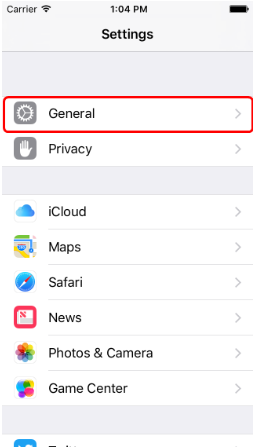 3. Tap 'About'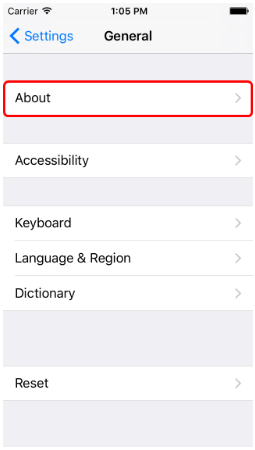 4. The operating system will be displayed as in the example below Version 10.1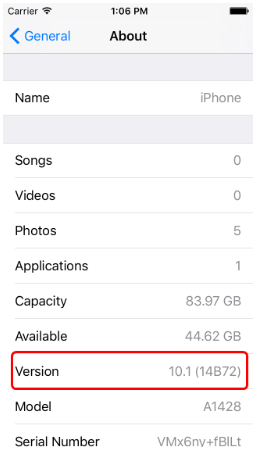 How to find the operating system on an Android mobile phone device
1. Unlock the android device and open the applications option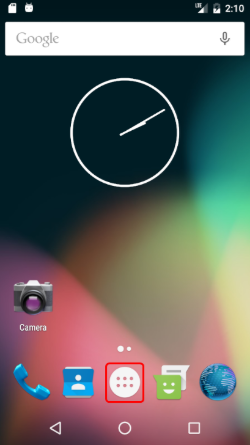 2. Locate and tap 'Settings'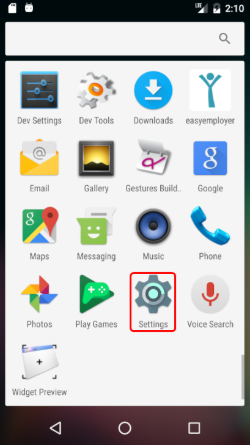 3. Scroll down and locate 'About Device'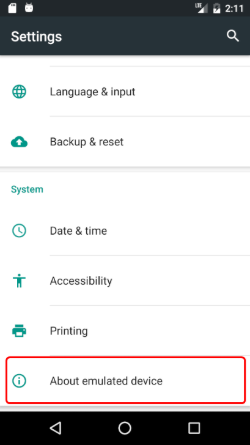 4. The operating system will be displayed under the heading 'Android Version'. In this example 6.0