This article contains information regarding the following topic:
Shift history function in the roster
What is the shift history function
The shift history function records each action taken on a specific shift. This can be used to track changes and records what actions have been taken and by whom. 
Why is this important
Tracking what happens is useful for auditing purposes and allows users to keep a complete list of actions in the roster.
How to check shift history
1. Open a roster period

2. Locate a shift in in a roster (Published or unpublished)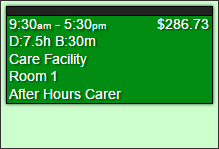 3. Click on the shift to make the radial options appear. Select the 'shift history' option.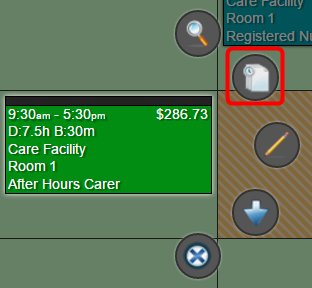 4. Selecting the 'shift history' function will result in a popup appearing that displays the actions that have been taken against that specific shift.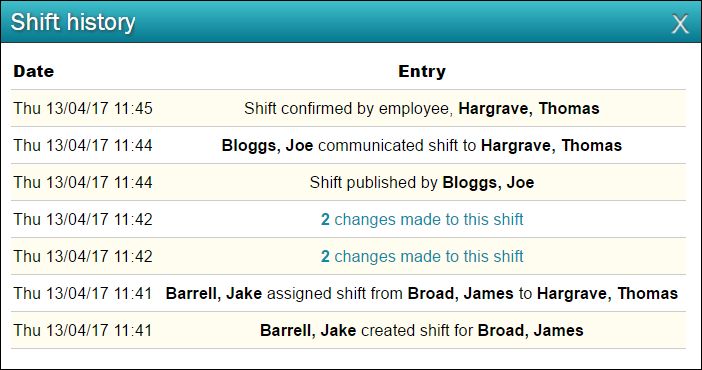 5. Shift histories are grouped by the system if they are taken in a single transaction.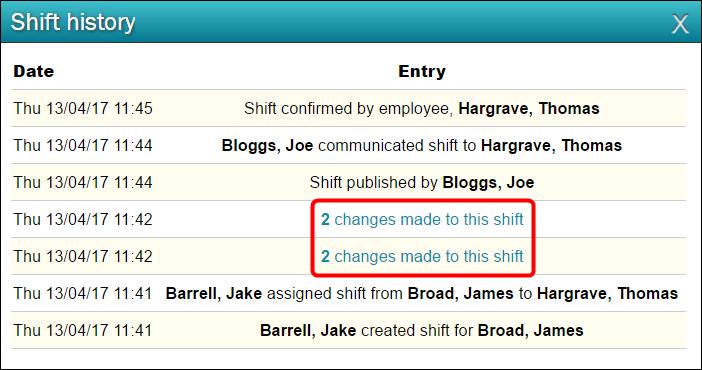 6. Clicking on the blue link will display the actions in the popup.