This guide contains the following topics:
How to view the roster using the Quick Links
How to view the roster using the Roster link in the top navigation bar
How to Print a roster
How to export a roster to a calendar
Note: An employee can only view the whole roster if they have been granted online access and have been given the correct permission set.
Why use this feature
This feature can be useful if an employee needs to know who they are working with before their shift starts, or compile a list of who they worked with for a given shift. For example, a manager can view the entire roster before the day starts in order to determine what tasks each staff will perform for the day.
How to view the whole roster using the Quick Links
1. Once logged into easyemployer click on the "Open current roster" link, which can be found under the Quick Links section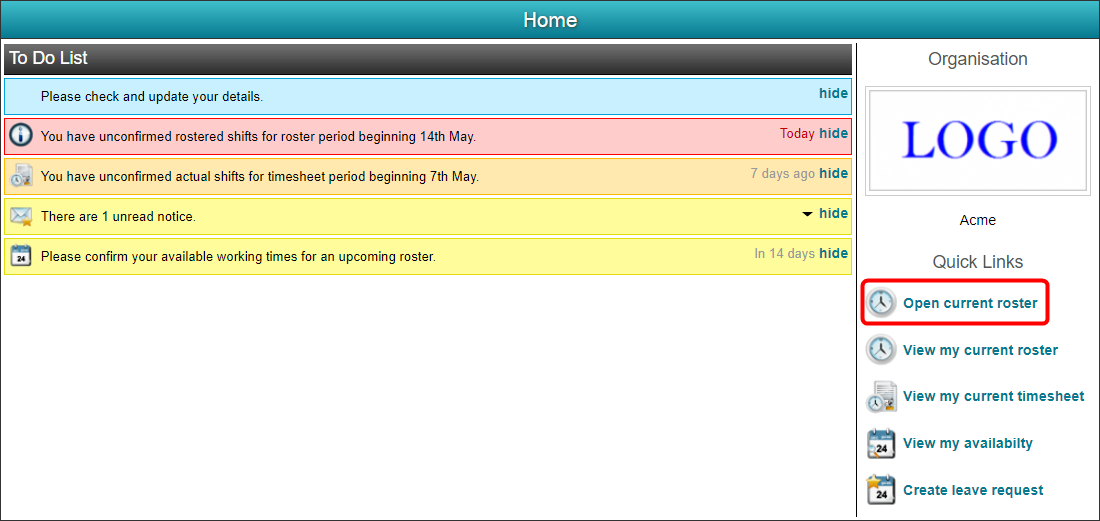 2. This will open up the roster for the current period. The roster will display all shifts that the user has visibility over. 

3. Once viewing the roster, users can gain more information by clicking on a shift and clicking the 'view shift details' option.

 4. A pop-up box will appear presenting additional information about the selected shift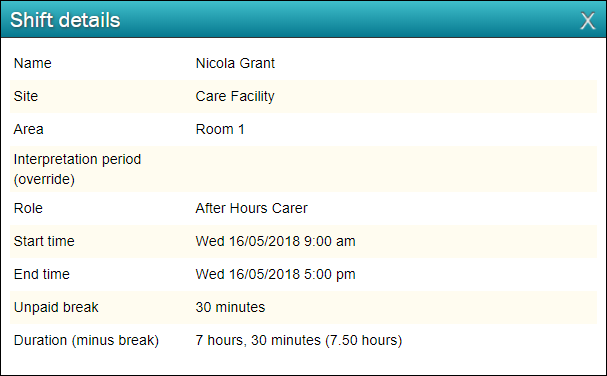 5. Next week's roster can be viewed by pressing on the 'next week' button in the top right corner

The previous week's roster can be viewed by pressing on the 'previous week' button in the top left corner

Print Roster
1. Once in your roster the option exists to print it. Click on the 'Action Cog' in the top right of the screen

2. 'Print' will appear as an option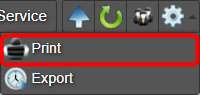 3. A popup box will appear that allows users to select the information that should be included on the printed version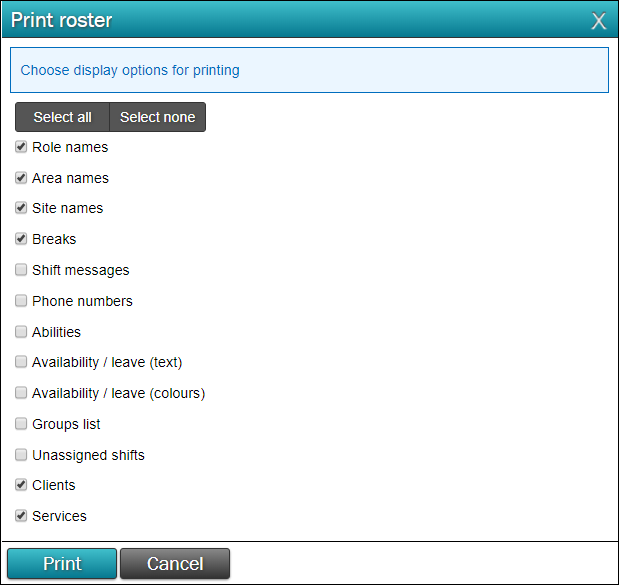 5. When a user clicks 'Print' a PDF document will download onto the computer or device. Open the download and print the roster through the PDF
Export Roster to Calendar
1. easyemployer allows users to export rosters to an electronic calendar such as Google Calendars. To do this click on the 'Action Cog' and select the 'Export' option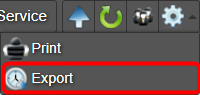 2. A pop-up box will appear and users will need to select the information that should be included in the calendar export. Once the export parameters have been set click 'Export'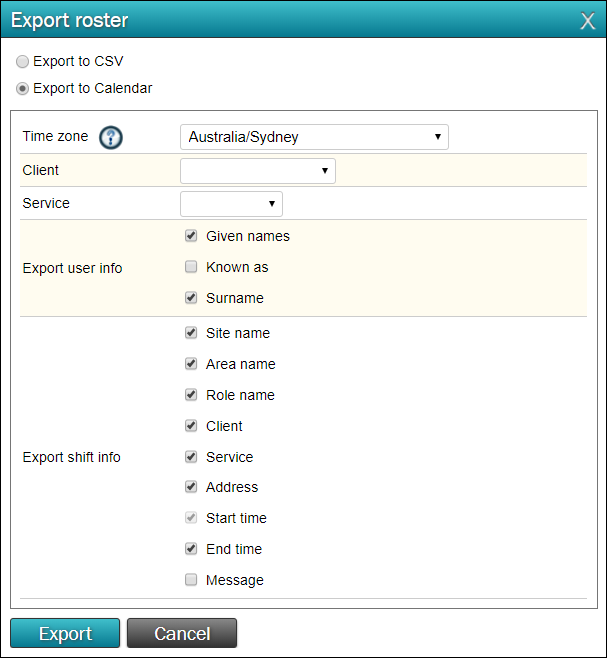 Another popup box will appear that includes a link. This is known as an iCAL link. highlight and copy the text in the box

3. Open up your electronic calendar (in this case Google calendars) and click on the '+' next to the 'Add a coworker's calendar'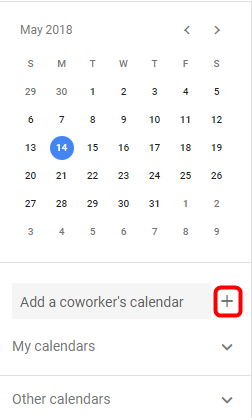 4. A drop-down tab will appear. Select 'From URL'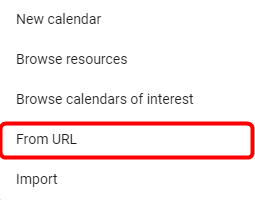 5. Paste the URL address into the available field and click the 'Add Calendar' button