1) What Is a Pin Code
2) How To Set a Pin Code
1) What Is a Pin Code & why is this important.
A pin code is usually a four digit number that can be used to access an account quickly. A pin cannot be used to login to easyemployer through the online portal, but can be used on the time clock and the easyemployer mobile app.
The time clock can use a pin code to authorise access to a users account. Users also have the option to use their pin code to authorise on the mobile app.
2) How To Set a Pin Code.
1. Log in to your easyemployer online account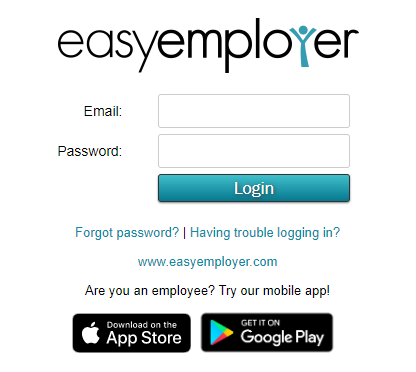 2. Click on 'My Account'.
3. Go to Pin and enter a pin code by clicking edit.
4.The pin code can only contain numbers and must be at least 4 digits
5. Once the pin code has been entered click save. The user can now use the time clock by entering their pin where permitted/configured.