What is the attendance report
The attendance report displays information regarding worked shifts. This report can be scoped to show data for individuals or groups.
The attendance report is designed to report on punctuality for the organisation as a whole or for a particular employee. A common use may be to review an employee's attendance as part of the performance review process, for example, if they have requested a pay rise.
How to access the attendance report
1. To launch the attendance report, access the "Reports" section from the top navigation bar


2. Select the attendance report from the options available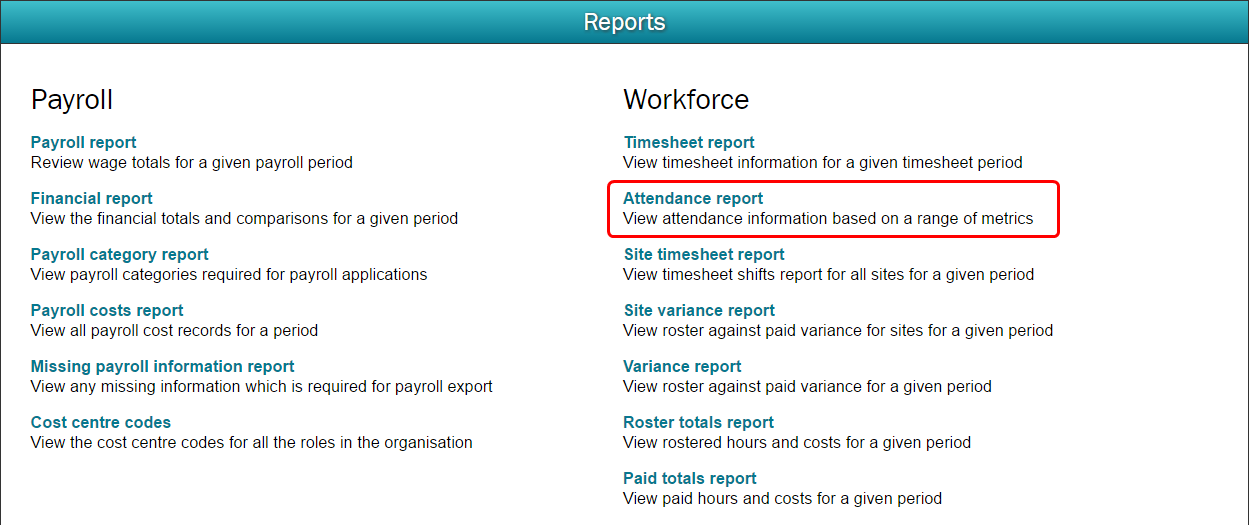 3. The report will then launch for the previous week and provide statistics on: shifts arrived late, shifts finished early, total hours, variance hours, no shows, and unrostered shifts.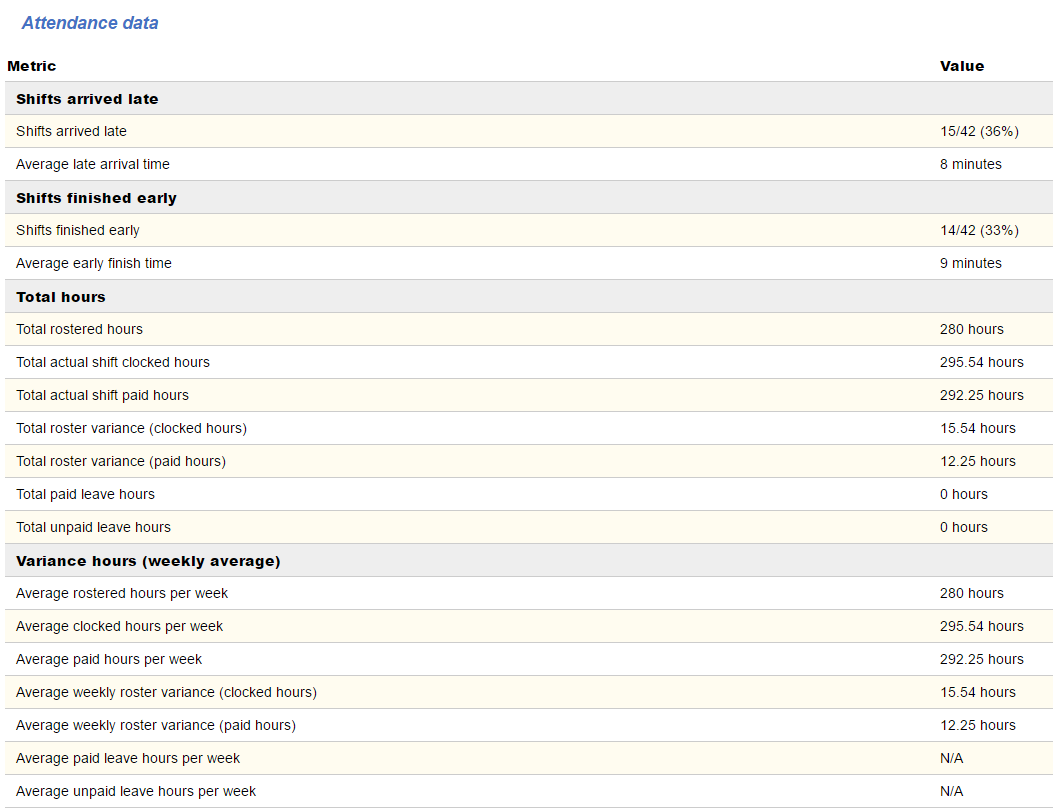 4. To scope the report, press on the "Click to Add Scope" button located at the top of the report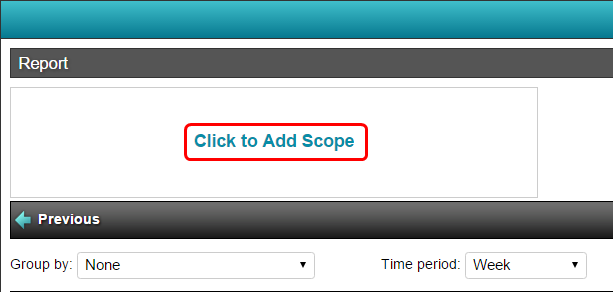 5. This will then display a list of options available to scope by

6. For example, if refined by a "User" the information such as the following will be displayed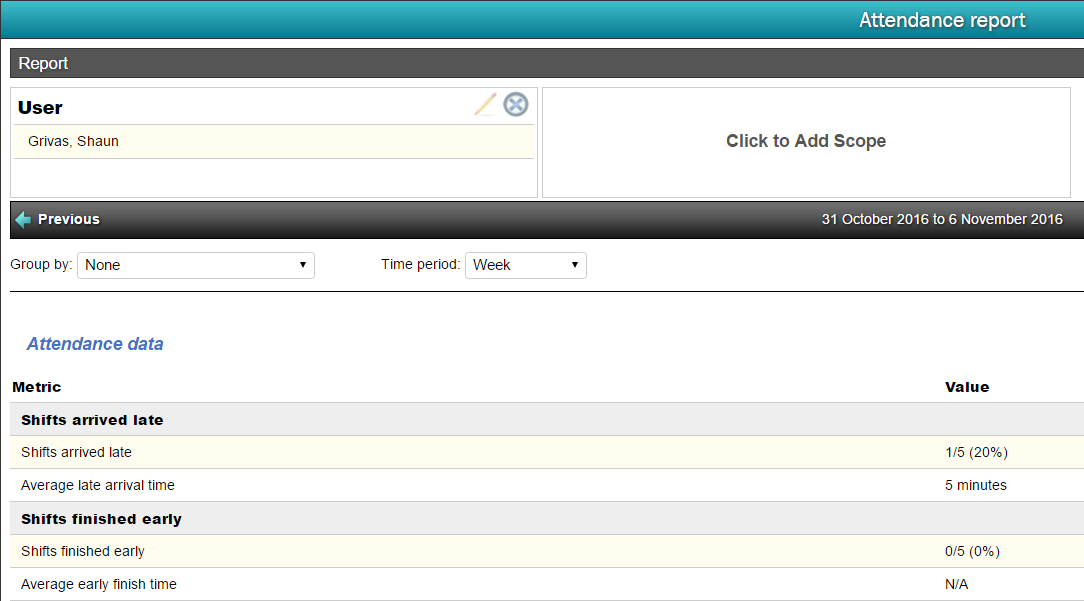 7. Once a scope has been added, it's possible to further refine what is displayed by pressing the "Click to Add Scope" button again and selecting one of the remaining options