This article includes the following topic:
Related Guides:
What is the entitlement report
The entitlement report allows users with appropriate permissions to view leave entitlement information for an organisation.
Why use the entitlement report
The entitlement report a easy way to view the entitlement balances of users and groups. The report also displays information on entitlement adjustments. 
When would the entitlement report be used
This report could be used when making alterations to entitlements, reviewing entitlement balances, approving leave, and so on.
How to use the entitlement report
1. Click Reports

2. Click Entitlement report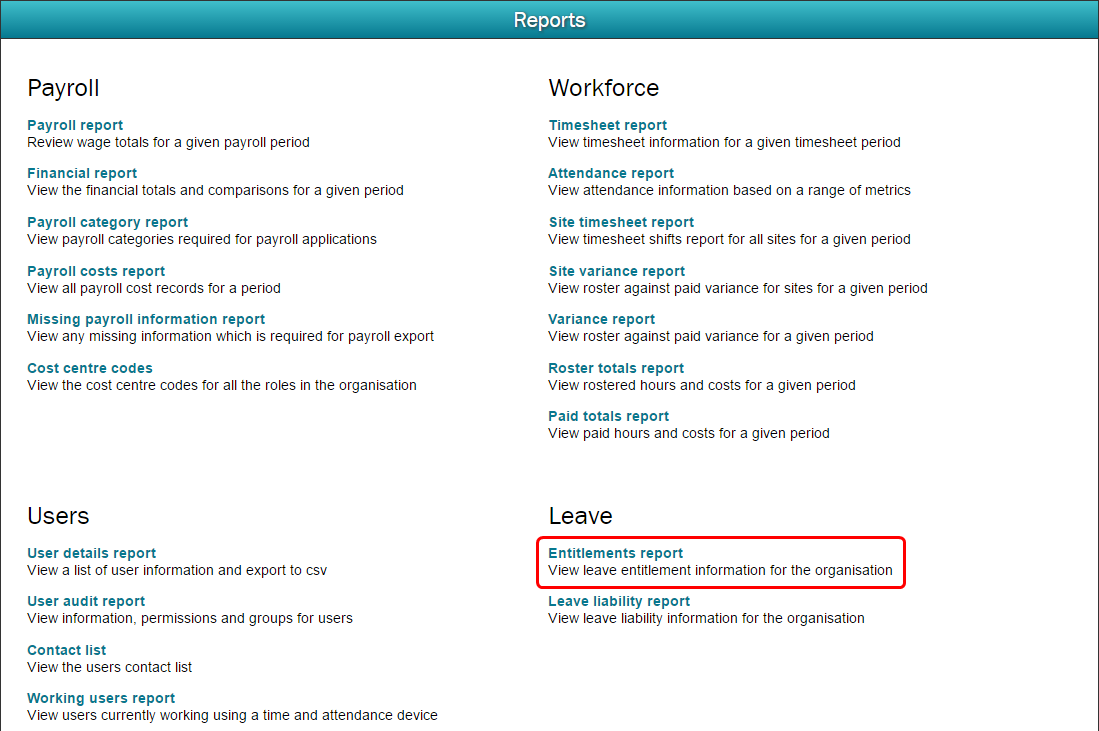 3. The entitlement report will now be displayed showing all user you have access to: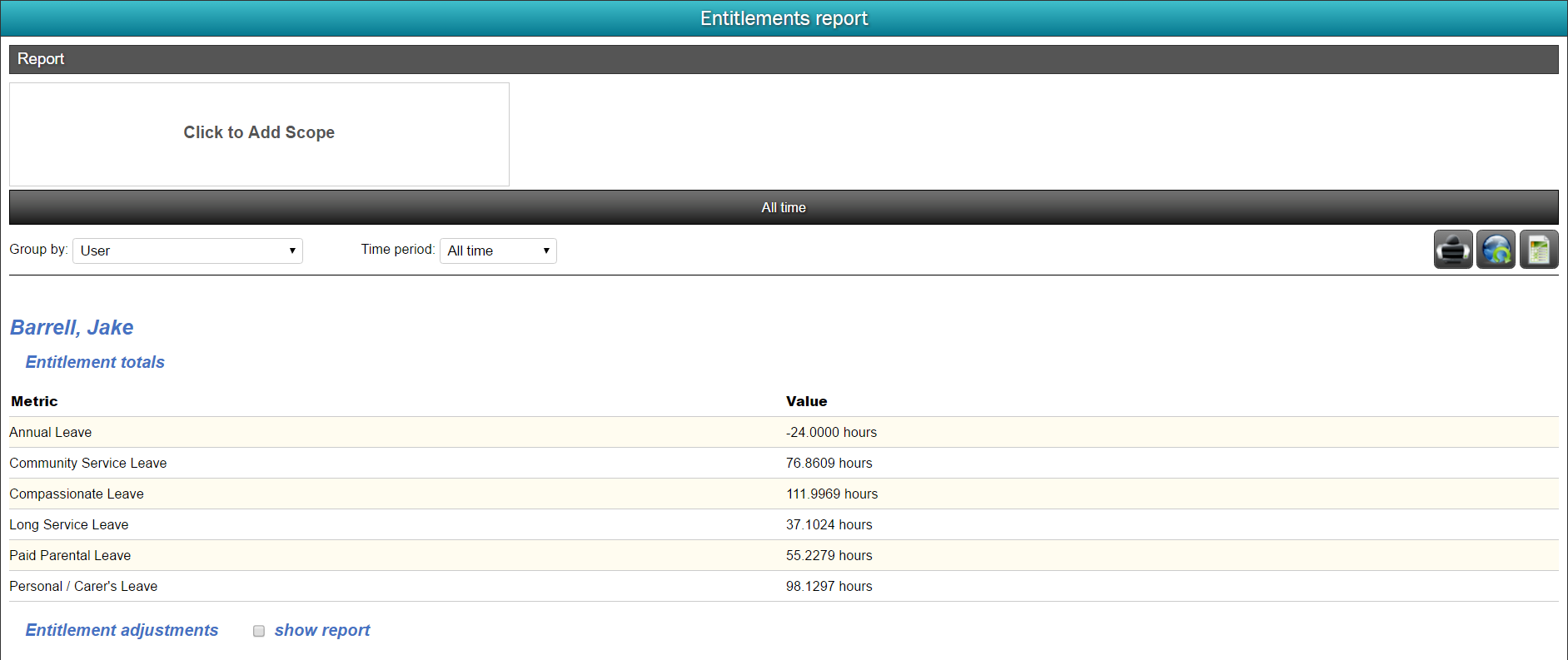 4. To scope to a particular user, group or payroll entity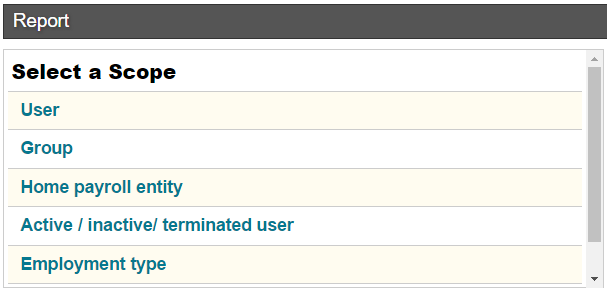 User - a particular user or users
Group - a particular group of users, e.g. a specific role or site
Payroll entity - all users assigned to a particular payroll entity.
Active/inactive/terminated user - scopes by user's status in the system
Employment type - full-time, part-time or casual
5. The results can then be grouped by using the drop-down menu and selecting either: User, Group, Home Payroll Activity, Active/ inactive/ terminated or Employment type.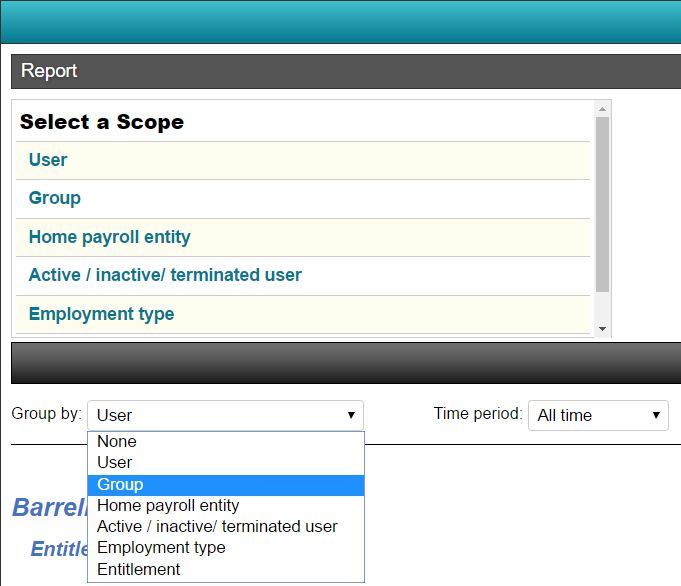 6. The report will automatically display entitlements over the time period of "all time". This can be changed to a week, fortnight, custom period, and so on.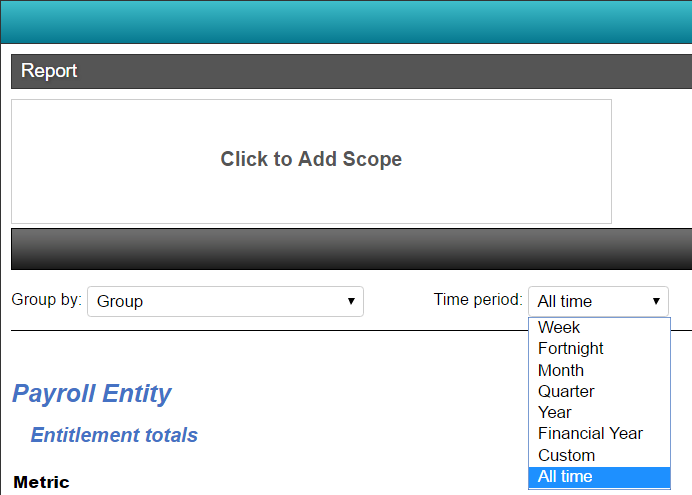 7. Under each item (user, group, status, etc.) is the option to display a report that details the entitlement adjustments made for that user.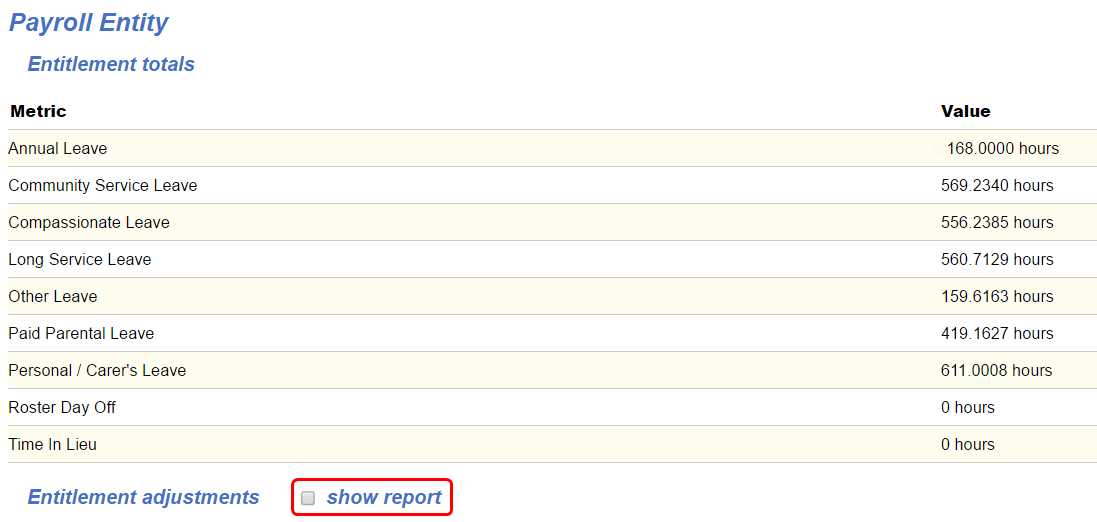 Check or un-check the box to change what is viewed.