This article includes the following topic:
Drop all roster shifts to unassigned for a user
What are unassigned shifts
An unassigned shift is a roster shift that isn't currently assigned to an employee. Unassigned shifts can exist on a roster template, as well as a published or unpublished roster.
On occasion shifts may need to be taken from a user and redistributed. The unassigned section of the rosters allow users to put all of the unassigned shifts into a single area and then reallocate these shifts.
Drop all roster shifts to unassigned for a week
If a roster is created and then an employee is not available for the whole week due to any reason, all their shifts can be sent to unassigned shifts and then they can be managed more easily.
1. Click on Rosters

2. Click on Open a Roster

3. Click on the Specific Roster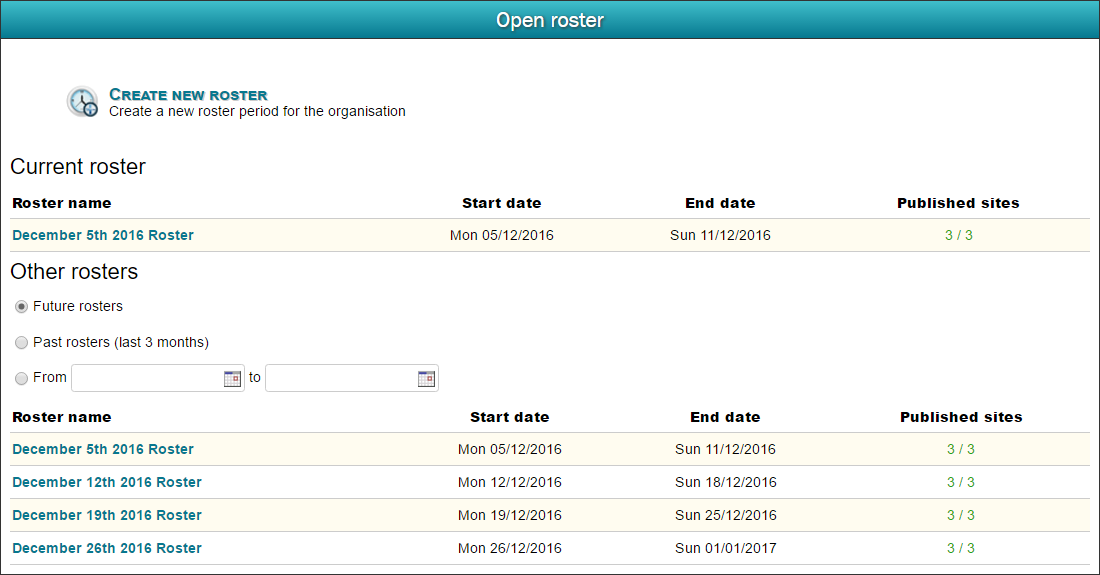 4. Go to the Specific User's name in the roster
5. On the right hand side of the row a cog will be present

6. Click on the cog and select the down arrow. this will un-assign all shifts for this user. (This option will be available for the user who has at least one shift in that week)

7.  Un-assigning all the shifts for any user will cause those shifts to be moved to un-assigned shifts. This is located at the bottom of the roster.