This article includes the following topic:
How to import roster shifts
How to export the roster
What is the Importing/exporting roster shifts feature
This feature allows system users to export a roster period or upload a pre-prepared roster period.
Why is this important
If the rosters in an organisation are very large the system may experience speed issues. In this case this feature can be used to create and import shifts into a specific period without the need to manually create shifts in easyemployer. 
How to import roster shifts
1. Click on Organisation

2. Import / Export

3. Import Roster Shifts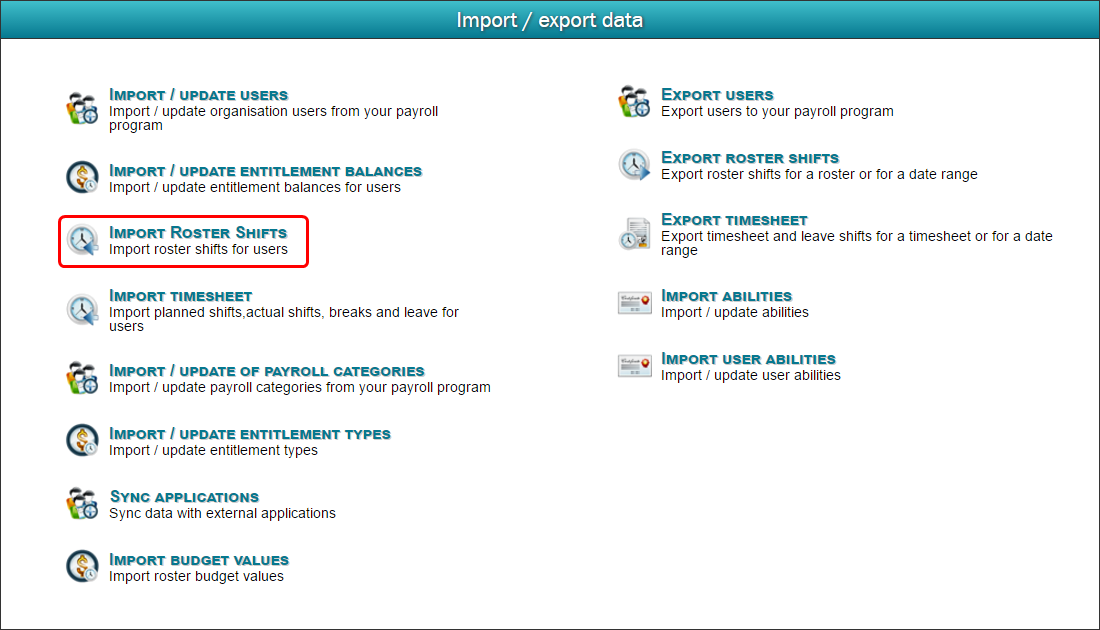 4. Download roster example import file

This will download a csv file that will generally be downloaded to your download folder
Alternately you can search for the file roster_import_template.csv
Microsoft Excel or any similar program can be used to open this file 
5. Enter the roster information
Make sure that you enter the information according to the messages at the column
Entering wrong information / format can result in wrong data import.
6. Save the information when done.
7. If using Excel, on saving the file it will throw the following warning

8. Go back to the roster import page where you downloaded the roster example import file.
9. Click on Choose File 

10. Select roster_import_template.csv or the file where you entered the roster information
11. Click Open
12. File will be selected and then click Next
13. Following dialogue will appear
This will give you summary about all the shifts about to add in to the system.
14. After reviewing shifts, Click Import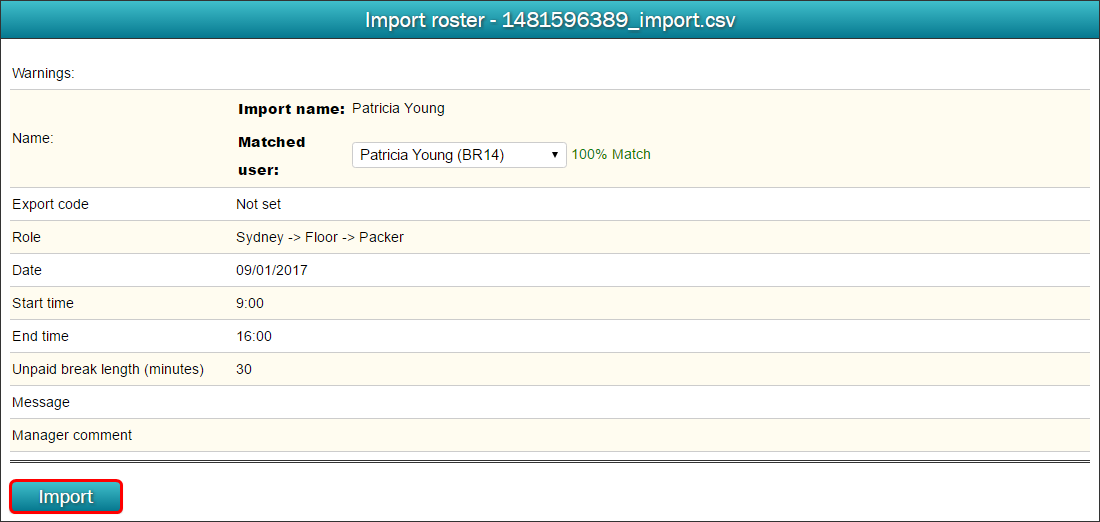 A confirmation message will be displayed 

How to export roster
1. Click on Organisation

2. Import / Export

3. Export Roster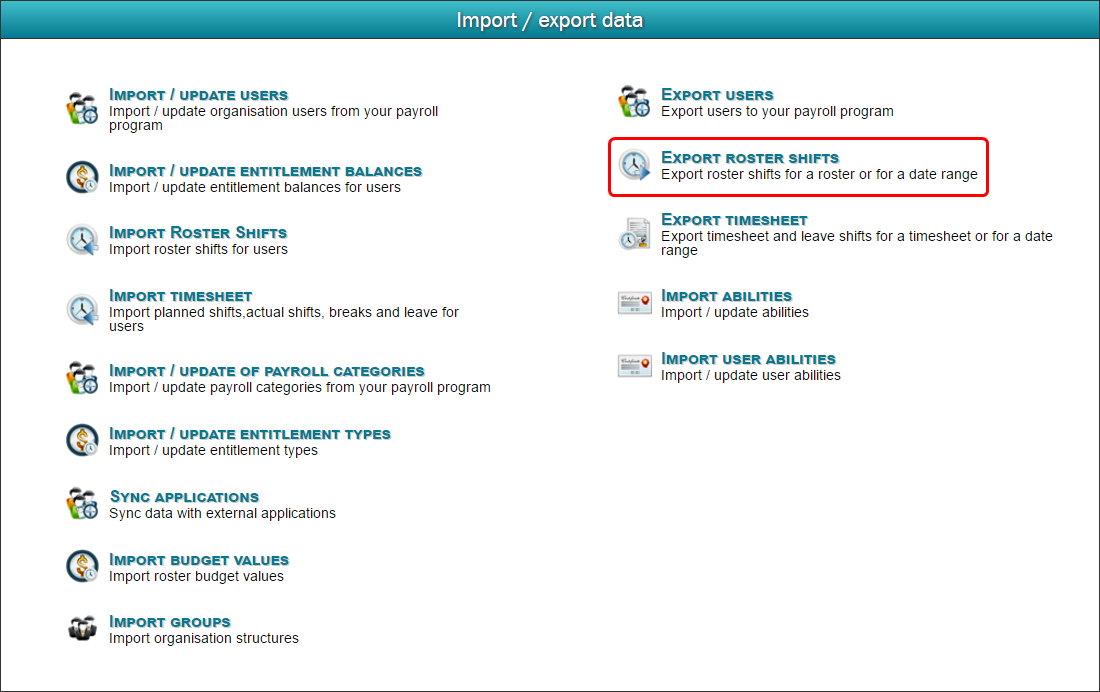 4. Choose a period

5. Choose groups

6. Check or Uncheck Export unassigned shifts

7. Check or Uncheck Apply hide end time rule

8. Click on Export
9. Roster will be downloaded containing the information requested