This guide contains the following information:
What is the Roster Distance feature
How to configure User locations
How to set Site locations
How to display the distance on the roster
What is the Roster Distance feature
The Roster Distance Feature takes the location of a user, as well as the location of a Site and determines the Distance between the two.
Why is this important
The feature allows you to determine the most suitable employee to work a shift based on their proximity to the site.
The distance calculated is based on their general location, rather than the road (driving) distance
Note: You will need the Maps feature enabled within your account to access the Distance feature. Please contact our support team if you would like to have this enabled.
How to configure User locations
1. Select Organisation from the top navigation bar

2. Select Users

3. Select the User that you wish to edit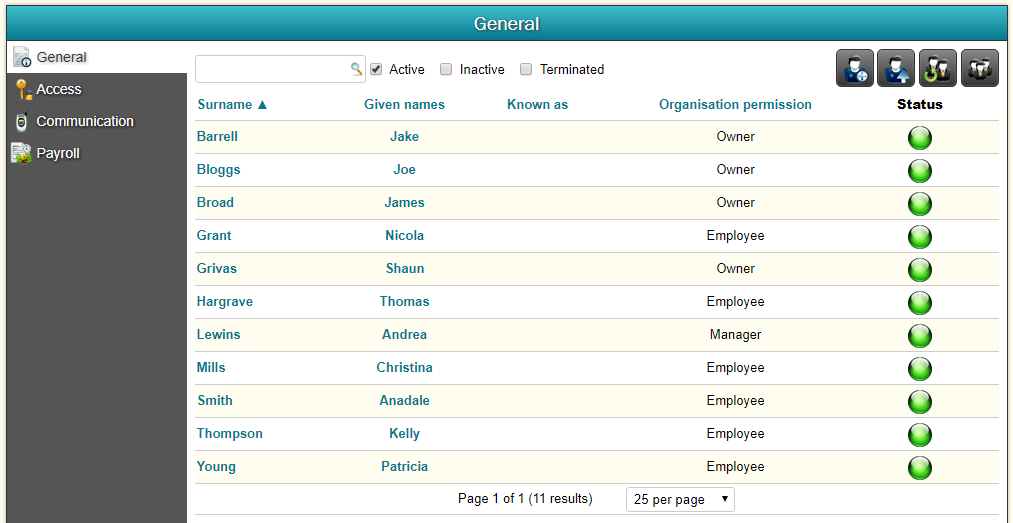 4. In the Details page, press on the pencil (edit) icon for Location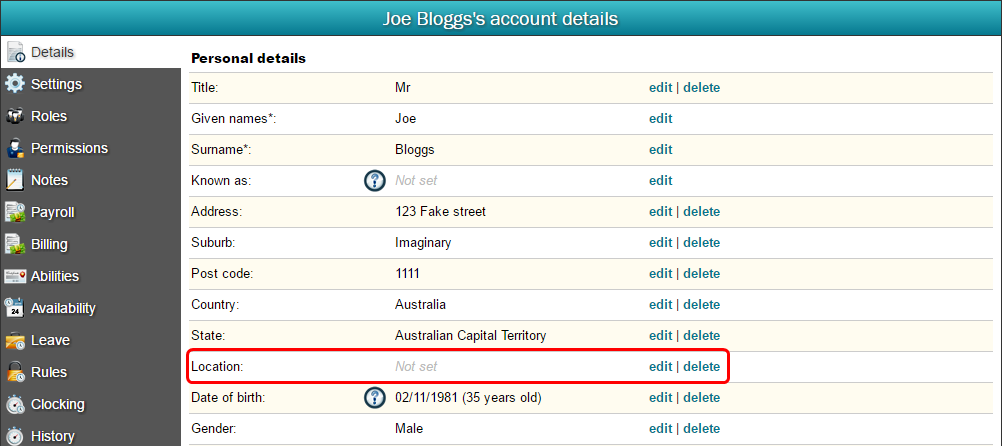 5. Input the user's address or set the address from the Map and save the changes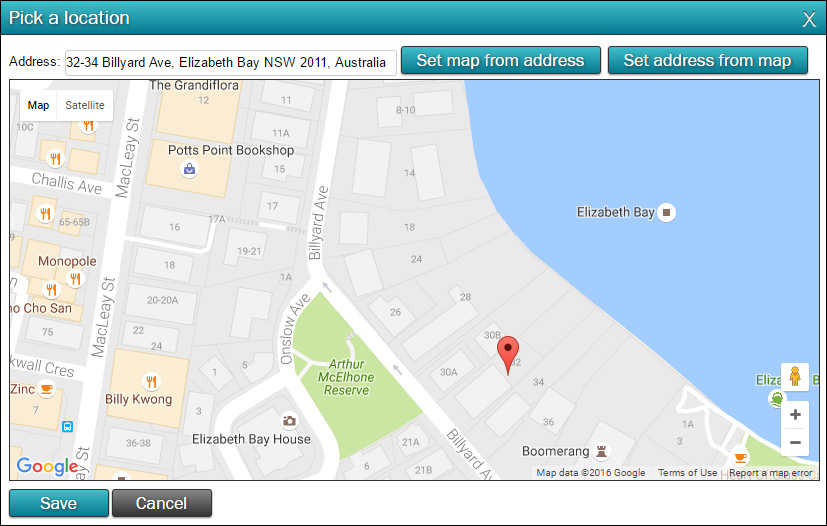 6. The address of the employee and a small map will now appear in their details page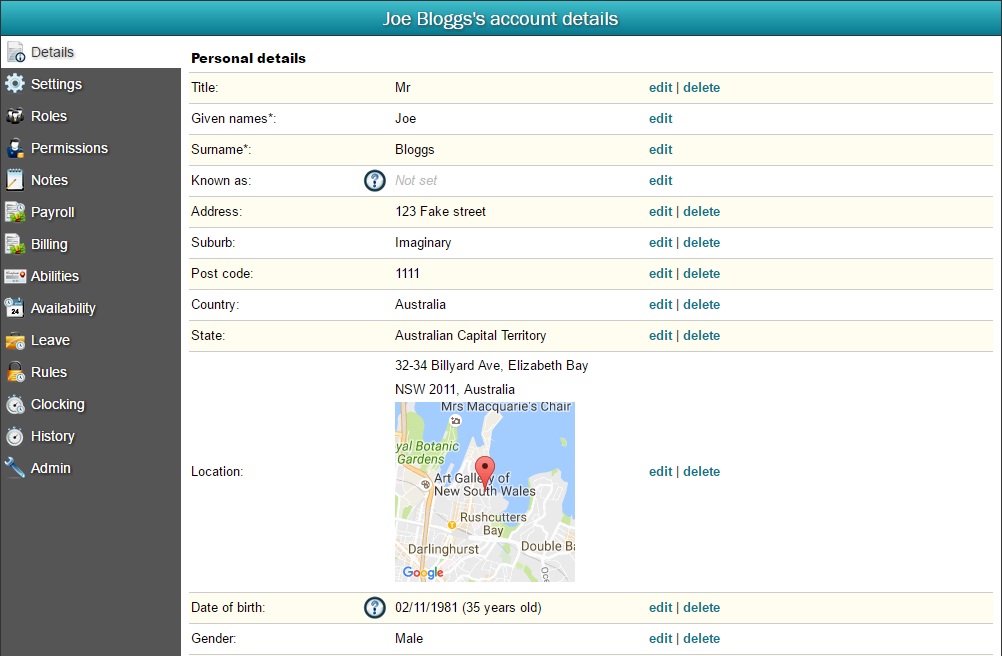 How to set Site locations
1. Select Organisation from the top navigation bar
2. Select Organisation Structure

3. Select the Site that you wish to edit
4. Select Settings from the left navigation bar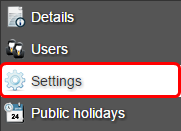 5. Press on the pencil (edit) icon to edit the Address for the site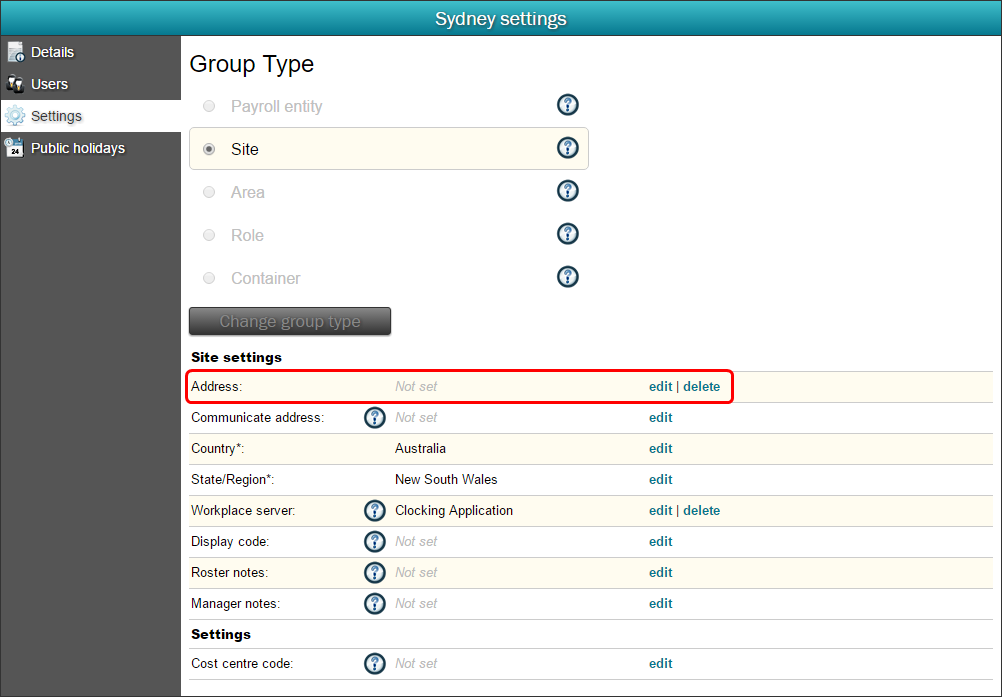 6. Input the address in the free text field, or set the address from the Map and Save the changes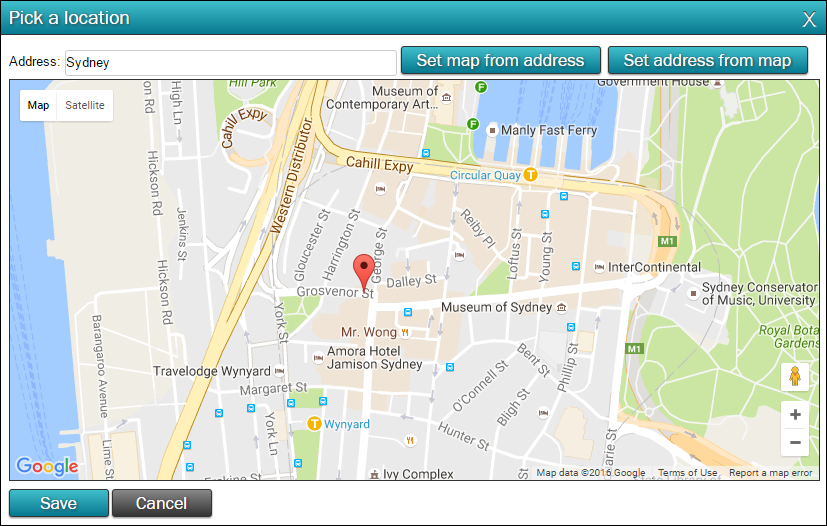 7. The address of the site and a small map will now appear in the settings page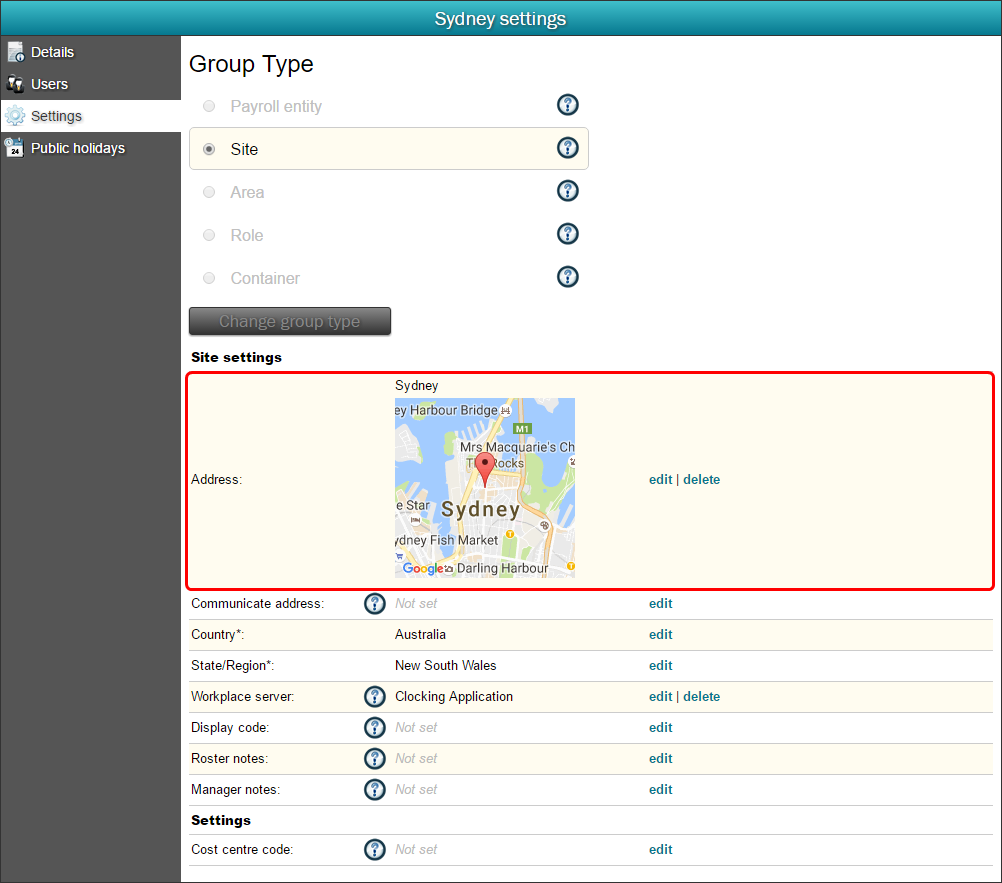 How to display the distance on the roster
You can set whether or not you'd like distances to be displayed in the Shift Management Dialog in the roster by setting the Shift Assignment Info Columns to Display