This guide contains the following:
How to add a new Entitlement
How to add an Entitlement to an Award
Assigning an Entitlement to a Leave
Assigning a Leave Type to an Award Pay Group
Hiding Entitlements from employees
Why would you use these features
The following features can be used to create entitlements, add an entitlement to an award, assign an entitlement to a leave and change the visibility of an entitlement (employees).
When would you use these features
The features can be accessed at any stage whilst using easyemployer. This means that these changes can be made during the initial setup of your account, as well as 5 years down the track.
How to add a new Entitlement
1. Click Organisation

2. Click Awards

Entitlements will be displayed


3. Click Create Entitlement, Add the Name and Code of the entitlement and click Confirm to add the entitlement
How to add an Entitlement to an Award
1. Click Organisation

2. Click Awards

3. Select the Award
4. Scroll to the Entitlements section and add the entitlement

Assigning an Entitlement to a Leave Type
1. Select the Award

2. Scroll to the Leave Types section

3. Edit the leave and assign the entitlement 

Assigning a Leave Type to an Award Pay Group
1. Select the Award

2. Scroll all the way down to the Award Pay Groups section and select which one you would like to add the Leave Type to

3. Click Edit Award Pay Group
4. Scroll down to the Leave Types section, add the new Leave Type and then click Save and Update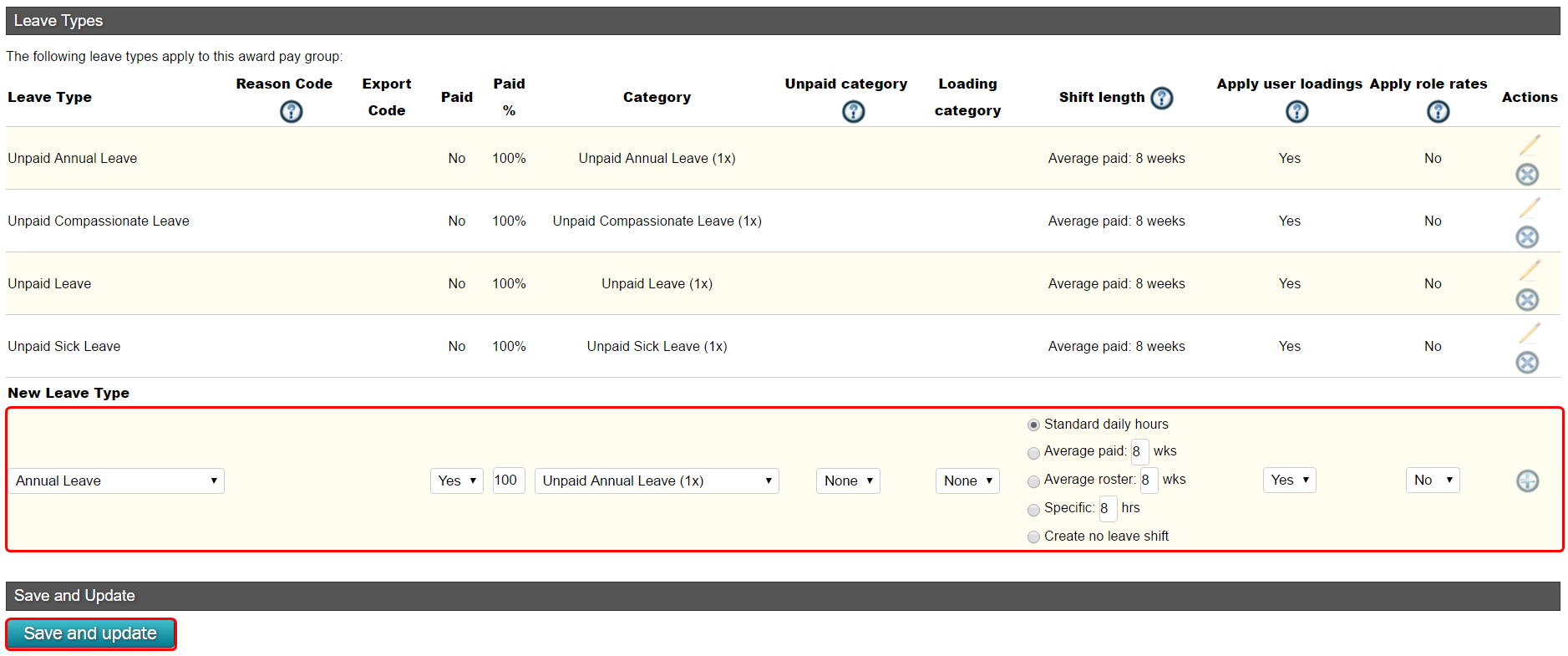 Hiding entitlements from employees
1. Select the Award
2. Scroll to the entitlements section and select Edit

3. Uncheck Show to Employees and select Save