This article includes the following topics: 
Assigning a user to a pay group and hourly rate

Assigning users quickly to a pay group and hourly rate

Changing a users pay group

Changing a user base hourly rate
What are award pay groups
Award pay groups are set based on the industry or workplace award. These rates are assigned to users and dictate their normal hourly rate and penalties. 
Why is this important 
Rates need to be assigned to employees to ensure they are paid correctly. This also enables easyemployer to project costs for a roster period. 
Assigning a user to a pay group and hourly rate
1. Click Organisation


2. Click Users


3. Click the specific user (I clicked Joe Bloggs)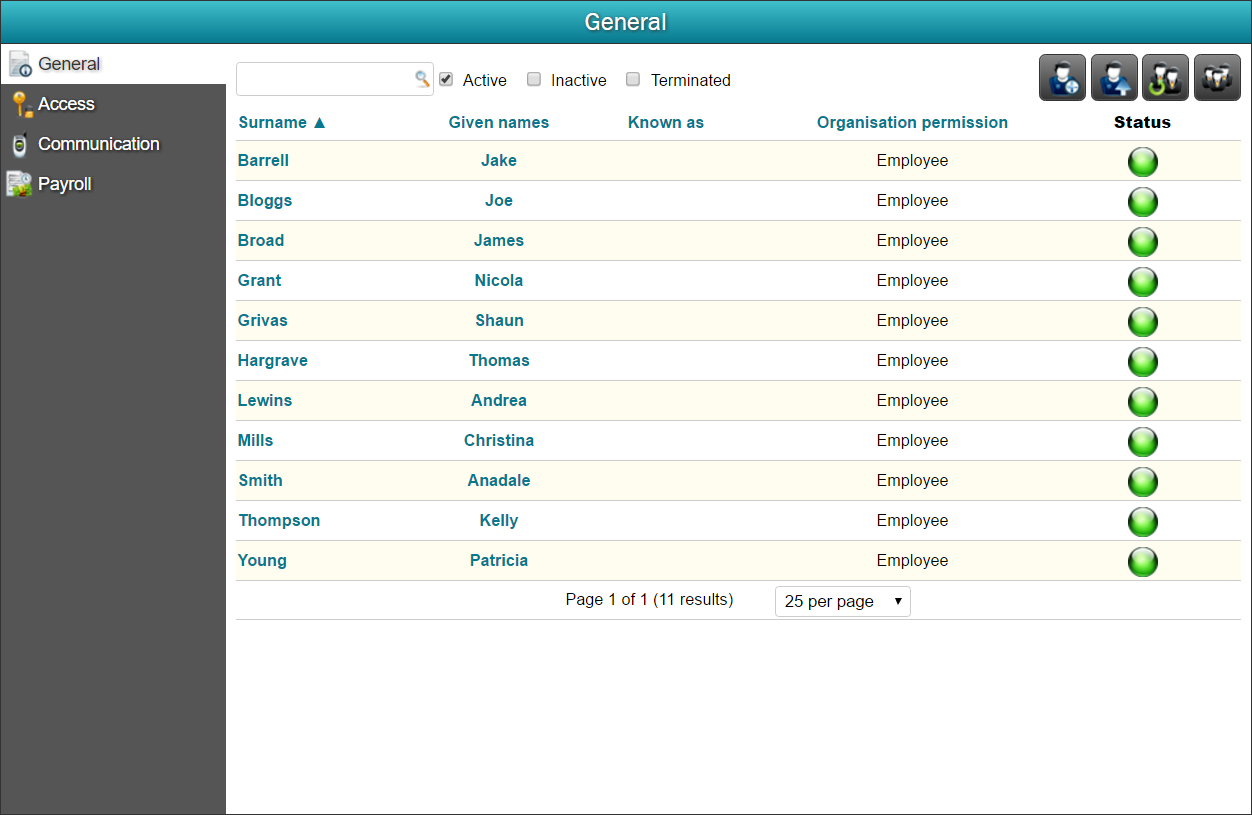 4. Click Payroll tab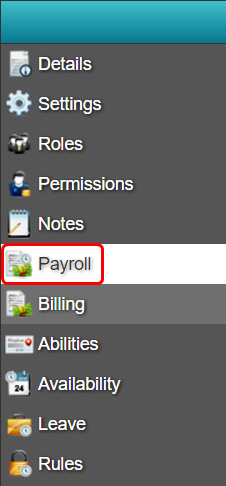 5. Click Change next to Award pay group


6. Click the Award, Position, Award pay groups and Base hourly rate

7. Click Submit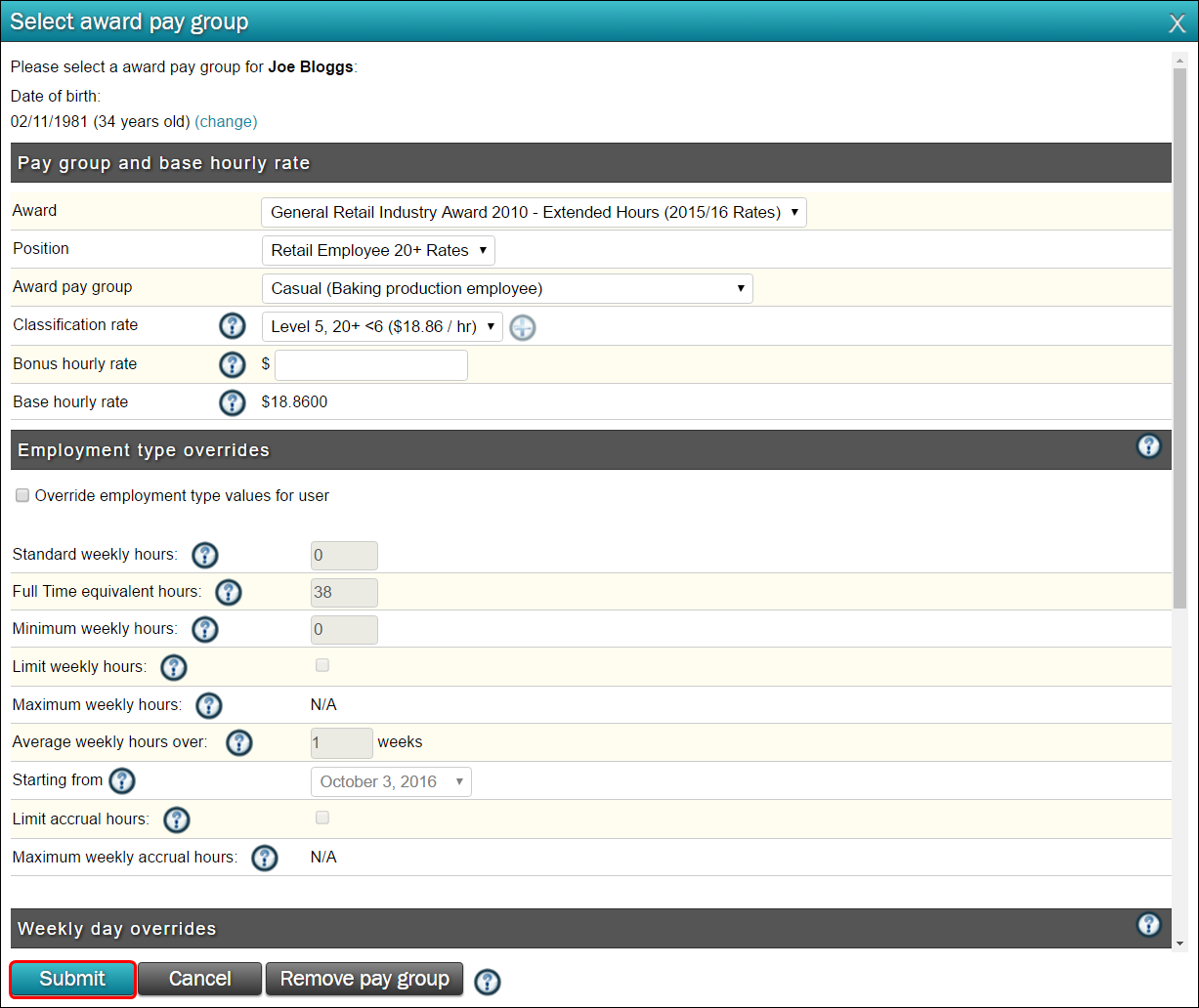 Assigning users quickly to a pay group and hourly rate
1. Click Organisation


2. Click Users


3. Click the Payroll tab and all users will be displayed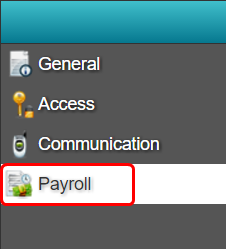 4. Hover over a particular user and a Cog will appear. Click the Cog and then the Pencil icon to edit the award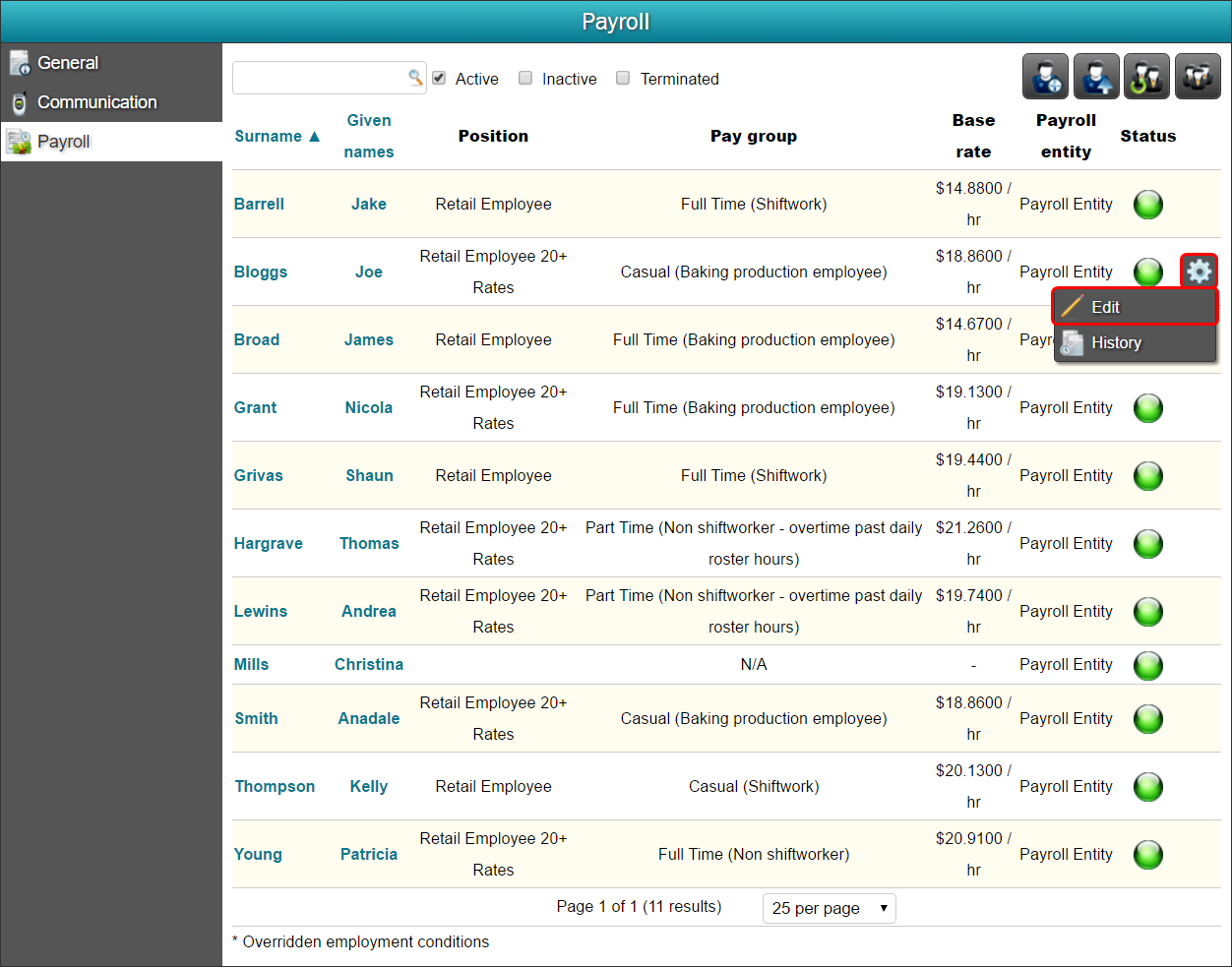 5. Click the Award, Position, Award pay groups and Base hourly rate

6. Click Submit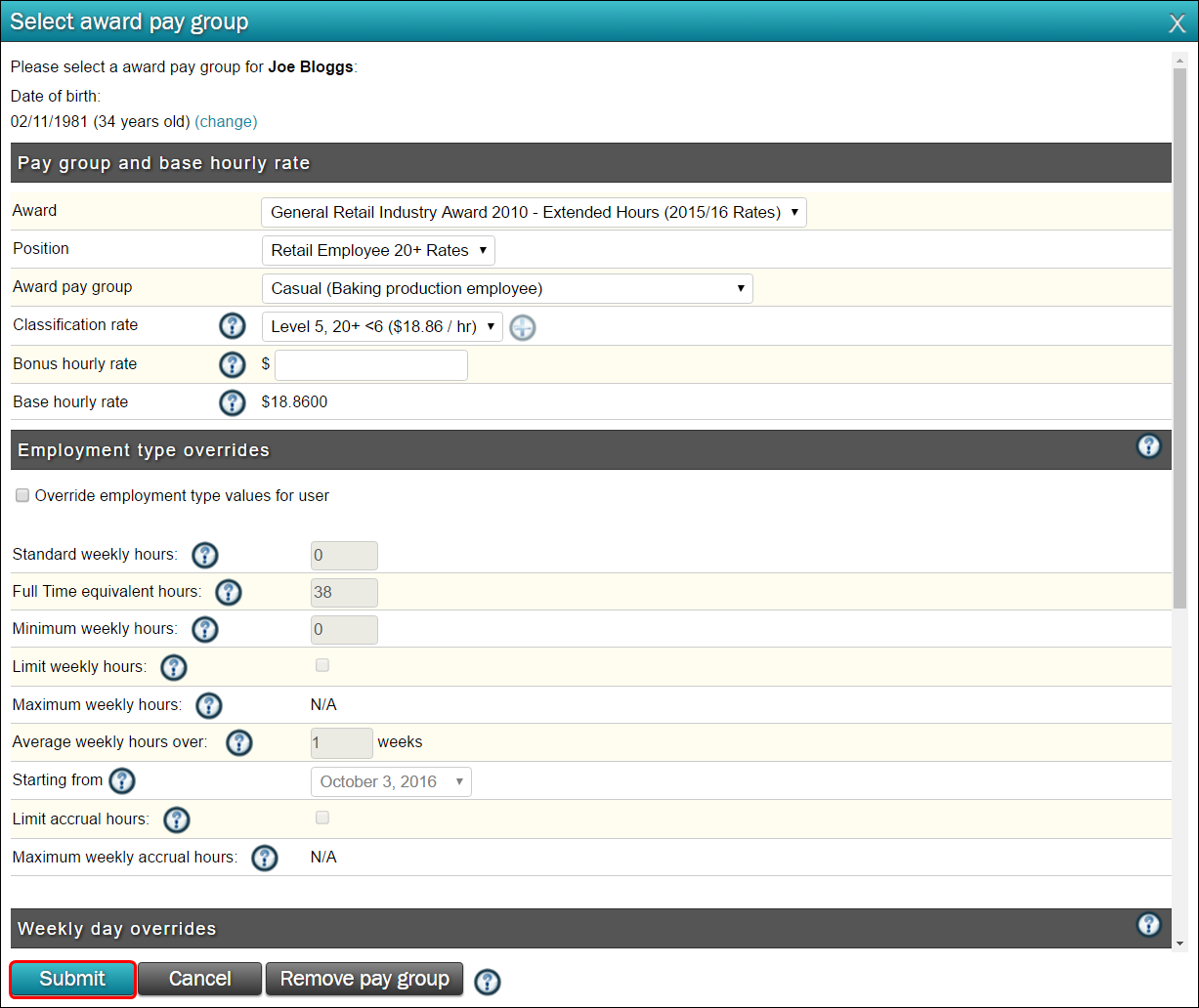 Changing a users pay group
1. Click Organisation


2. Click Users


3. Click the user (I clicked Joe Bloggs)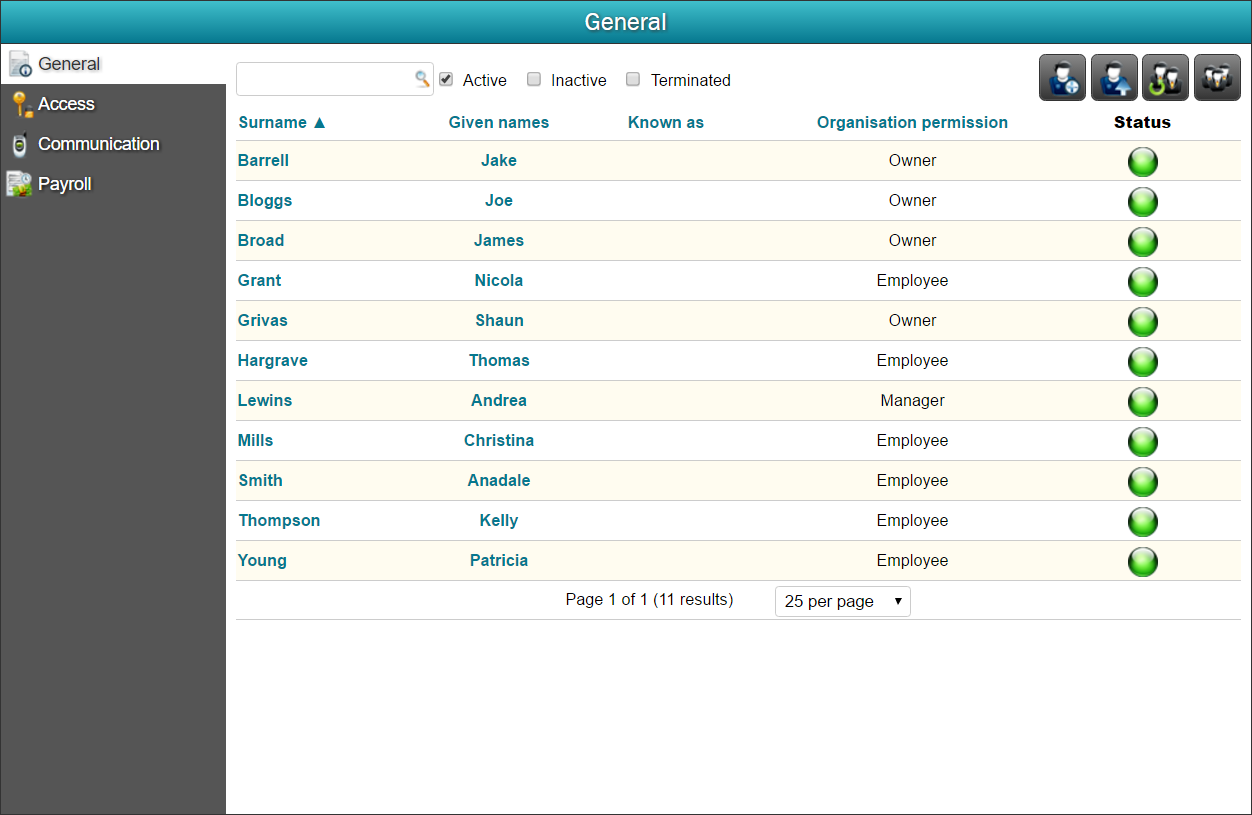 4. Click Payroll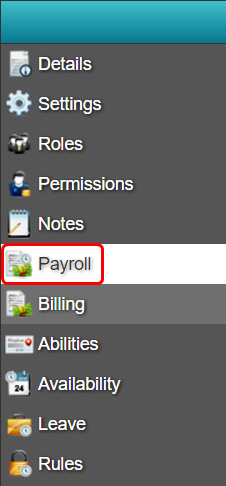 5. Click Change next to award pay group


6. Change the users pay group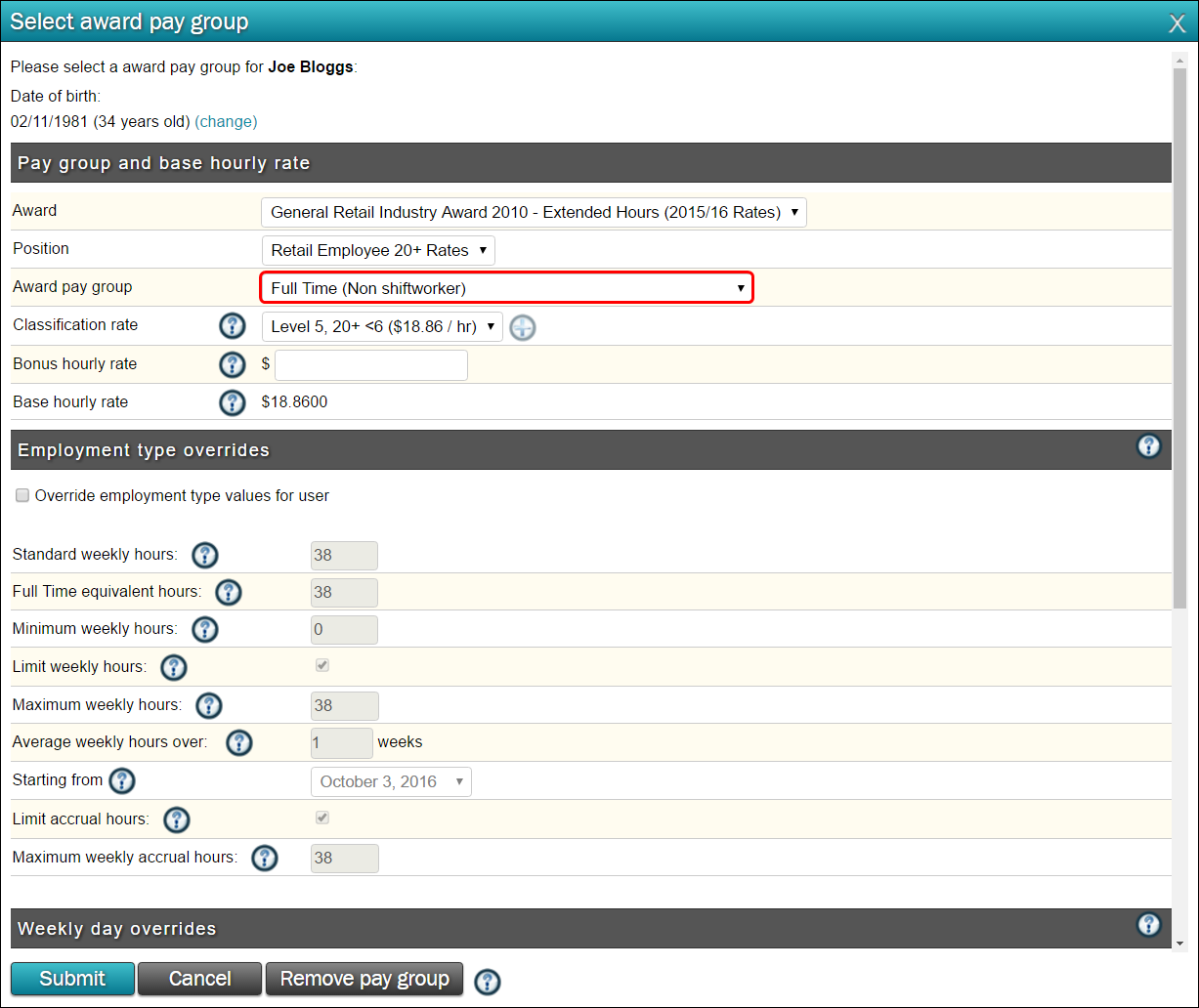 Changing a users base hourly rate
1. Click Organisation


2. Click Users


3. Click the user (I clicked Joe Bloggs)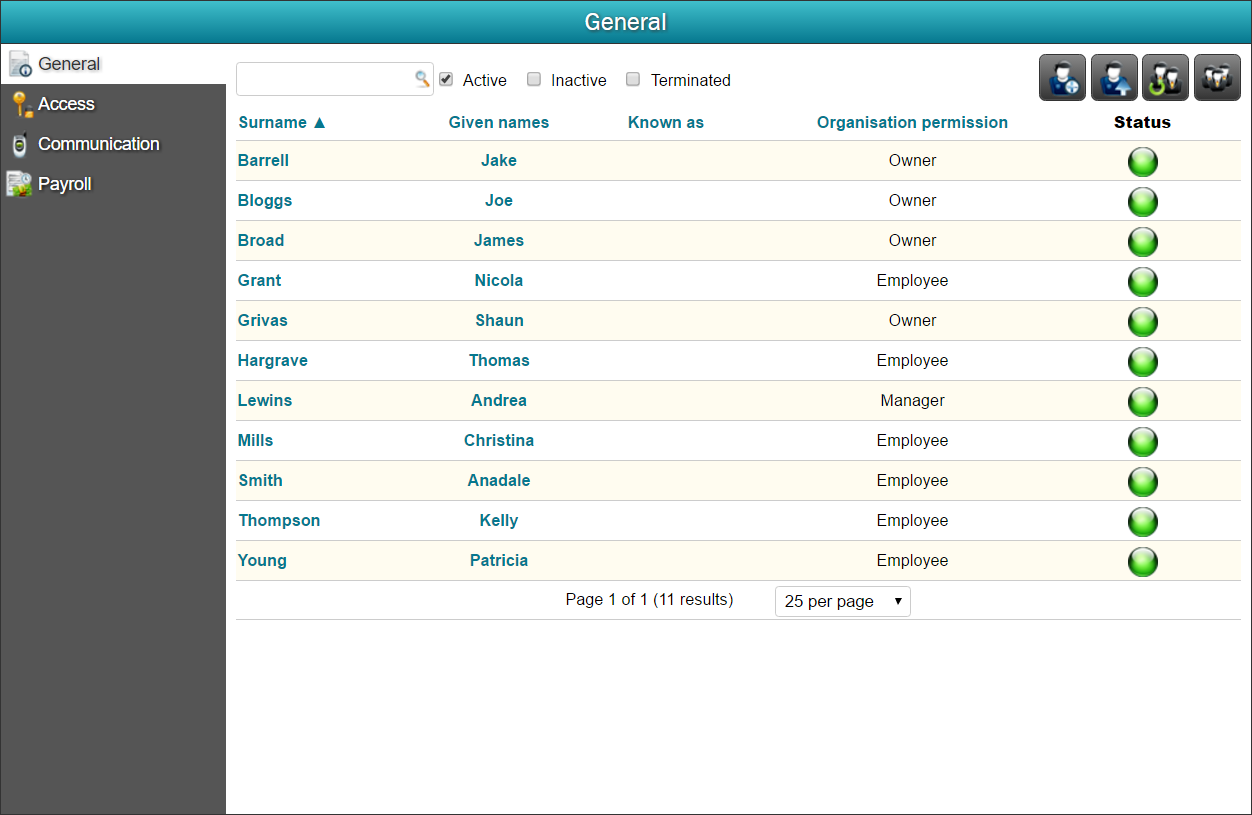 4. Click Payroll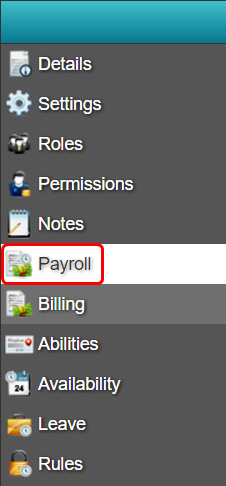 5. Click Change next to award pay group


6. Change the users base hourly rate to one in the list or create a unique one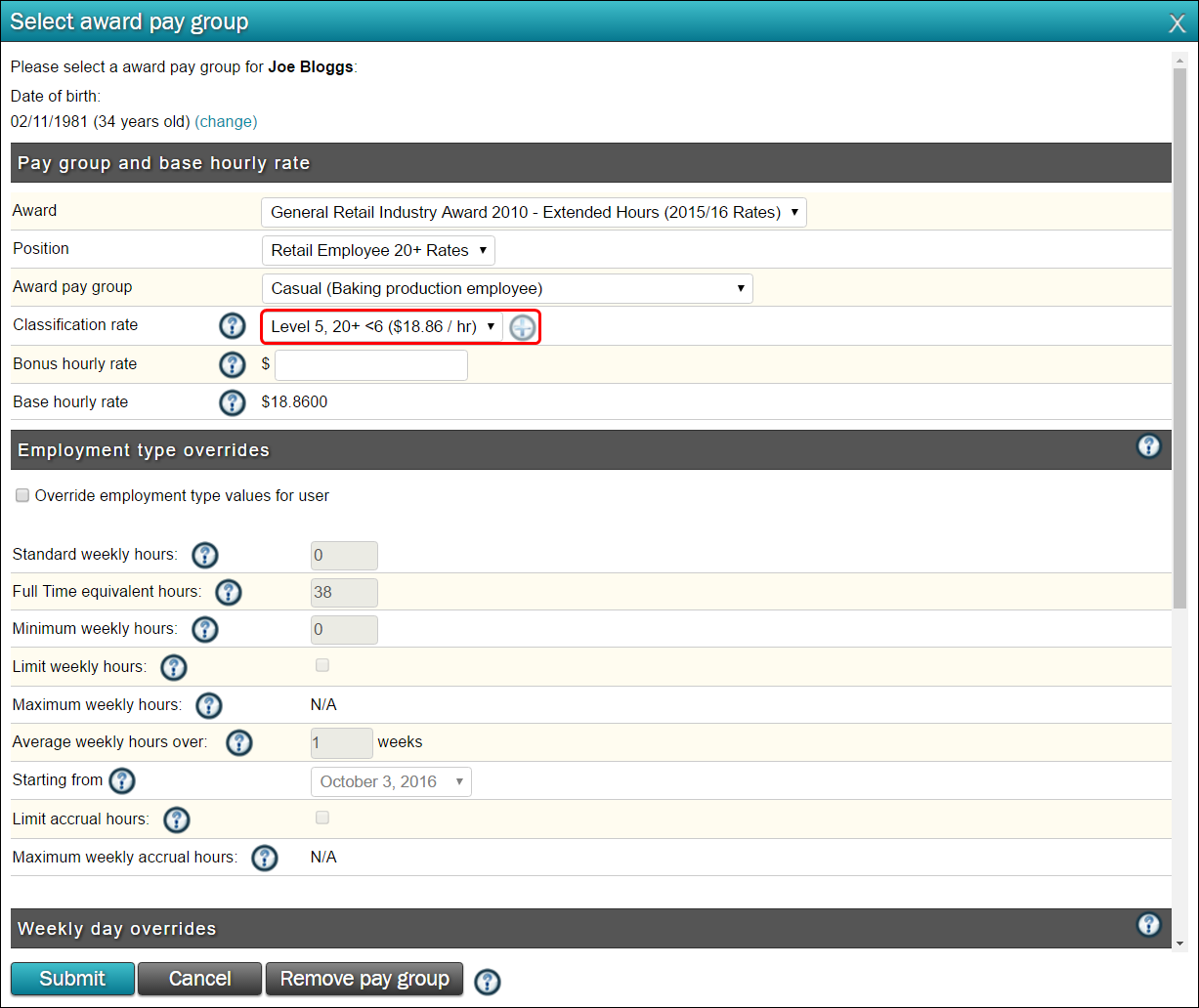 Note:  Changing a users pay group or base hourly rate through the methods above, will only update the users details from the current payroll period forward.  If you need to update the details in a previous payroll period, open that payroll report and click Change next to award pay group (you cannot change pay groups in previously finalised payroll periods)