This article includes the following topics:
View the Leave of a Specific User
Create a PDF Leave Report of a Specific User
What is this feature
This feature allows managers to to check employees entitlement balances. An entitlement balance is often referred to as a leave type. The types of leave available will vary between industries and organisations. Some organisations may have Annual leave and Personal leave however other organisations may have Time in lieu and Rostered days off.
Why is this important
This feature is useful as many organisations use easyemployer for payroll interpretation it is important that the entitlement balances are checked and kept current.
How to view the leave of a specific user
1. Click 'Organisation'

2. Click 'Users'

3. Find the 'Relevant Staff Member' and Click on them (I chose Joe Bloggs)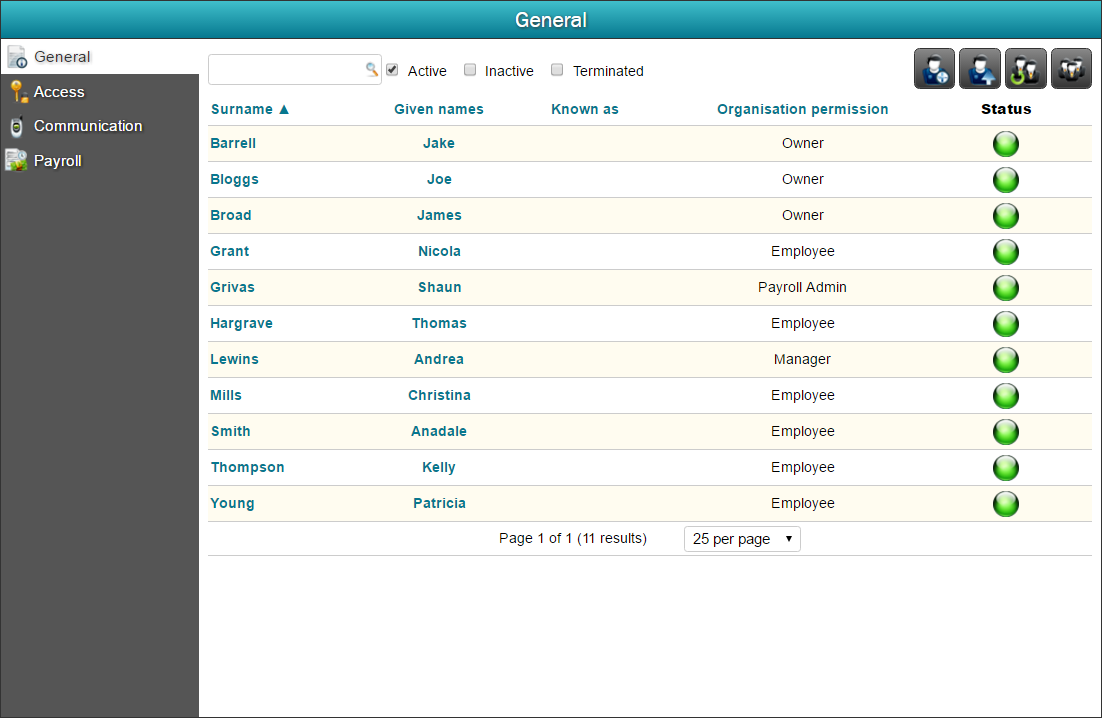 4. Click on the 'Leave' tab on the left hand side
5. Click the check-box next to 'Show Filter Options'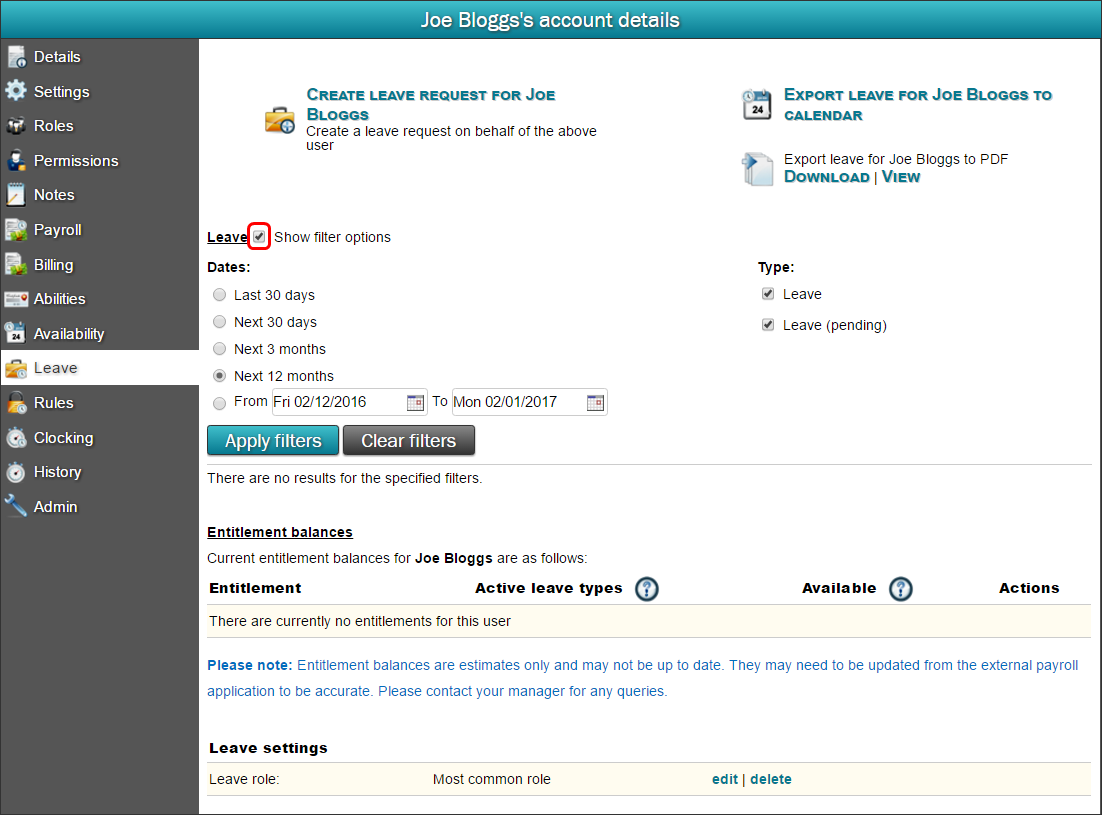 6. Click 'From'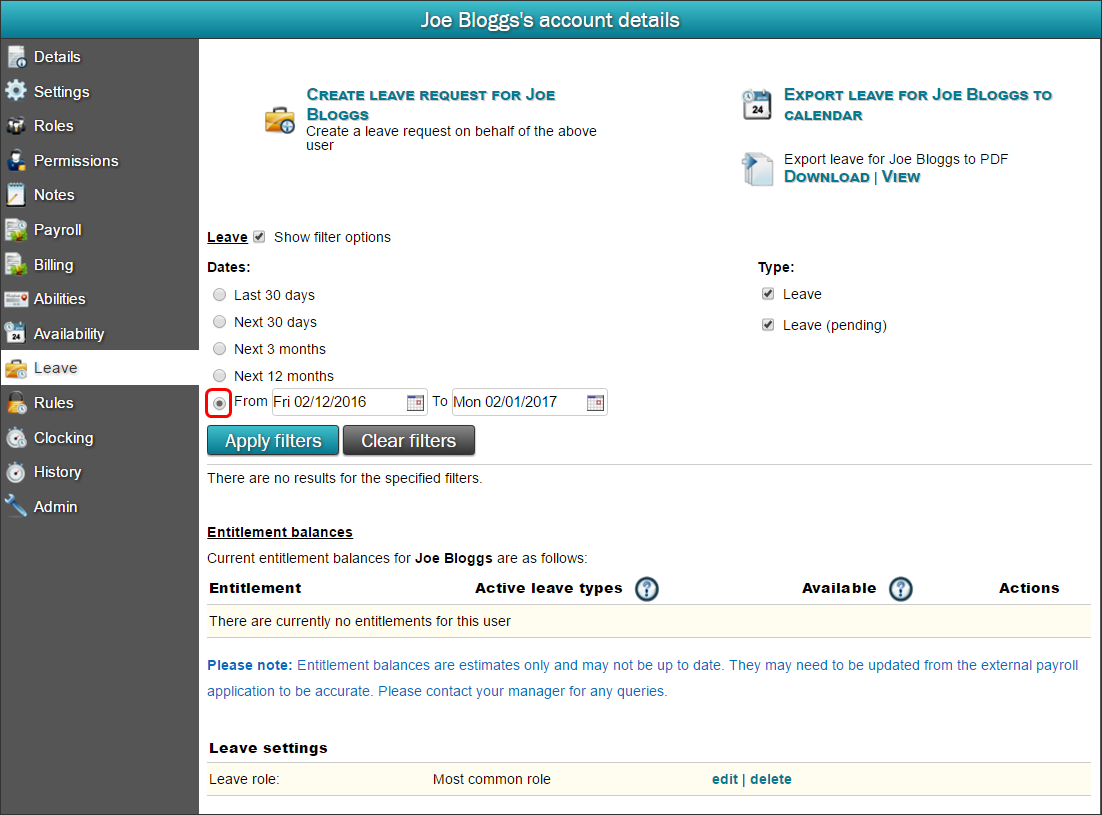 7. Choose the 'specific period'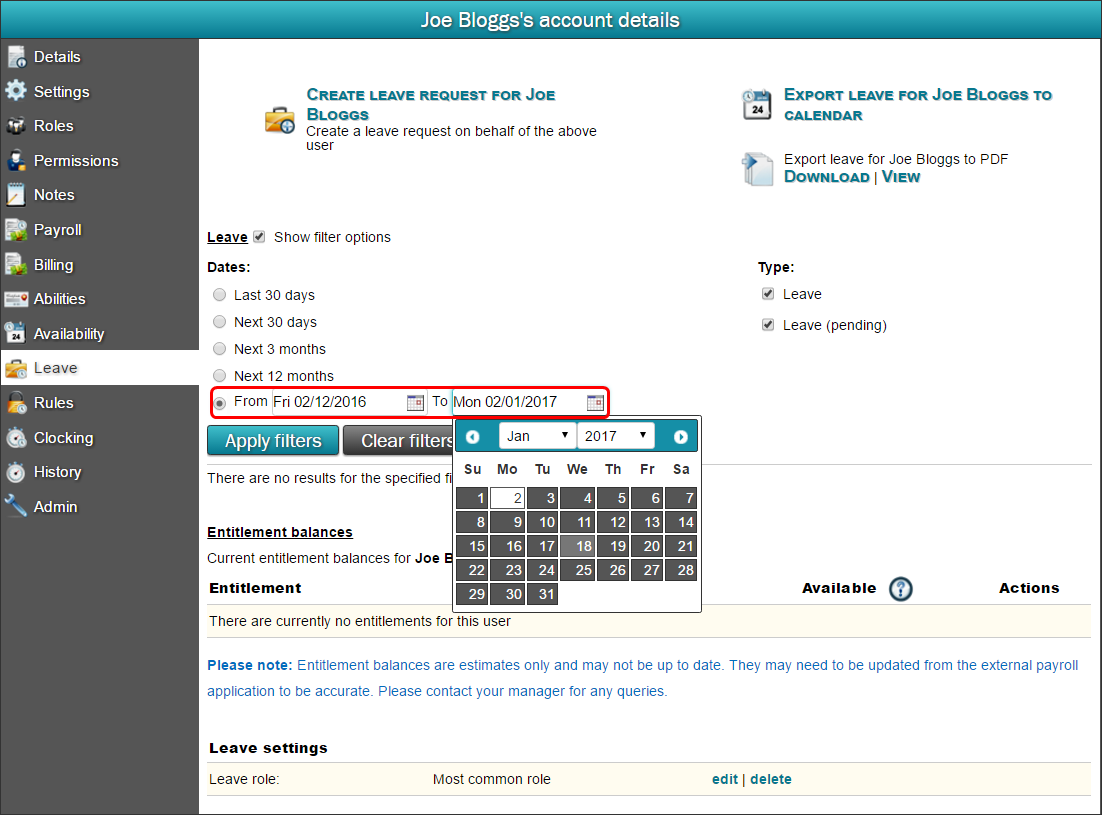 8. Click 'Apply Filters'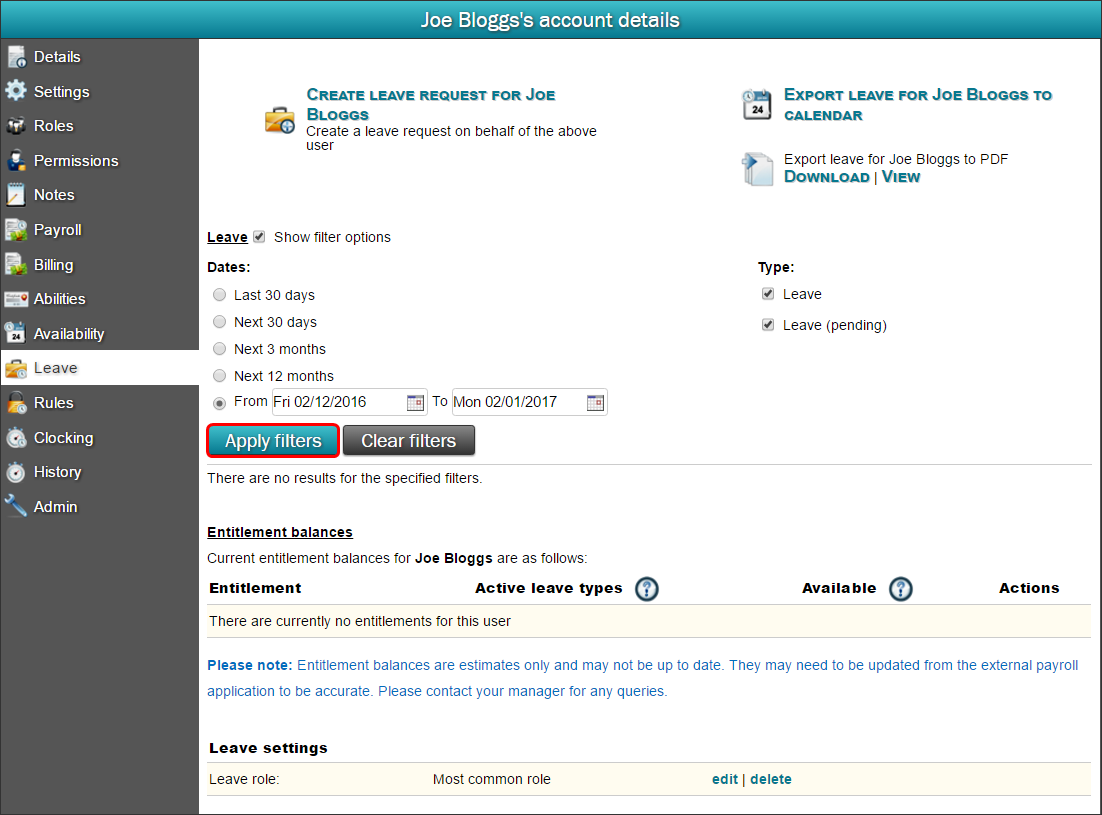 9. You will now see all of that user's specific entries of 'paid' and 'unpaid' Leave hours total
How to create a PDF Leave Report of a Specific User
1. Click 'Organisation'

2. Click 'Users'

3. Find the 'Relevant Staff Member' and Click on them (I chose Joe Bloggs)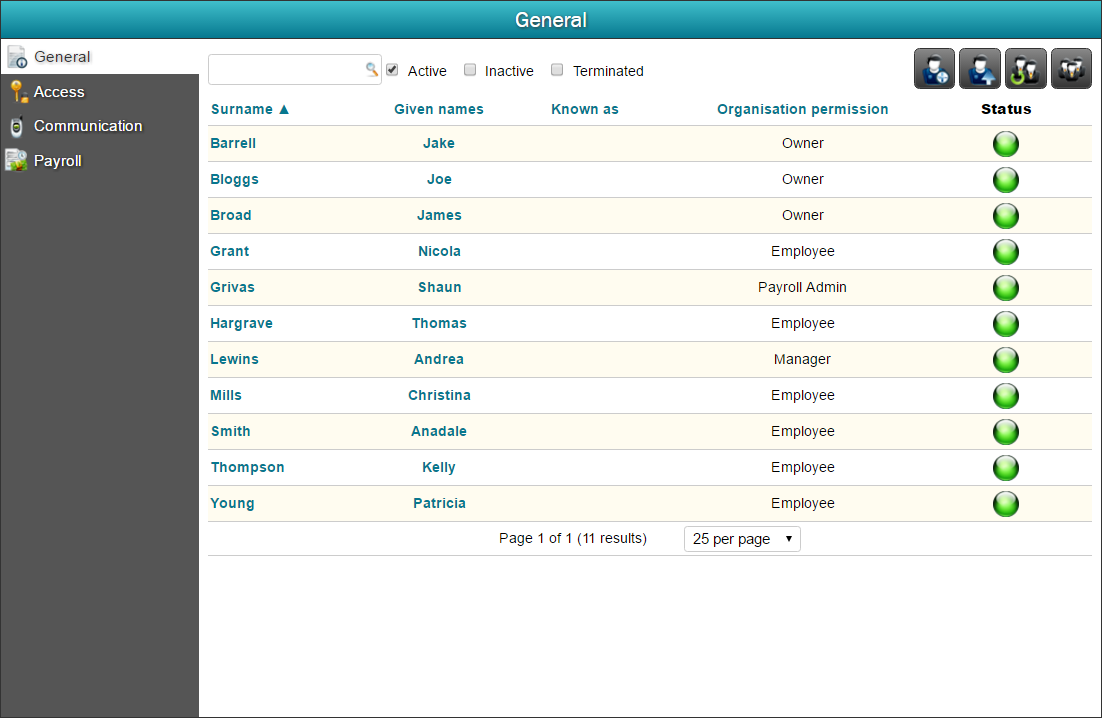 4. Click on the 'Leave' tab on the left hand side
5. Click 'View' next to 'Export user's leave to PDF'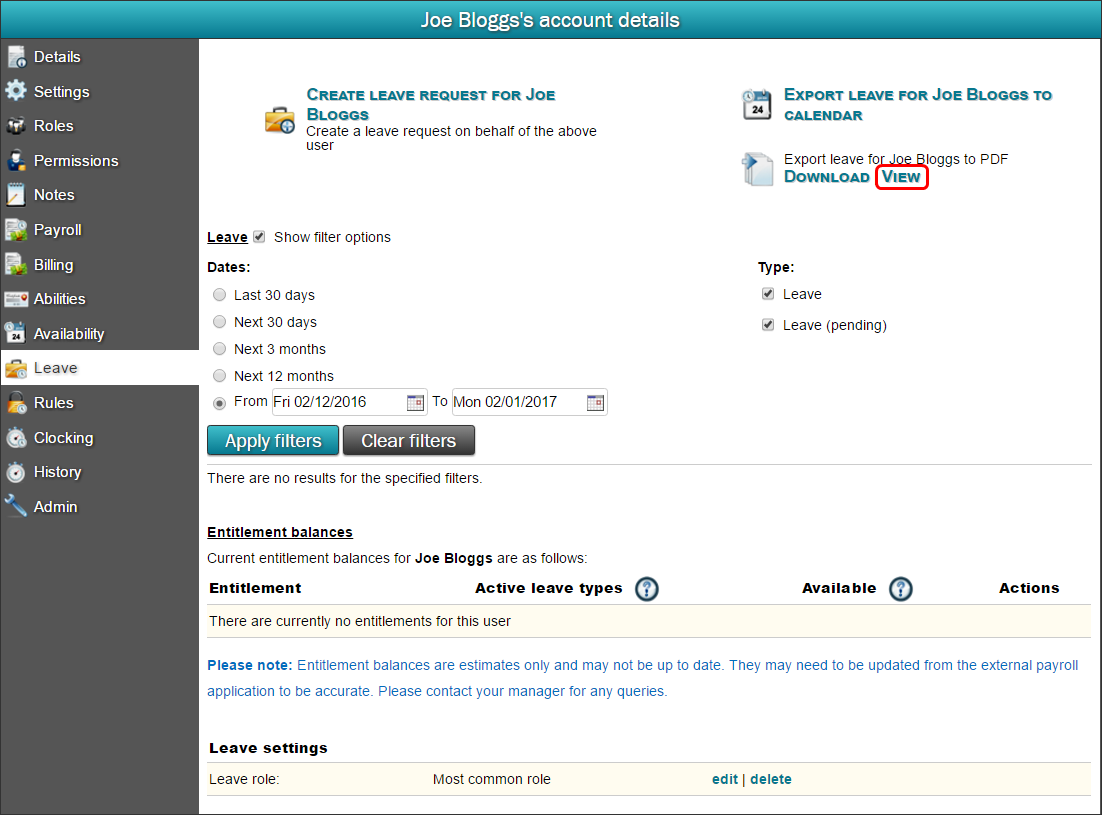 6. Click 'From'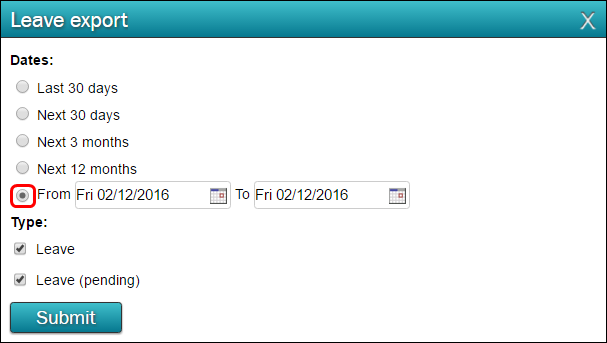 7. Choose the 'From'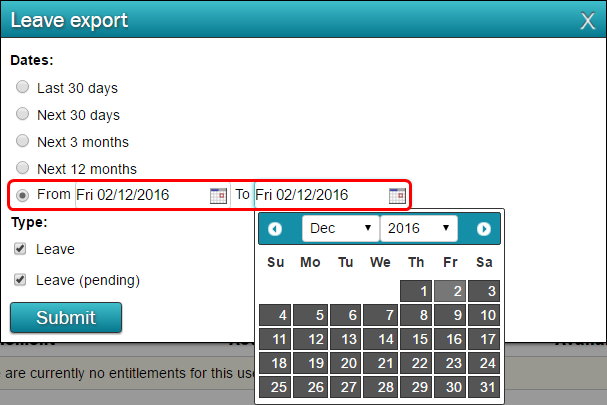 8. Click 'Submit'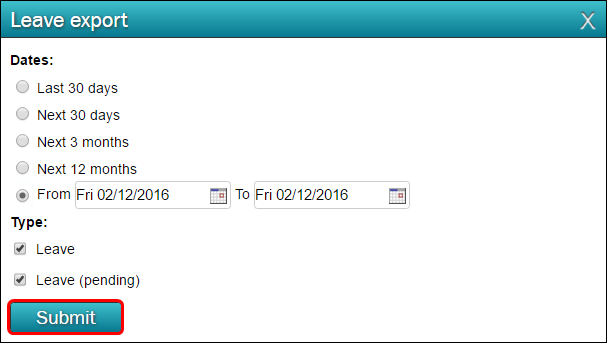 9. You can now Download or Print the PDF Leave Report