This article contains information regarding the following topics:
Setting rules for notices
What is the notice system
The notice system is an internal email system for easyemployer. This system has the capability to send notices externally as a text message or an email.
Why is this important
Rules can be assigned to notices to limit who users can send notices to.
How to set rules that control who users send notices to
1. Press Organisation in the top navigation bar

2. Select Organisation

3. Navigate to Rules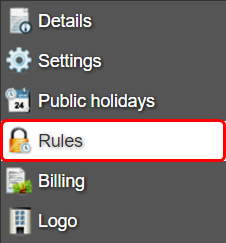 4. In general rules, look for Employees can send notices
Only to managers

To any users in their sites

To all users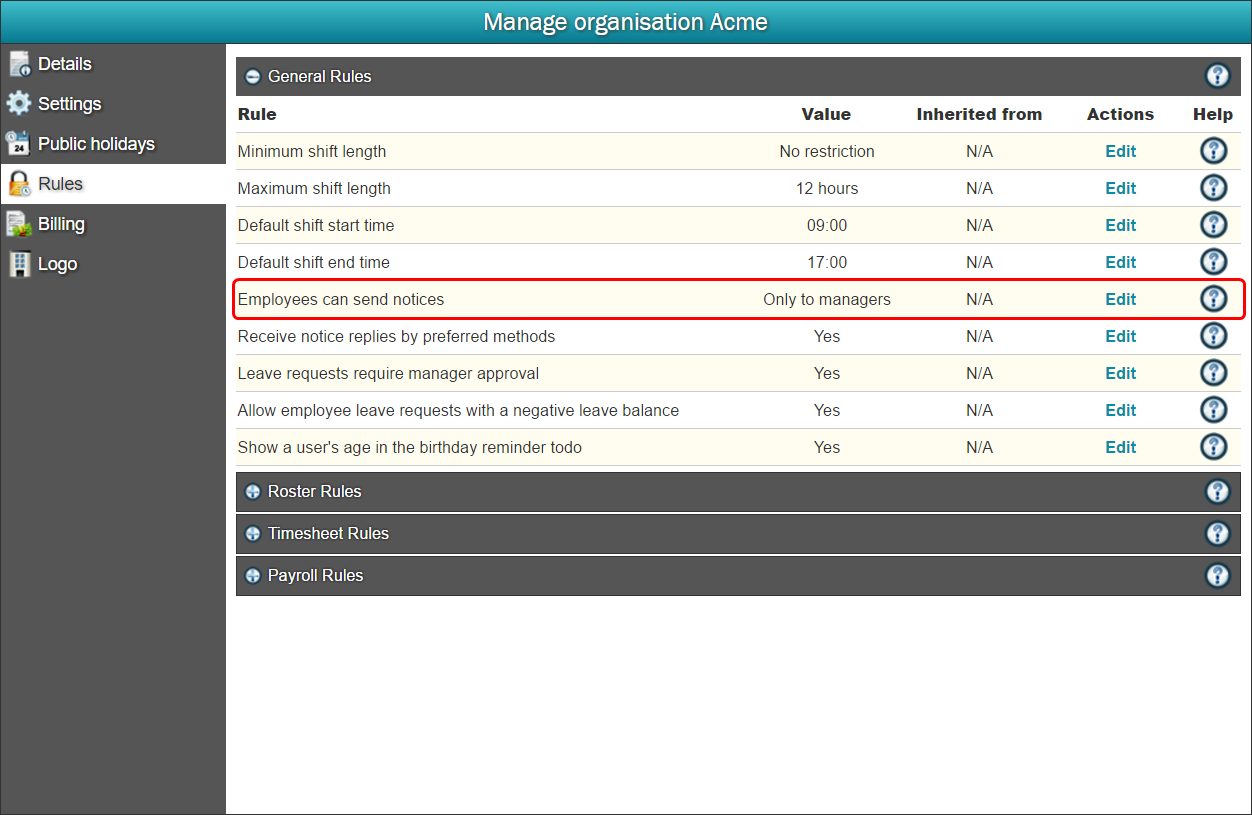 Rules can also be assigned to each user in the users rules tab.