This article includes the following topics:
Execute Pay Run Using Payroll Guru

Step 1: easyemployer

Step 2: Payroll Guru
What does this article contain
This article is a step-by-step guide about how to process a pay run exporting from easyemployer to payroll guru.
Why is this important
This article should be used as a reference by those that export data from easyemployer to payroll guru.
How to execute a pay run using Payroll Guru
Step 1: easyemployer
1. Complete the timesheet finalisation process, see guide 'Finalising a Timesheet in easyemployer'.
2. Launch the payroll report and complete the payroll report lock process.
3. Click the cell that matches the employee and date as shown in the following picture.
4. Click 'Export for payroll processing'.

5. If any additional employee information is required before exporting, you will be prompted to enter this information in at this point.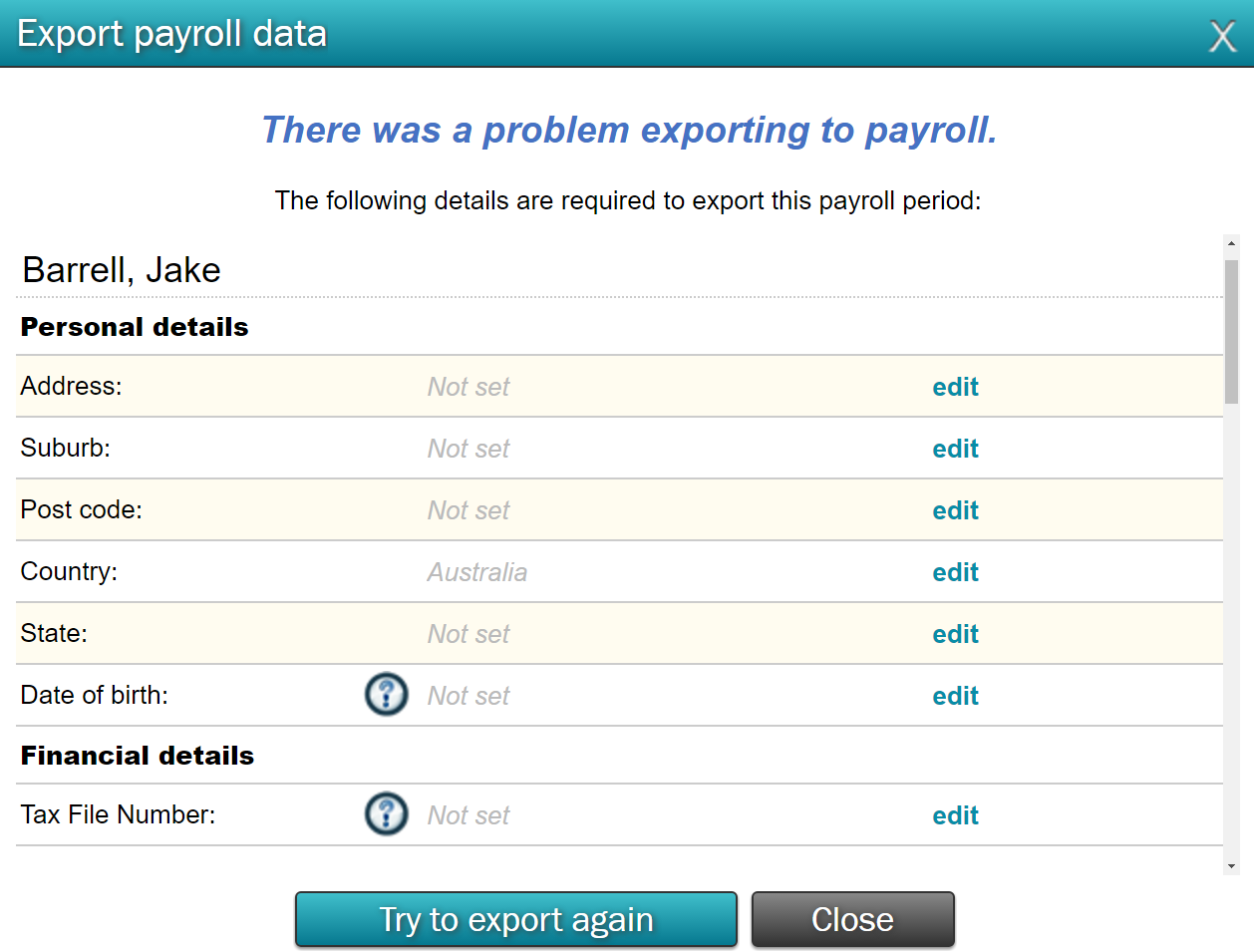 6. When finished, click 'Try to export again' and the 'exporting' dialog will show.
7. Wait for the 'Export Complete' message. It could take several minutes for the information to be sent to Payroll Guru so please be patient.

8. Finished! You have now completed step 1.
Step 2: Payroll Guru
1. Click 'pay run' -> 'in progress'. This shows the pay run totals for each employee.
2. Double check the gross total in Payroll Guru matches the gross amount in the Payroll Report in easyemployer.
3. Adjust any specific employee pay run information if applicable by clicking on an employee in the list and adjusting values.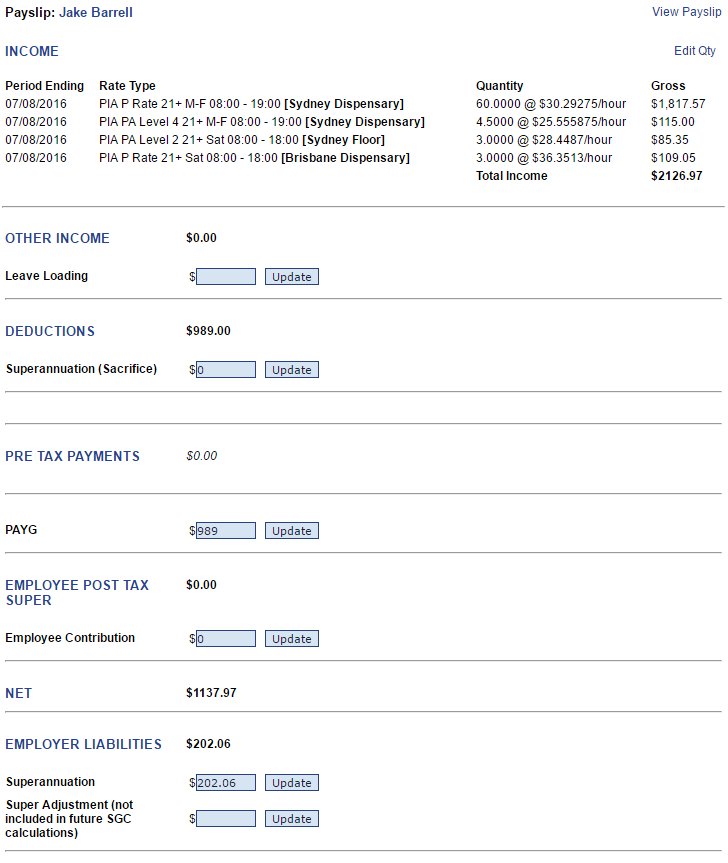 4. Click the 'Submit Payrun for Processing' button at the bottom of the page and click OK.
5. Then click the 'Process Now' button and click 'Process Payrun'. The pay run will be processed and pay slips will be emailed to employees within 15 minutes.

6. Click 'Click here to continue' to return to the pay run screen.
7. Grab any relevant pay run files if applicable, e.g. the ABA file to upload to your bank to pay your staff. These files are also available on the Payroll Report page in easyemployer.

8. Finished! You have completed step 2 and your pay run.