This article contains information about the following topic:
How to download payslips for a pay run
What is this feature
This feature allows users to Download payslips from a pay run or pay period.
Why is this important
It be necessary to go to a past period and re-download payslips for employees if they have submitted a request. 
How to downloaded payslips for a pay run: 
1. Open Payroll Guru.
2. Select your organisation if you manage more than one.
3. Click pay run -> previous pay run -> (select the period).
4. Click Create PDF archive.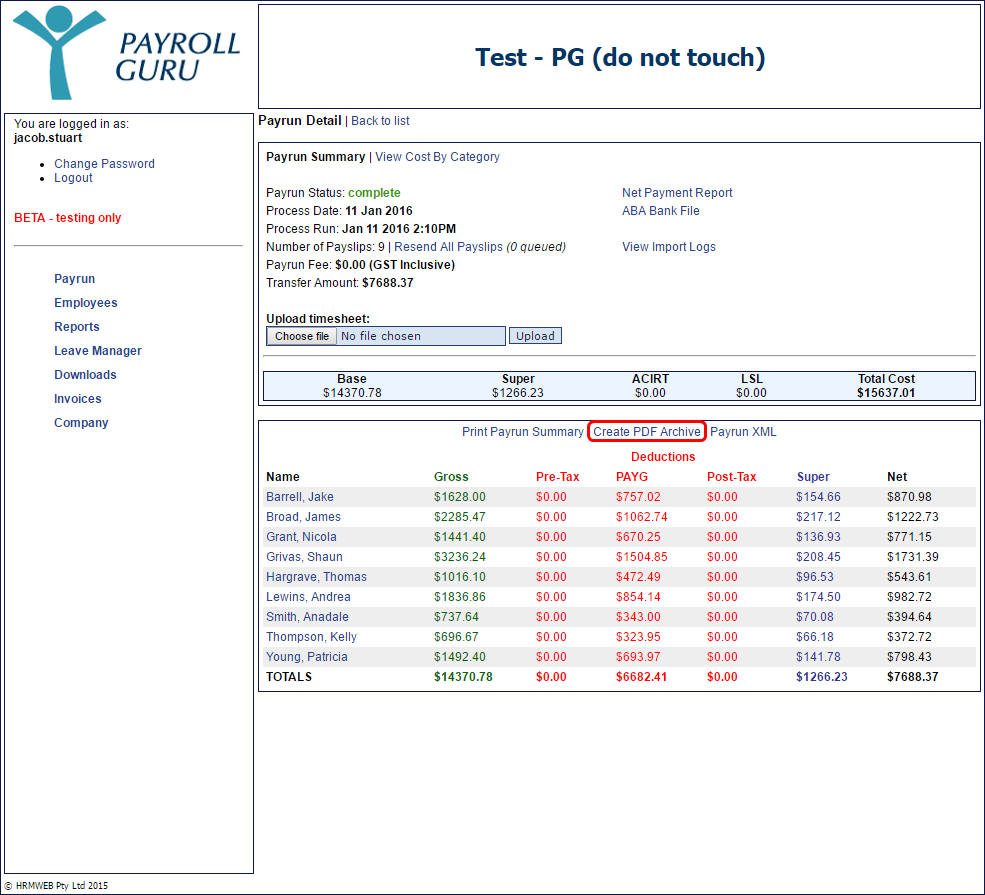 5. Once the pay run archive has been built (this may take a few minutes), the following page will be displayed.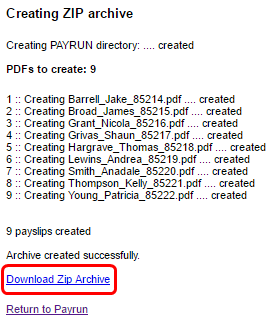 6. Click download zip archive and a file containing all pay slips will be downloaded.