This guide contains the following topics:
Configuring cost centres in easyemployer
Superannuation and PAYG
Accessing cost centre reporting
Summary cost centre report
Employee cost centre report
Rate type cost centre report
Why would you use this feature
 To complete the splitting of wages inside of a payroll app
When would you use this feature
You would use this feature when integrating with a payroll app, such as Payroll Guru
Configuring cost centres in easyemployer
The cost centres come from easyemployer and are assigned at the role level in the organisation structure. This allows for ultimate flexibility. 
Related guide: Cost centre codes
1. Open Organisation from the top navigation bar

2. Select Organisation Structure

2. Click on the Role you wish to configure
3. Click Settings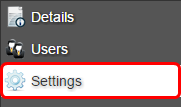 4. Edit the cost centre code list by clicking Edit
5. Click the Cog

This will bring up a list of cost centres
Click the + button to add a new cost centre

6. Make the required changes or additions and click Save

7. Assign the cost centre and click save

Superannuation and PAYG
Superannuation and PAYG costs are proportioned accordingly based on the breakdown of gross figures. 
Accessing cost centre reporting
1. Click Reports -> cost centre report
2. Click the report type at the top
3. Select
Date range
Cost centres to include
Printable if you would like to print this report
4. Click submit
Summary cost centre report
Employee cost centre report
Rate type cost centre report