This article contains the following topic:
Add extra PAYG tax withhold
What is this article about
The purpose of this article is to demonstrate how to add extra PAYG tax withholding to an employee.
Why is this important
A situation may occur where an employee requires additional tax to be withheld. 
How to add extra PAYG withholding for an employee in Payroll Guru.
1. Open the employees profile in Payroll Guru (found under Employees>List Employees).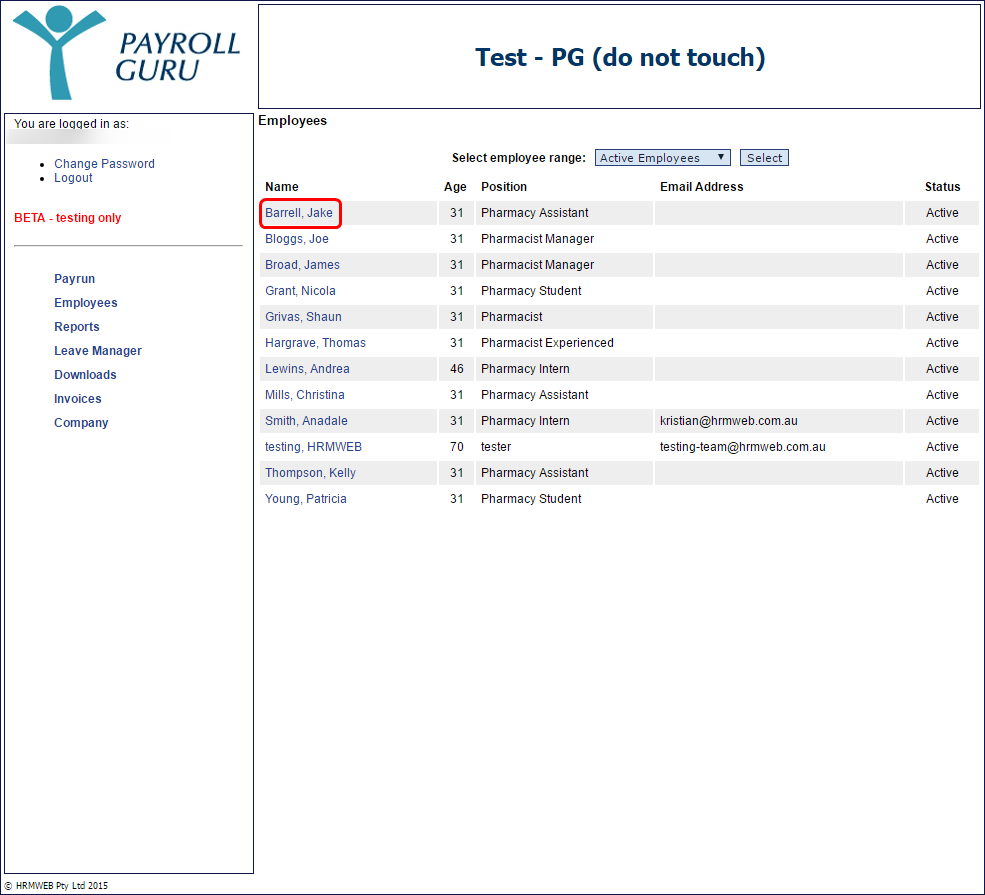 2. Click Edit PAYG details next to Tax Scale.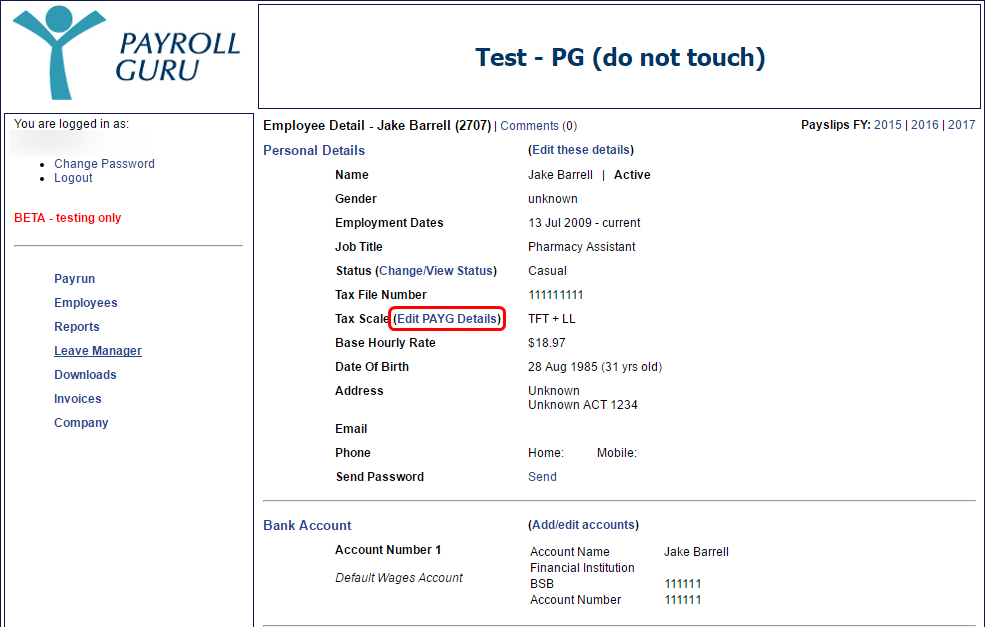 3. Set the amount of extra PAYG to withhold under Extra PAYG and click Set Extra PAYG.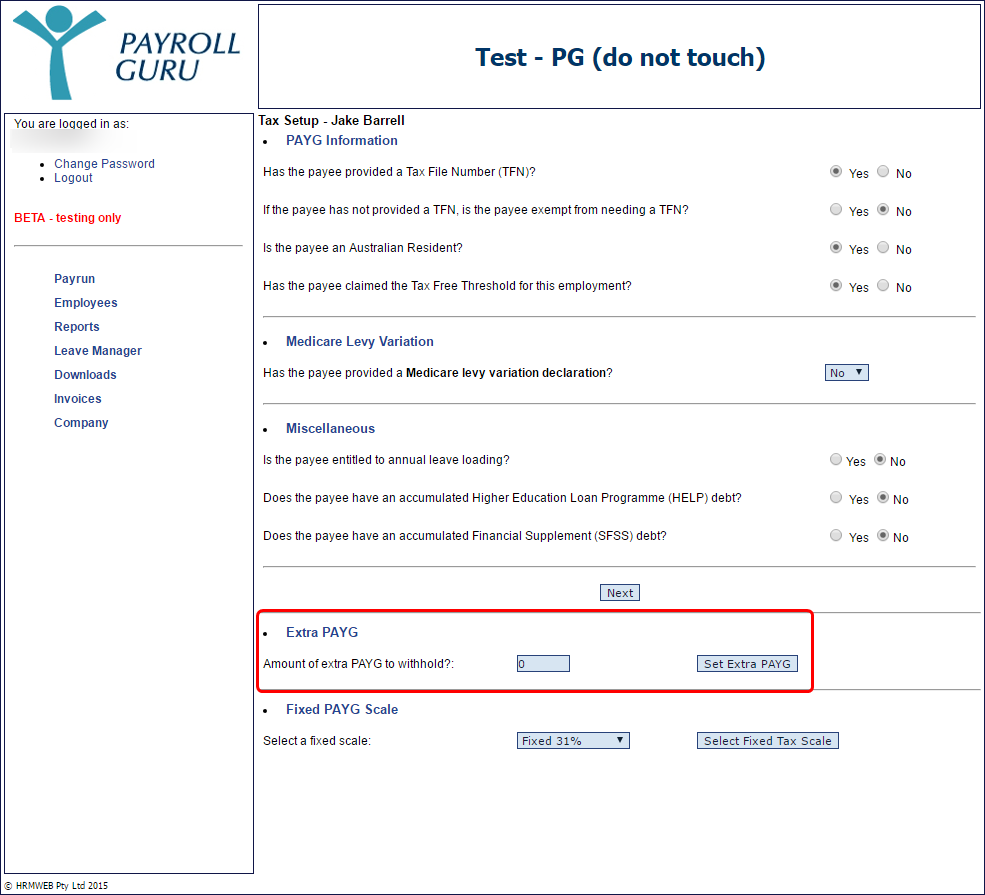 This extra amount will be deducted automatically during each pay run.