This article contains the information regarding the following topic:
How to change a password in Payroll Guru
How to change your password
1. Login to Payroll Guru
2. Click Change password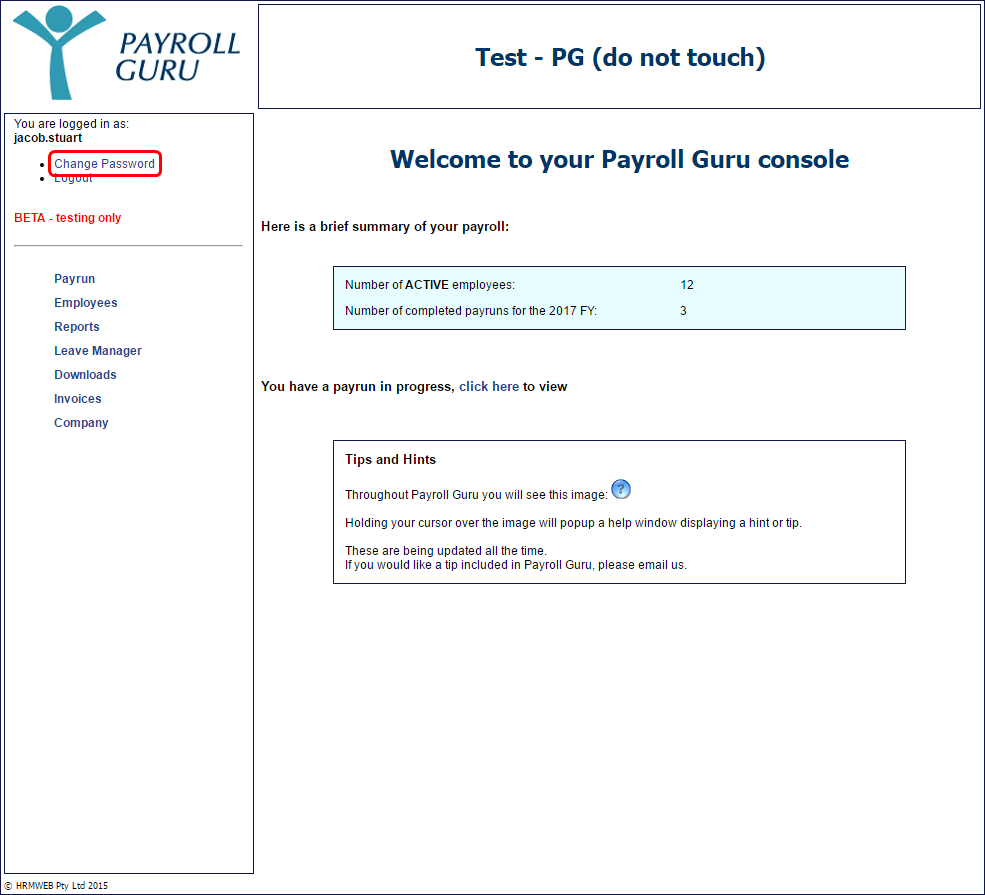 3. Enter your current password and new password and click Change password

Note: the password is a minimum of 6 characters and a maximum of 20 characters.