This article contains the following topic:
How to select the default role for leave 
What is the default role for leave setting
This setting allows managers to set which role a users leave shifts will be generated against. Different settings exist for this including a users home role, a specific role or their most common role.
Why is this important
Changing this setting is useful for reporting and costing purposes. Allowing organisations to select where a users leave hours are deducted from to ensure costing is accurate.
How to select the default role for leave
1. Click Organisation.

2. Click Users.

3. Select a user (I selected Patricia Young).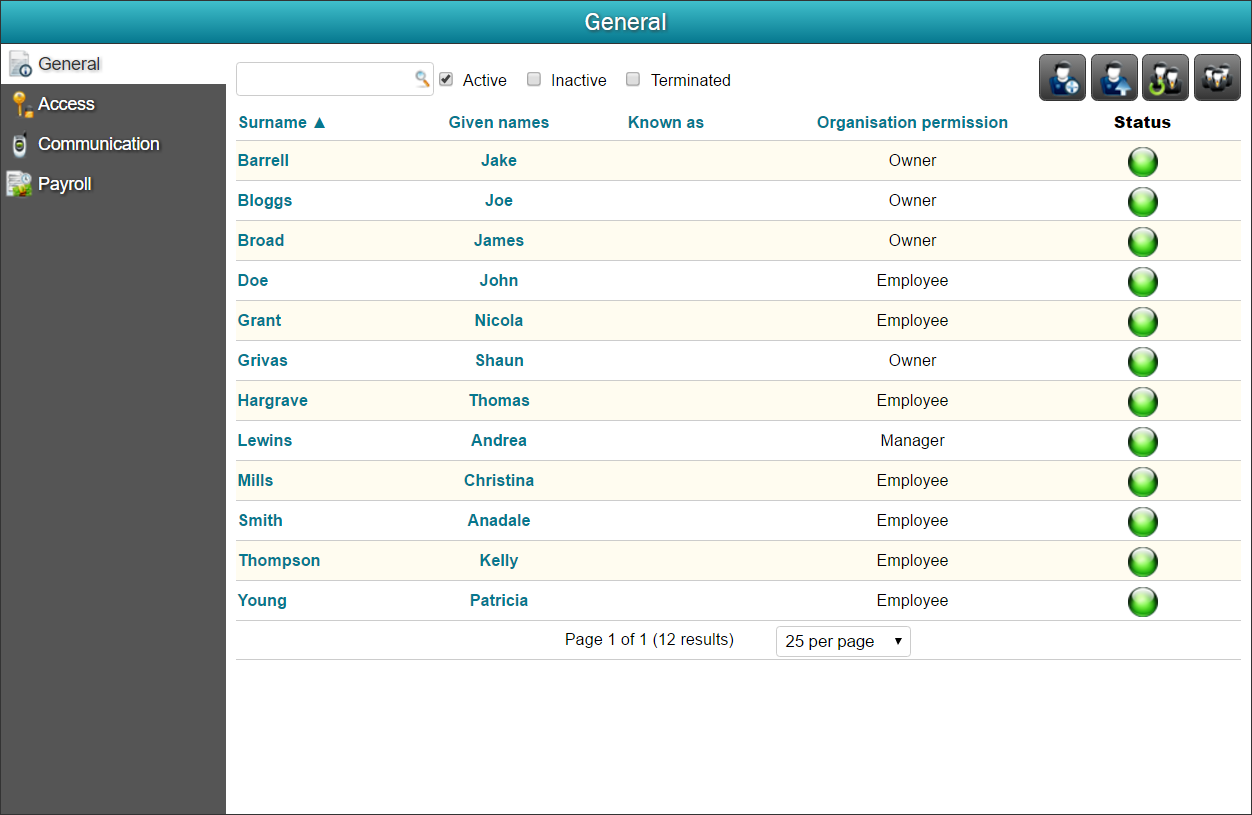 4. Select Leave from the left column.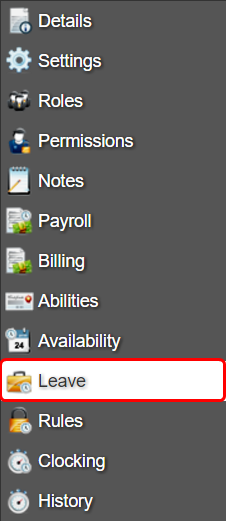 5. On the bottom of this page is a section titled Leave settings.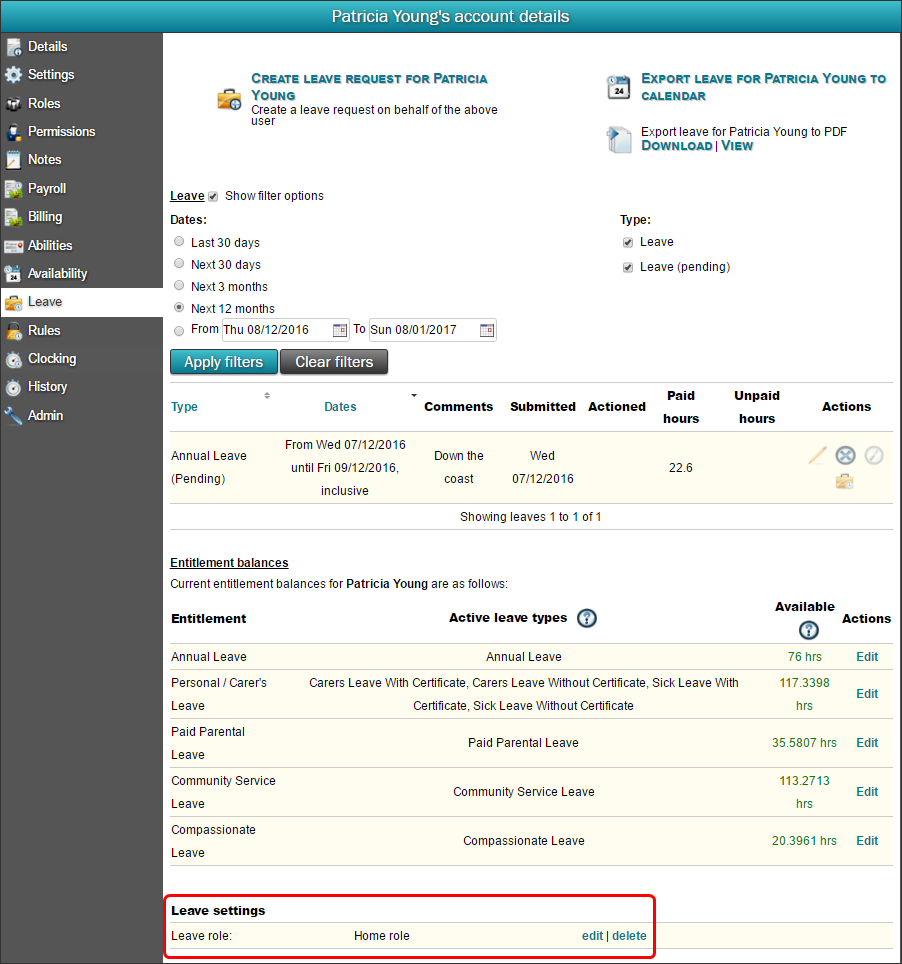 6. Changes can be made to the Leave role by clicking edit and selecting a role from the drop box.


7. Once a selection has been made click Save.

Note: Only roles that have been assigned to a user can be selected. The options that exist through this drop box are:
Most common role
Home role
Specific roles that the user has been assigned to
If the desired role does not appear on this list, check that the user in question has had all of the correct roles assigned. This can be done by clicking Roles in the left column and ensuring all appropriate roles have been assigned.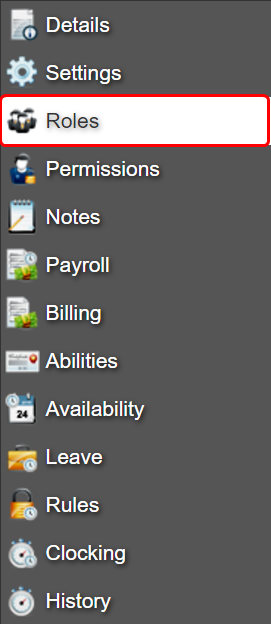 If the desired role is missing simply click the pencil

 (Edit) and add any additional roles by ticking them.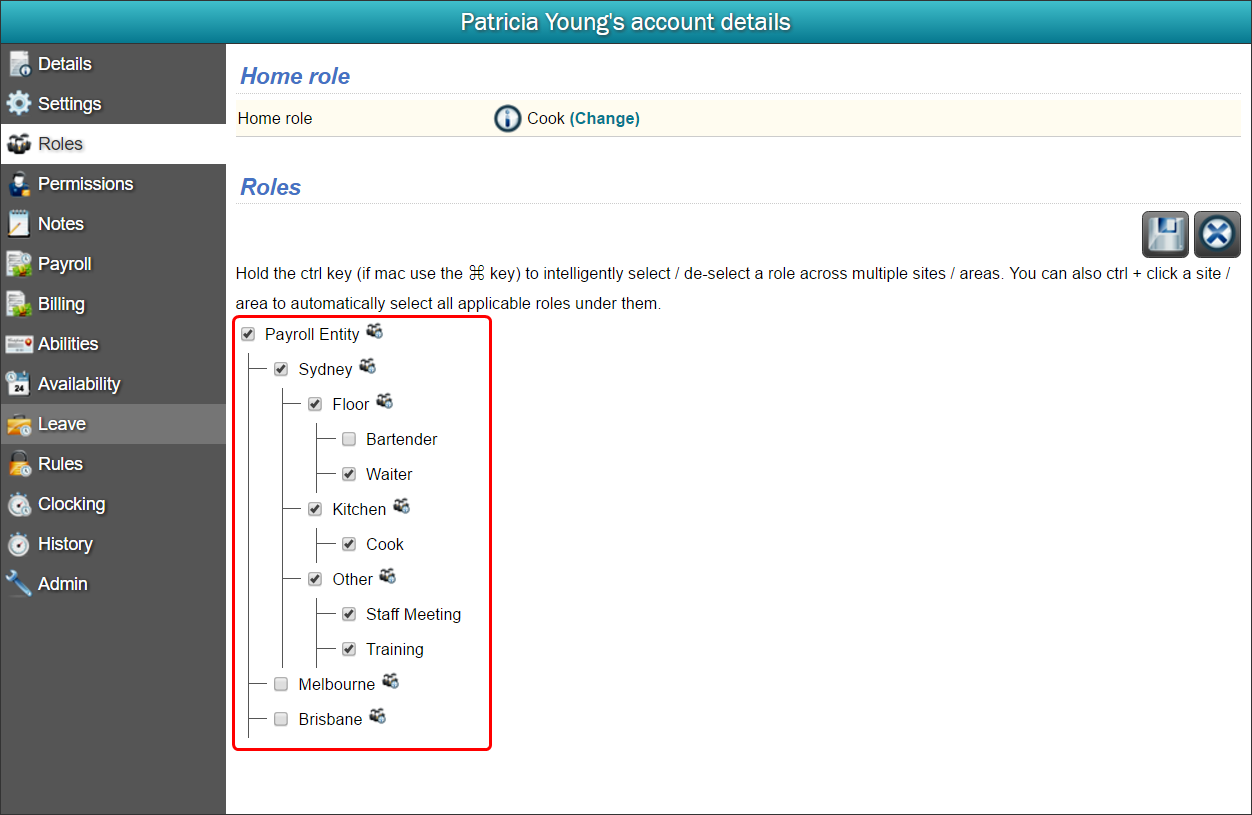 After making the selection save by clicking the

 (Save)button.
Navigate back to the Leave settings and select the role that leave should be generated against.