This article contains the following topics:
What is the ability file upload
This feature enables users to upload a file (.pdf, .jpg, .png) to verify a user possesses a specific qualification. This file can only be uploaded or viewed by users that possess the Administrator or Owner permissions. 
NOTE: This feature is not enabled by default. If this feature needs to be activated in your account please contact our support team at support@easyemployer.com.
Why is this important
This can be used to track users qualifications in conjunction with the abilities reminder feature. It also provides a quick way to check if a user's qualifications are up to date without the need to view a physical copy of the document.
PLEASE NOTE: Storing electronic copies of qualifications (or other such documents) solely in easyemployer may not fulfil auditing requirements for your industry. Some organisations may require hard copies of certain qualifications to be kept on file. Please check if this solution is suitable for your organisation and plan for possible contingencies.
How to upload a file for an ability
This process can only be completed through a users profile at this stage. To begin this process click 'Organisation' in the navigation bar.

Select 'Manage Users' from the list.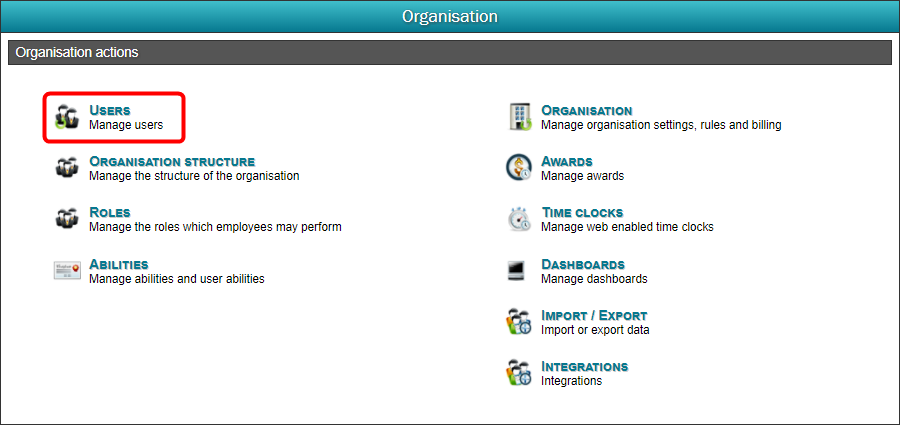 Find the required user and click on their name. Once their profile is open click on the abilities tab.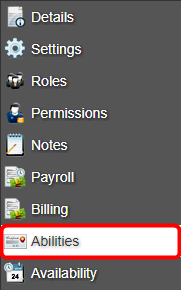 If no abilities have been added the list will be blank. To add a new ability click the 'Add Ability' button in the top right corner.

A popup will be displayed, a list of abilities will appear on the left side up the popup box. Select an ability by ticking the box.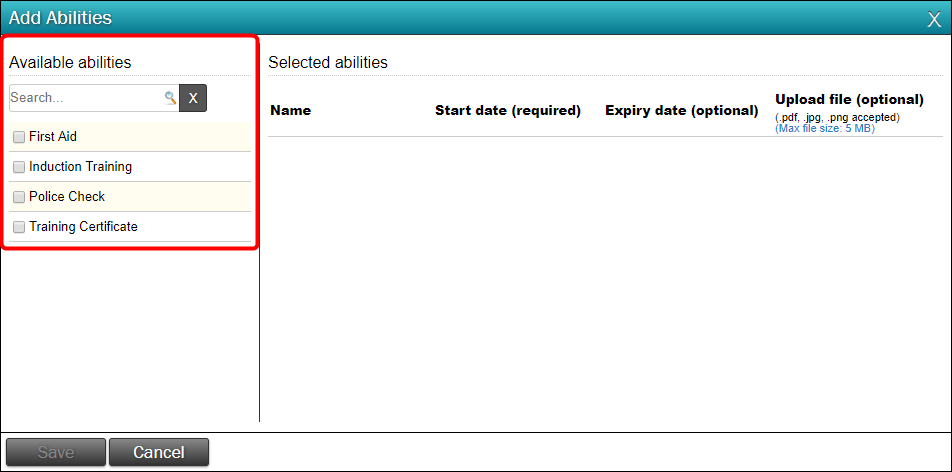 Once an ability appears on the list a file upload can be added by clicking the select file text or by dragging and dropping a file into the box.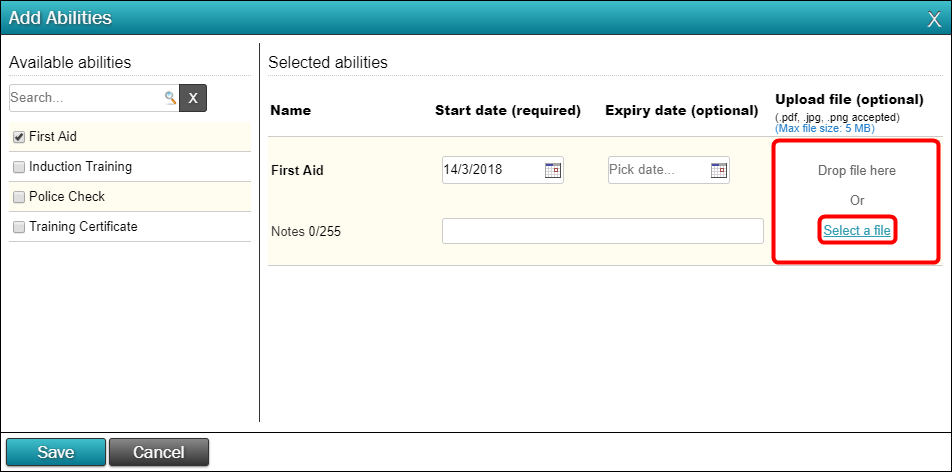 When an ability has been added the file name will be listed.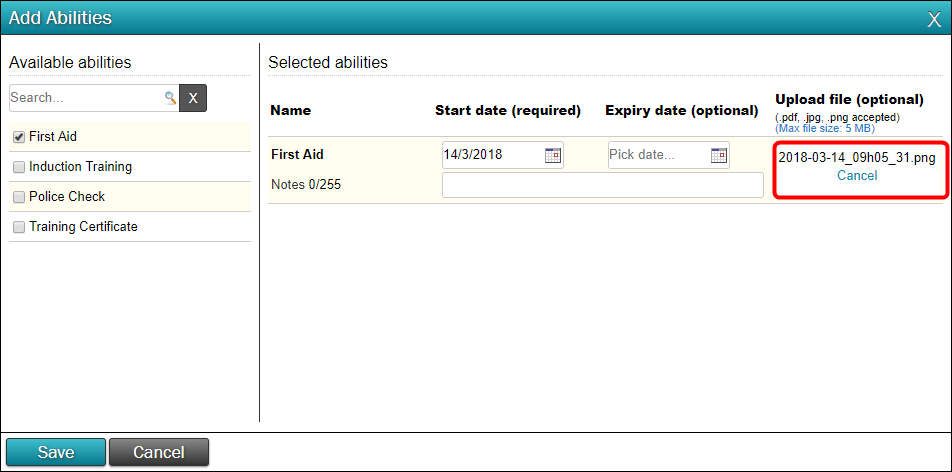 To save the file against the ability click the 'Save' button.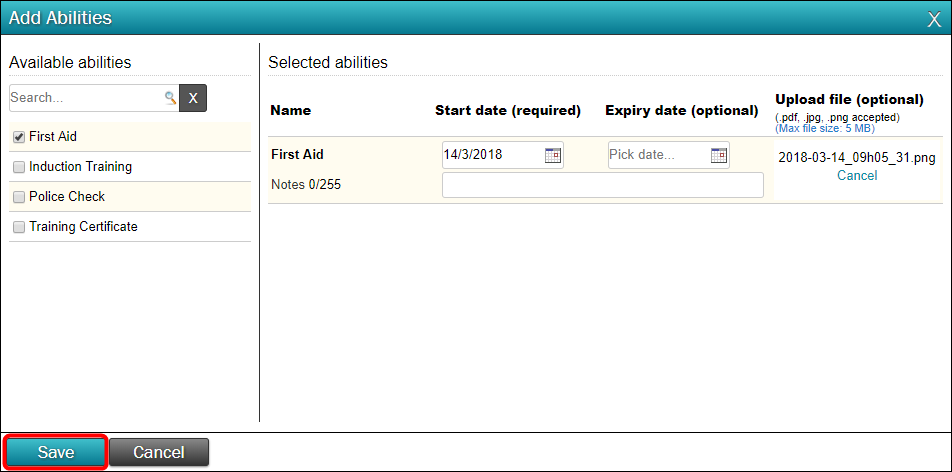 The ability with a file will have an image of a certificate displayed to indicate that a file has been saved against it. Clicking this will download the file and users can view the file on their computer.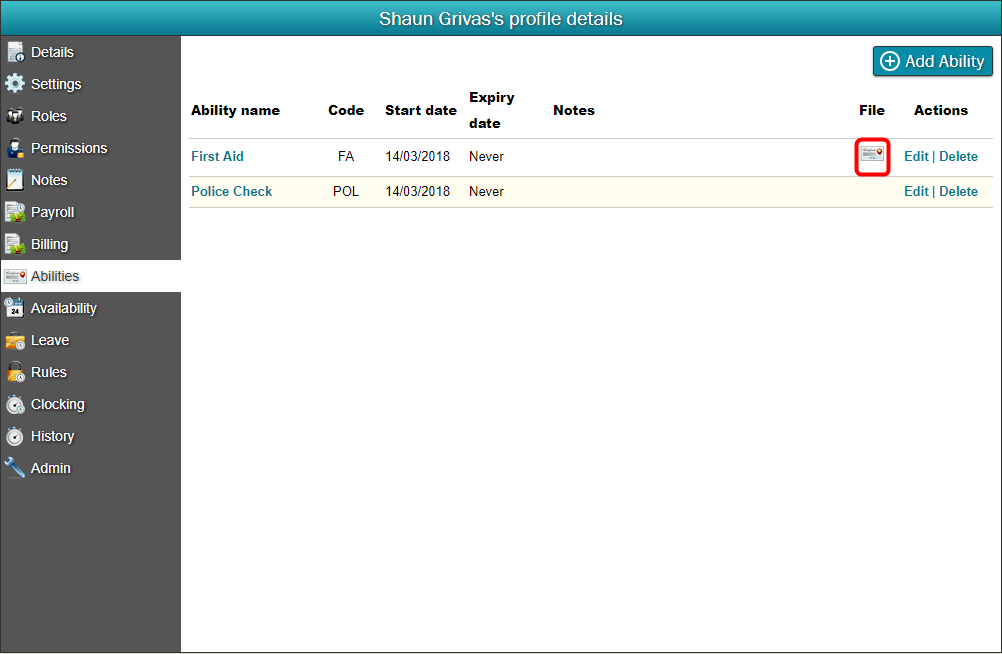 If an ability has already been assigned to a user but no file upload exists a file can still be uploaded by clicking on the edit button in the actions column.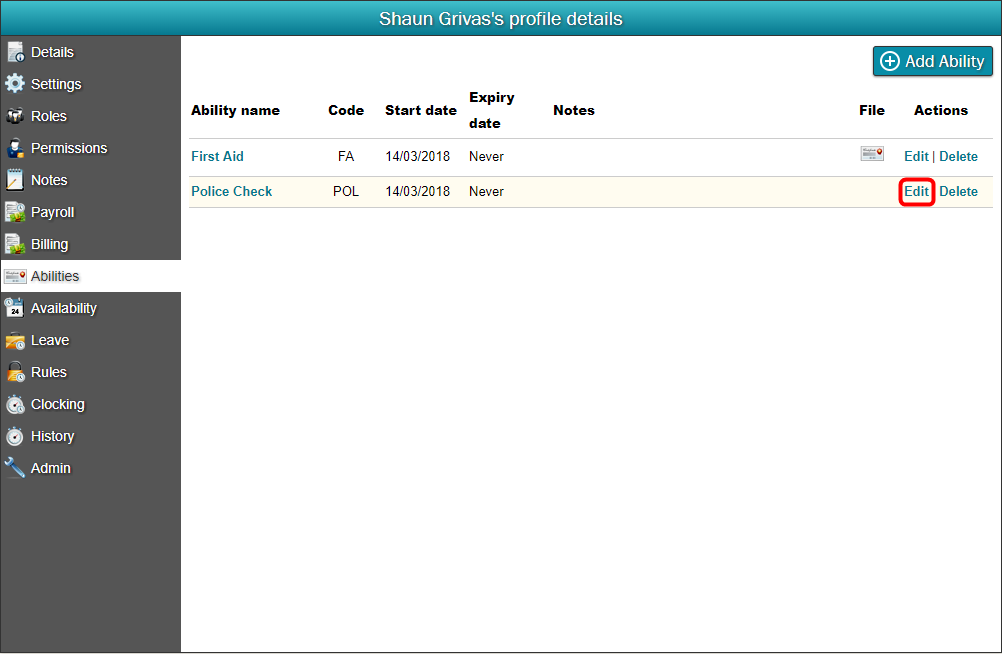 The process here is the same as before. Users can add a new ability image by clicking the 'select a file' text or by dragging and dropping into the box.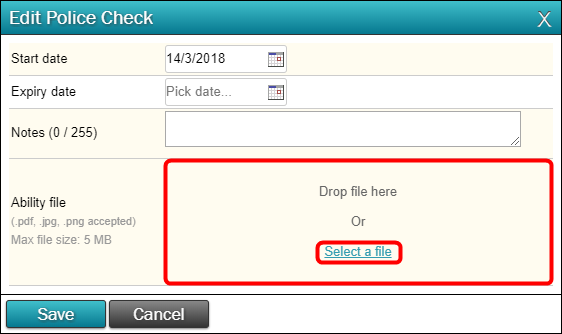 Click save once the correct file has been added.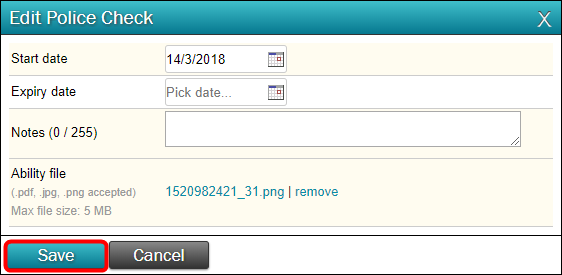 The file will be displayed and can be accessed in the same way.