This article contains the following topics:
What is the site timesheet report
Why is this important
How to use the site timesheet report
What is the site timesheet report
The site timesheet report can be used to view the hour and costs breakdown for each shift in a site for a defined period. 
Why is this important
Scoping the data in this way will provide information on the length and cost of each shift that has been worked within the defined period. 
NOTE: This report is not active in all easyemployer accounts. If this report needs to be activated please contact our support team on 1300 855 642.
How to use the site timesheet report
1. Click reports in the navigation bar

2. Select the site timesheet report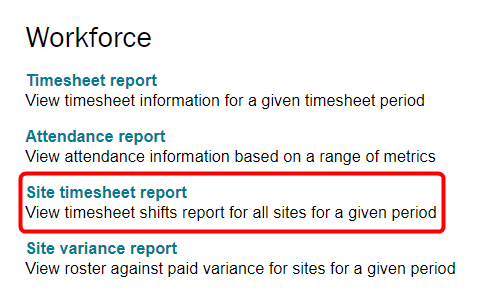 3. The report page will be displayed. To get any data the scopes need to be set.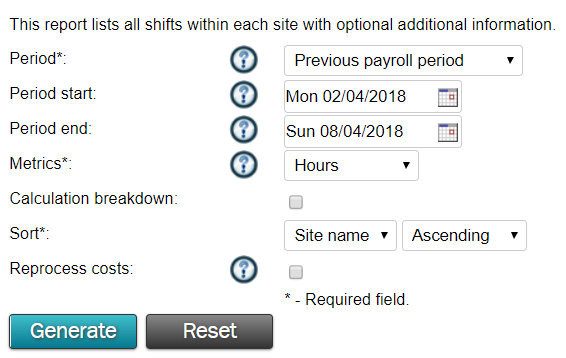 4. The Period scopes need to be set. The drop down at the top allow users to select a predetermined period.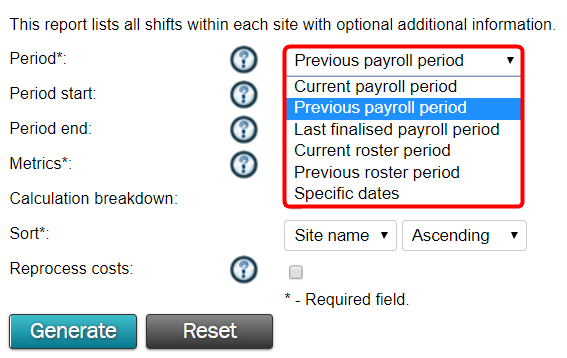 5. Custom date scopes can also be set by setting the start and end date.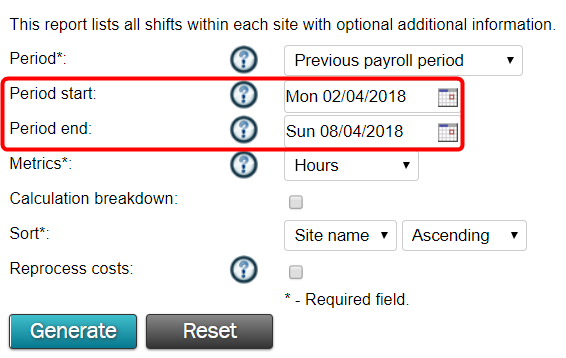 6. Metrics for the report also need to be set. Select from Hours, Cost and Hours + Cost.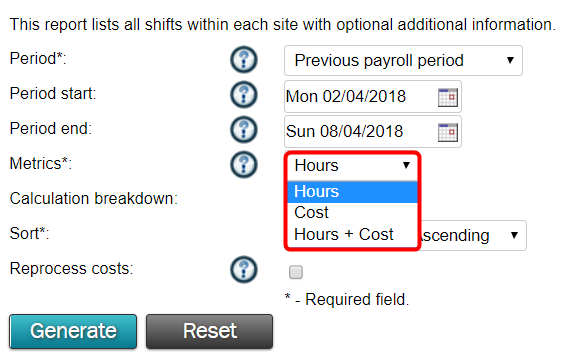 7. The 'Calculation breakdown' checkbox allows users to break the data down further. Ticking this box will display additional information towards the bottom of the report.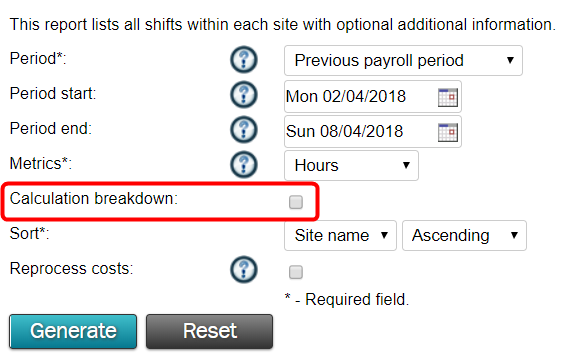 8. The 'Sort' settings toggle how the information is displayed. The options are displayed in two drop boxes with the options 'Site name' and 'Site 'Path' in the first drop down. The second drop down has the options 'Ascending' and 'Descending'.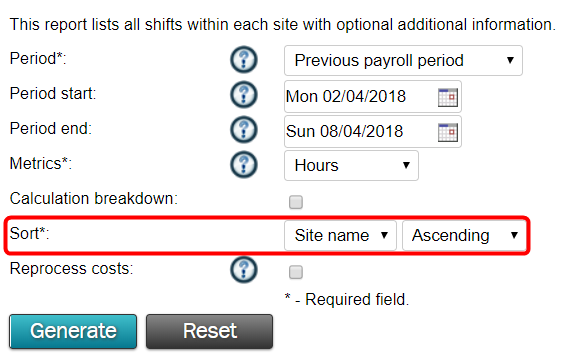 9. The 'Reprocess costs' tick box will recalculate the shift costs from the award interpreter. This is used to update the shift costs after changing information in the system.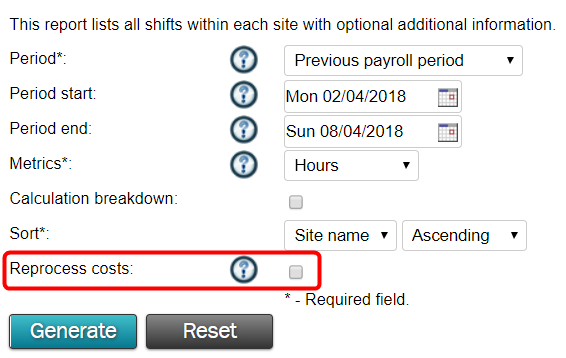 10. Click 'Generate' to display the report according to the scopes that have been set.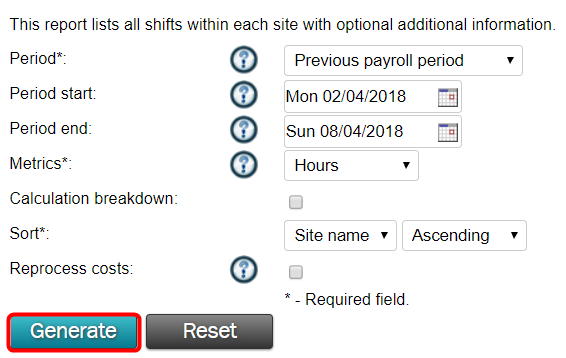 11. After clicking the 'Generate' button a pop up box will appear. The sites that a user can view will be displayed and all the sites will be selected by default. Click 'Submit' after making a selection.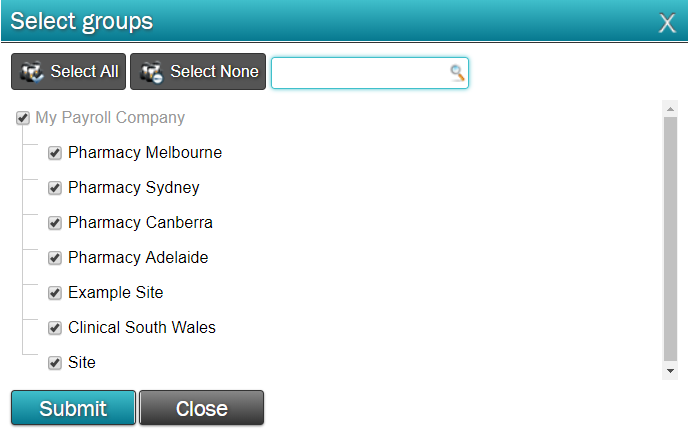 12. The report will be displayed. The report will display the desired information.