This article contains the following information:
How to submit a support request
How to manage support requests
Following sections in easyemployer
What is a support request 
A support request is a written notification of an issue that a user is experiencing. 
Why is this important
Users of easyemployer may experience difficulty with the system. Reasons for this include; not being trained in a specific function, not using a function for an extended period, system malfunction, etc. In these cases users may require assistance from easyemployer support staff. This article covers how to submit and manage support requests.
How to submit a support request
The support system for easyemployer can be accessed by navigating to https://support.easyemployer.com an option will appear in the top right corner for 'submit a request'.
Once a request has been submitted an email will be sent to the email address and users will be asked to setup their support account.

Once the account has been completed, users will be able to check their outstanding support requests by clicking on the 'My activities' option (this appears as a drop-down when clicking the user's name in the top right corner of the screen).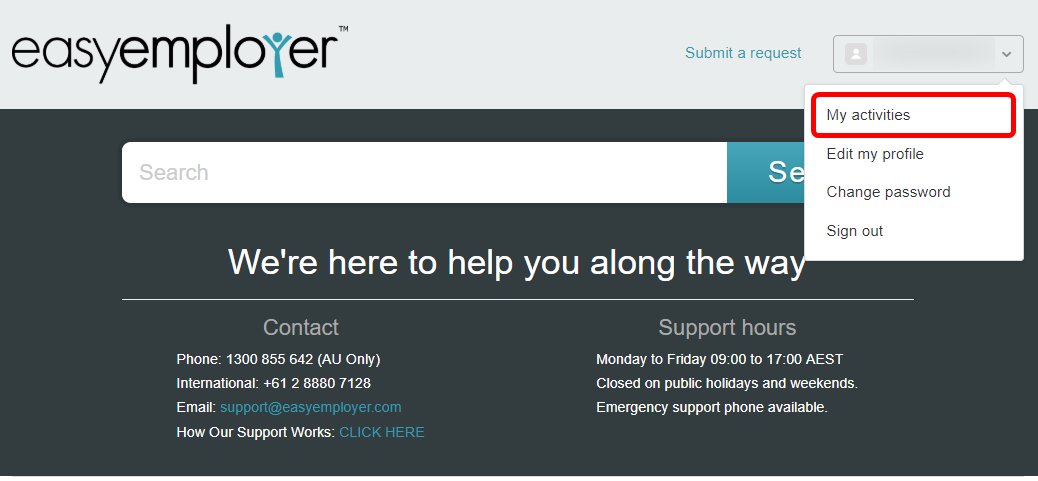 A list of requests will be displayed on this screen and the subject column can be opened to view and action requests.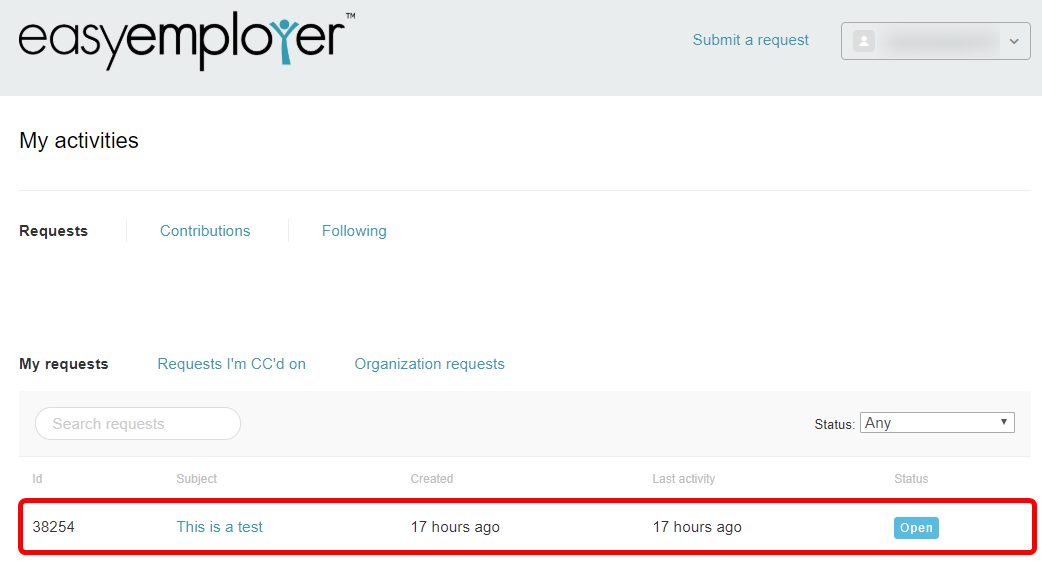 Emails are also sent when requests are created or actioned. Responding/replying to emails will also update the support request.
Managing support requests for the organisation
To manage a support request users will need to login to their account on https://support.easyemployer.com and select 'My activities'.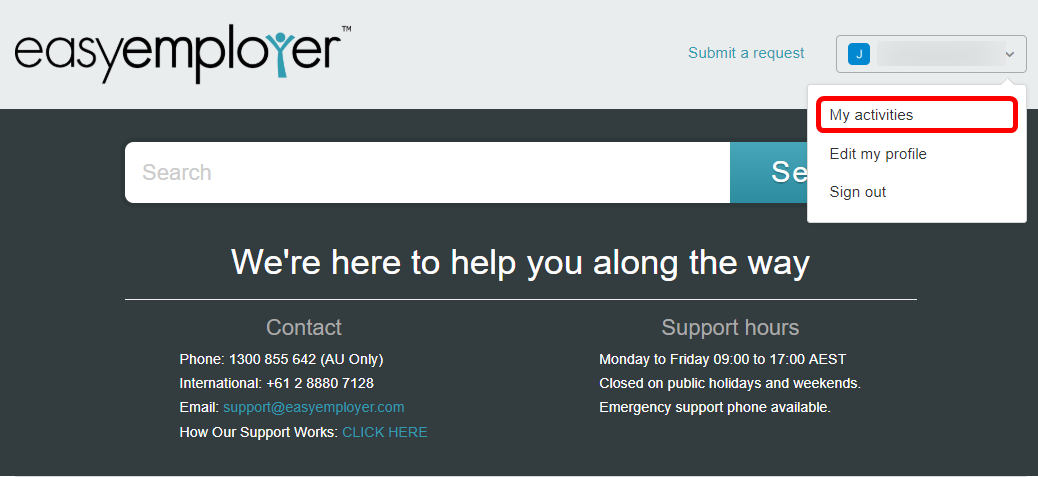 Once in 'My activities' users will be able to view and manage their own requests.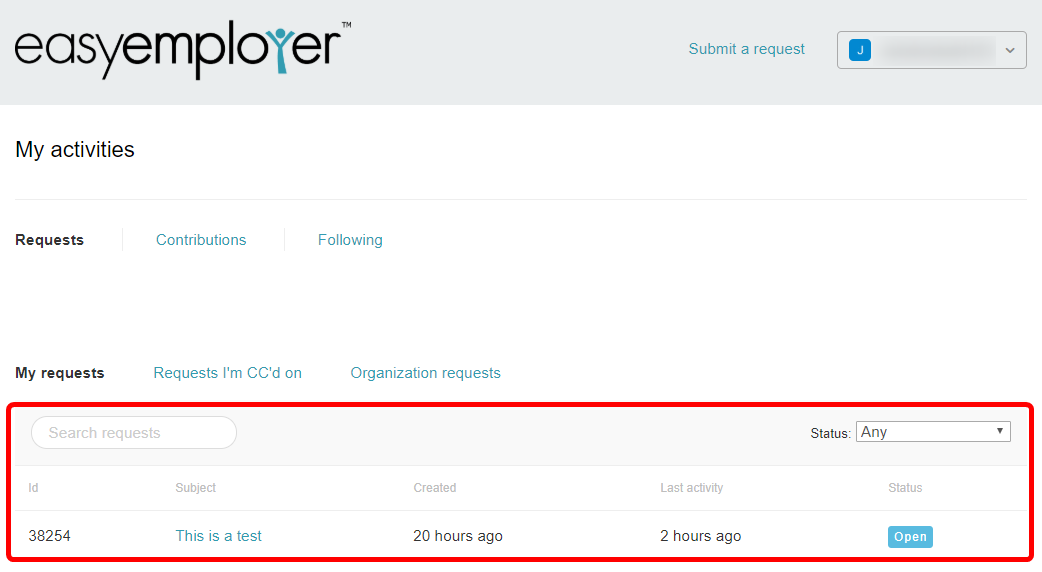 If granted permission (an administrator on our side needs to do this) users will be able to see organisation requests. Organisation requests are a complete list of requests for users within the same account.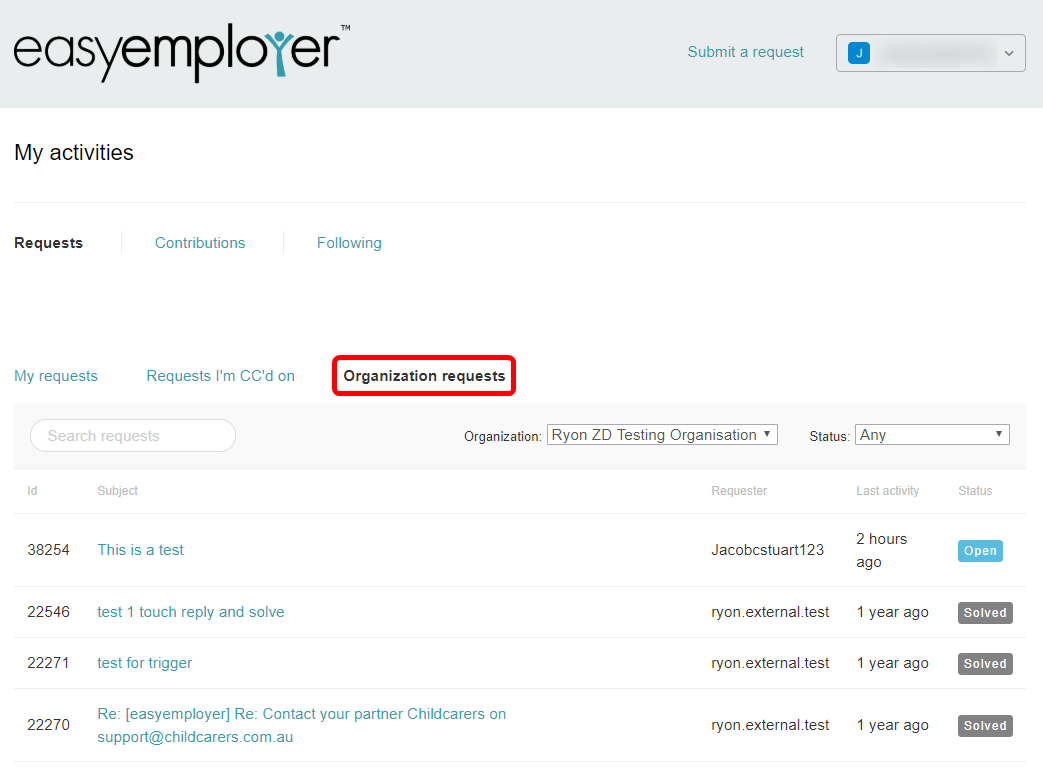 The methods of managing these are the same as explained earlier. Some users may be CC'd on requests that they need to manage or stay up to date on, for this reason an additional heading called 'Requests I'm CC'd on' is available. Clicking on this heading will not display all support requests, but will display the requests where the user appears as a CC.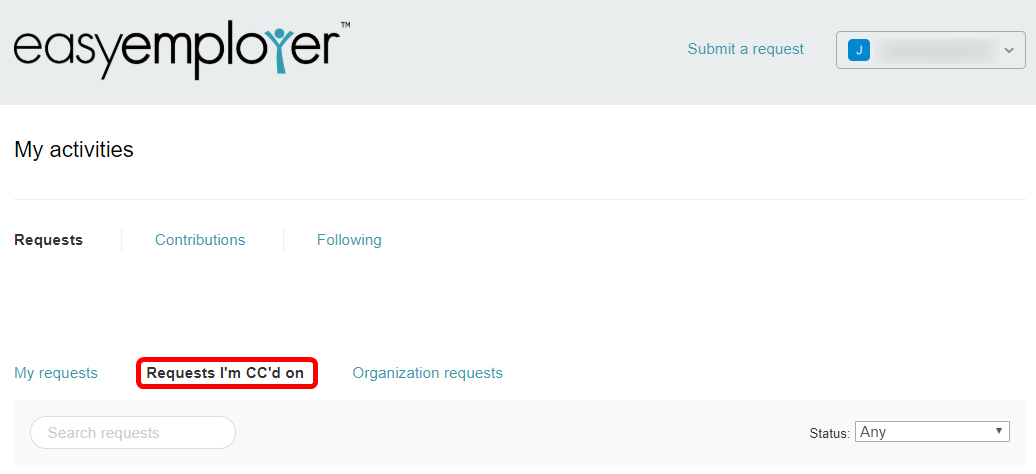 Following sections in the Help Centre
Following sections in the Help Centre will send updates to users when new articles have been added or changed. This is done by navigating to the Help Centre section and clicking the 'Follow' option located in the top right corner.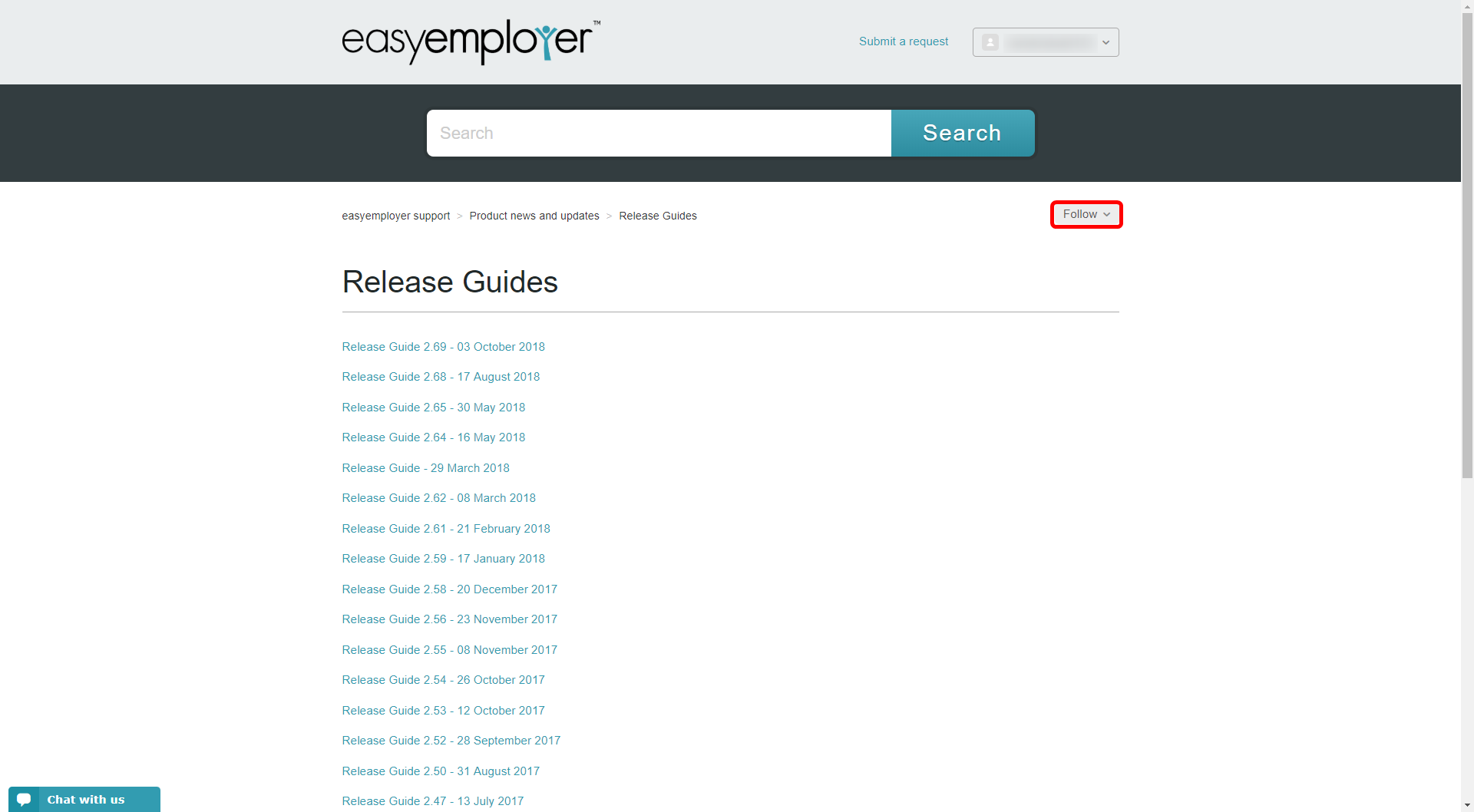 To check the sections or articles that are being followed, click the 'Following' section when on the 'My activities' page.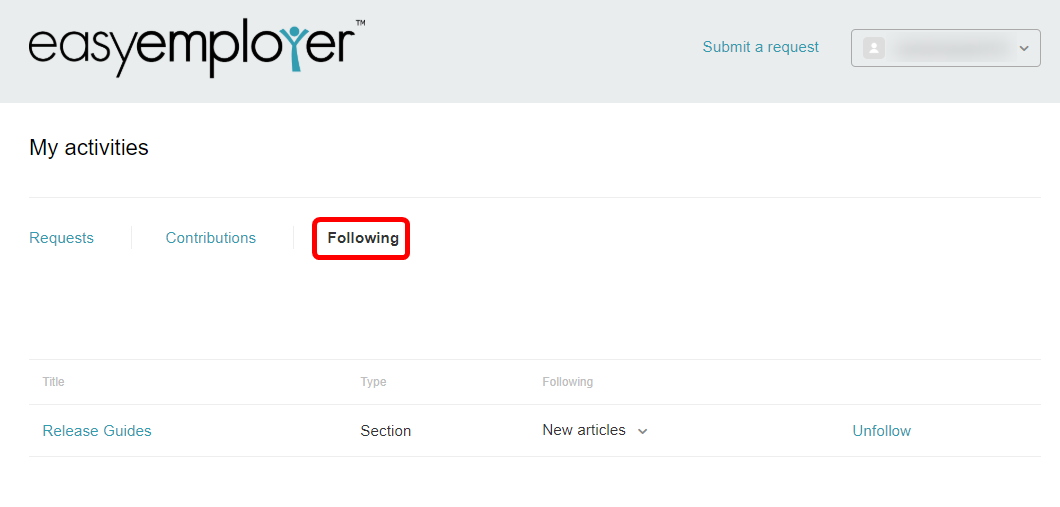 To stop following articles or sections in the Help Centre, click the 'Unfollow' text next to the appropriate section.