1) Overview
2) Access the working users report
---
🔍

RELATED ARTICLES
Time Clock | URL Setup & Configuration
---
1) Overview
The working users report shows you who is currently clocked on using one of the time collection methods. It also displays who is currently on a break.
This feature allows users to check who is clocked on without physically checking the clocking station.
2) Access the working users report
1. Click Reports.

2. Click Working Users Report.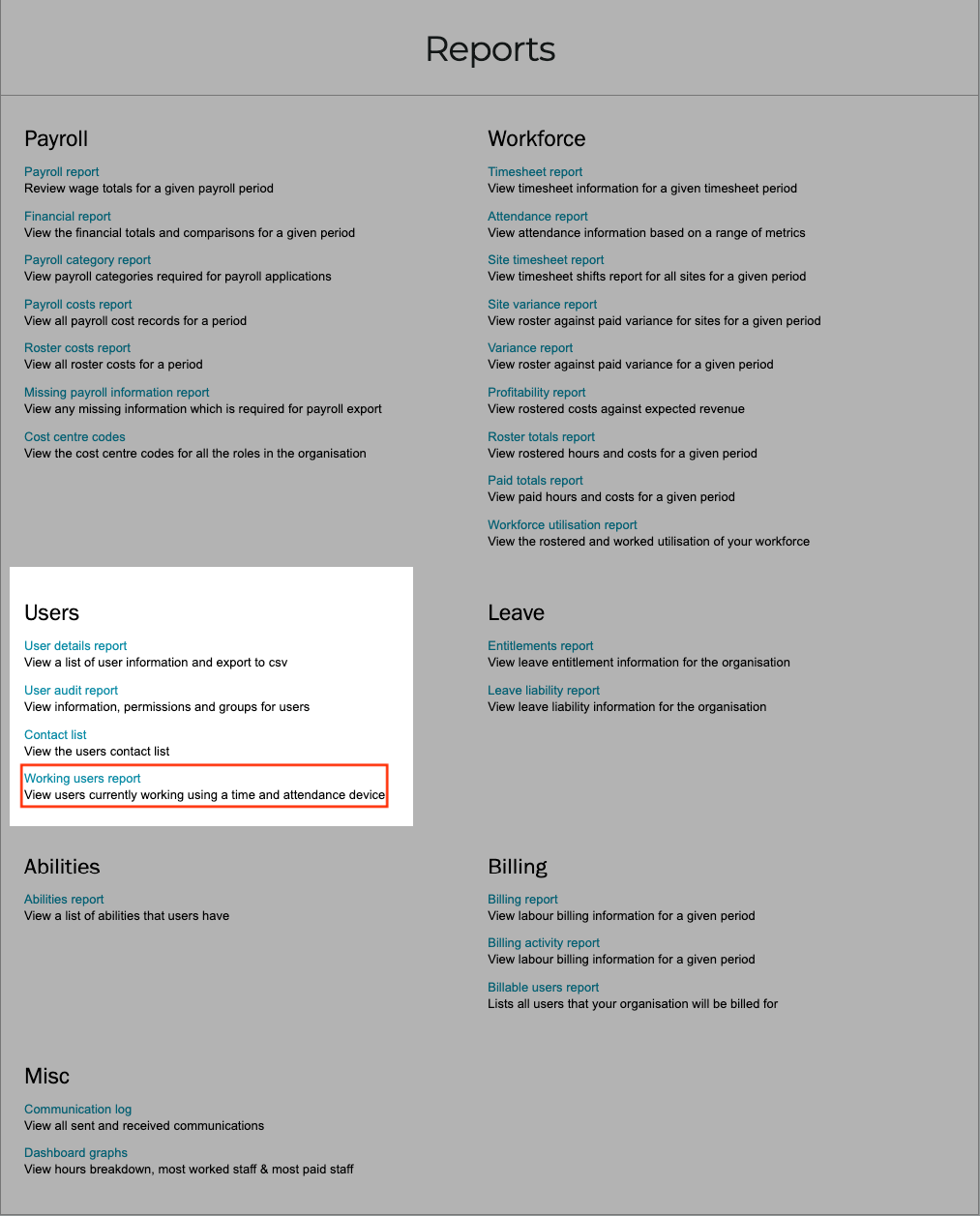 3. The Working Users Report is displayed.