This article includes the following topics:
Setting standard days for a user
Setting minimum daily hours for a user
Examples of default standard days 
What are standard days
Standard days are setup during award configuration. Standard days indicate the typical working days of an employee. Standard days can be overridden for a particular employee. 
Why is this important
Standard days effect the following:
Leave creation

Public holiday shifts

Daily overtime
How to set standard days for a user
Standard days for a user is located on the Award Pay Group selection screen. 
1. Click Organisation

2. Click Users

3. Click Payroll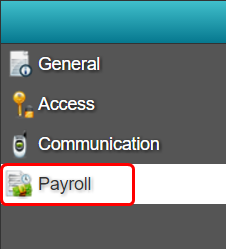 4. Click 
 next to the User's Name (I chose Joe Bloggs) next to Status
5. Click
Edit
6. The Award Pay Group screen will now be displayed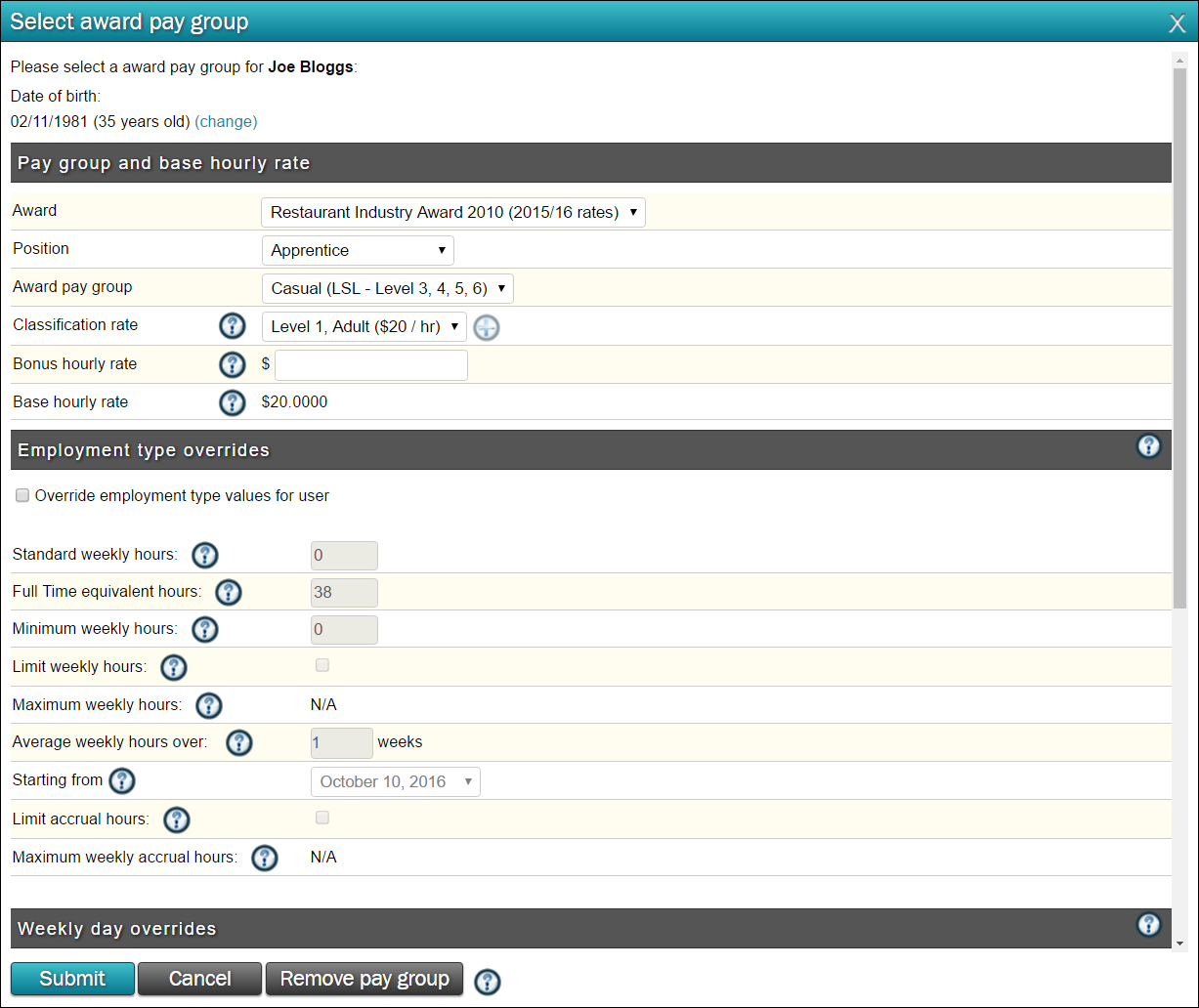 7. Depending on the pay group, Full time, Part time or Casual, the standard weekly hours and standard days selection could be different. See Examples of Default Standard Days for examples of standard configurations for the pay groups inside of easyemployer.
8. In the following example, I will set the standard days for a full time employee to Monday, Tuesday, Wednesday, Saturday and Sunday
Click Override Weekly Days for User
Select the days under Standard Day?
Click Submit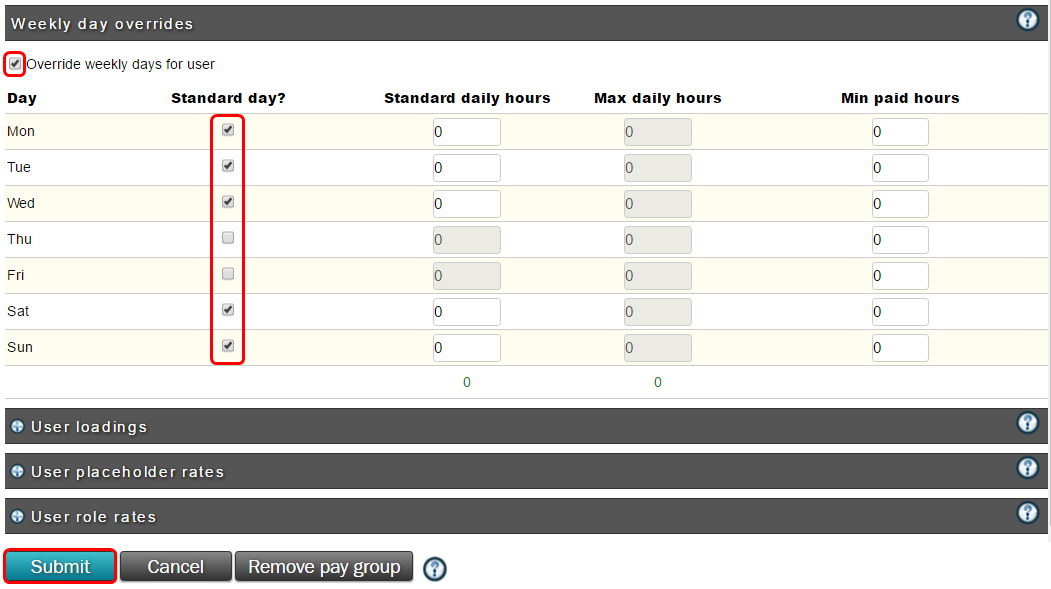 9. If you need to change the Standard Weekly Hours for a user, click Override Employment Type Values for User and change the values
Setting minimum daily hours for a user
1. Follow the instructions above to bring up the Award Pay Group screen
2. In the following example,  I will set the standard days for a full time employee to Monday, Tuesday, Wednesday, Saturday and Sunday and a minimum of 7.6 hours on those days:
Click Override weekly days for user
Select the days under Standard day?
Enter the Min paid hours for each day
Click Submit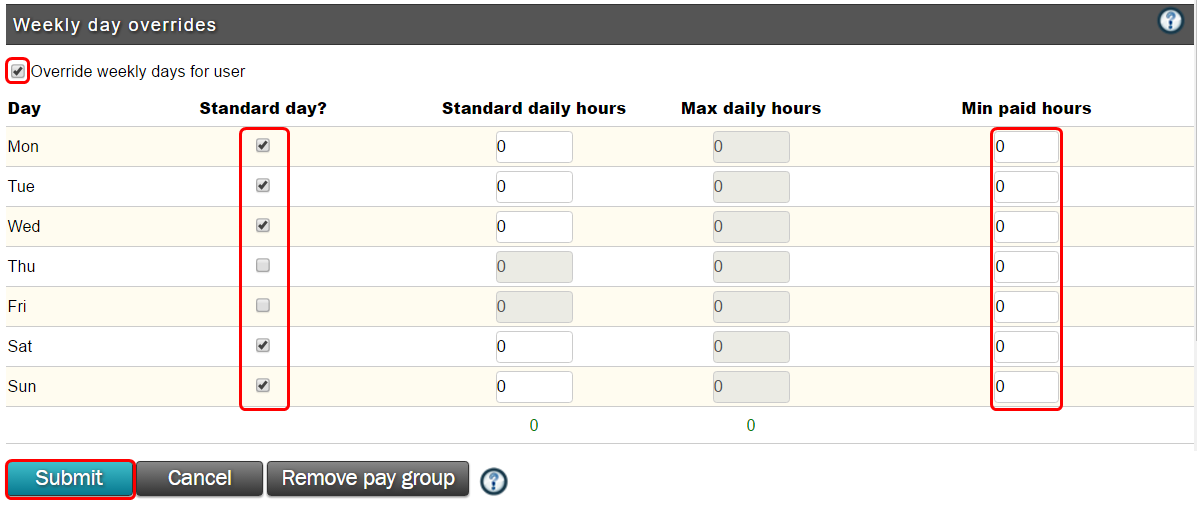 Examples of default standard days 
 Full time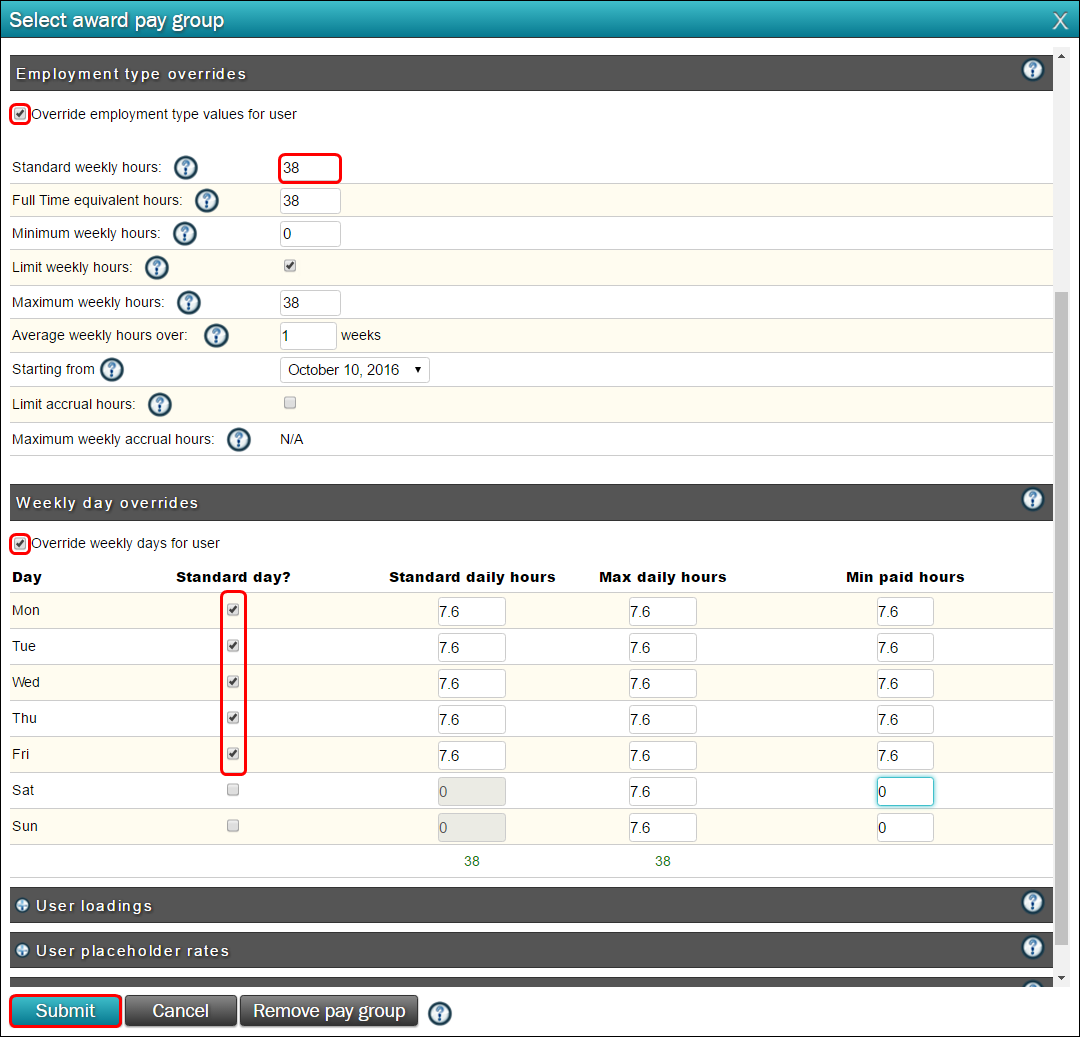 Standard weekly hours set to 38
Standard day selection Monday to Friday
Part time
Standard weekly hours set to 0
No standard day selection
Casual

Standard weekly hours set to 0
No standard day selection