1) What is this feature & why is this important
2) Notices function
i) Viewing a notice
ii) Replying to a notice
1) What is this feature & why is this important.
Notices are a form of internal communication in easyemployer that function in the same way that emails do. The notices feature in the application has been added to allow users ease of access to this form of internal communication.
Rosters and other important notices are sent internally through easyemployer. Having notices available on the application allows users to have access to important information including rosters.
2) Notices function.
i) Viewing a notice.
1. Login to the easyemployer mobile app with your existing credentials.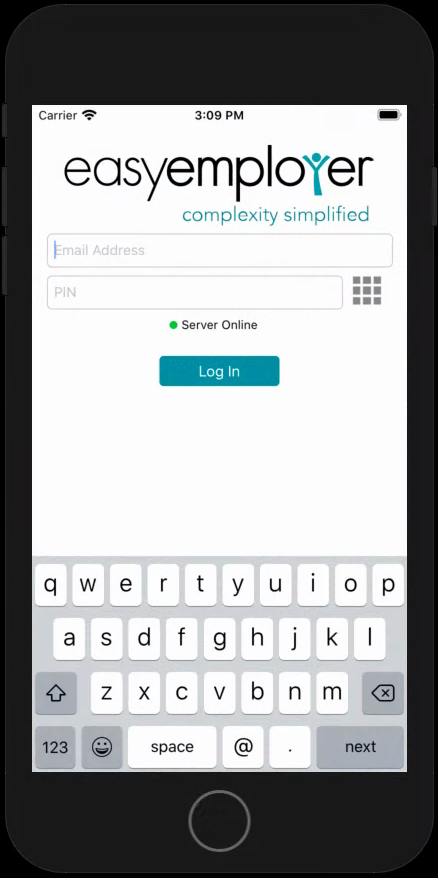 2. Tap the 'Notices' tile.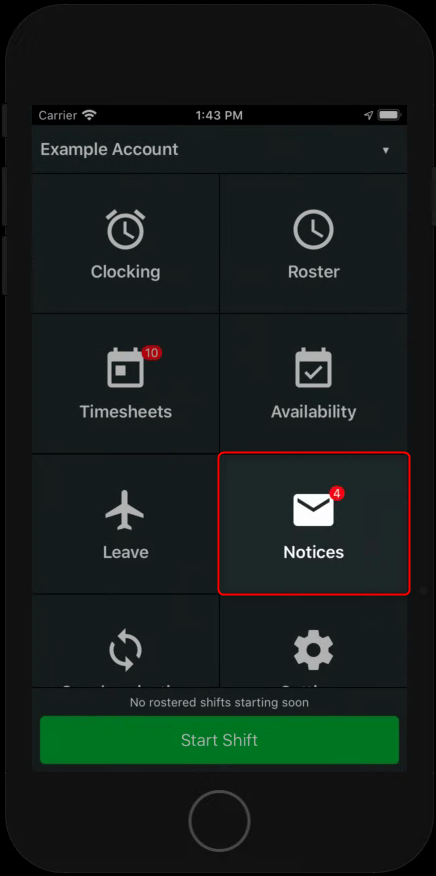 3. A list all your notices are displayed (bold = unread). To open a notice simply tap a notice from the list.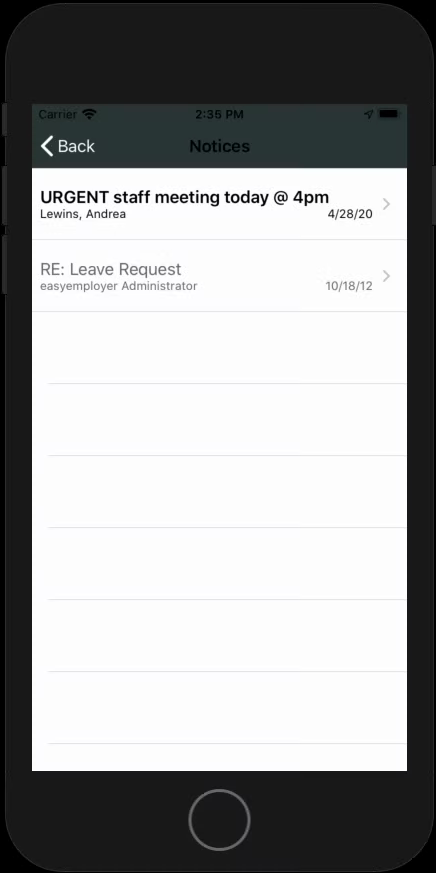 4. The notice will be displayed.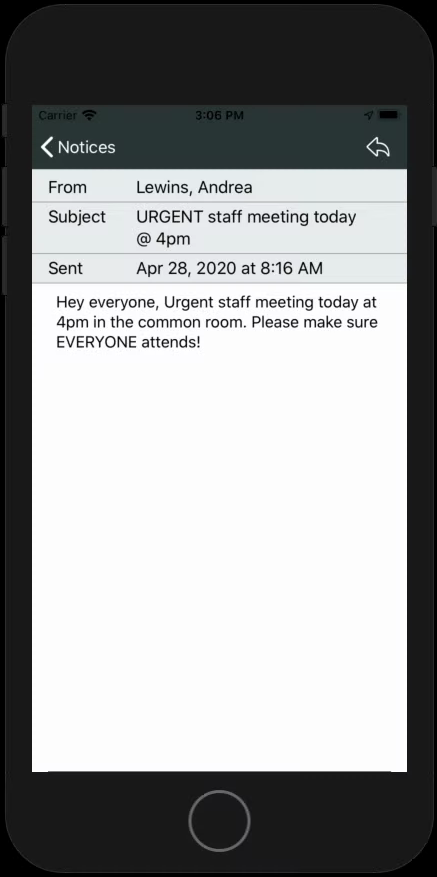 ii) Replying to a notice.
1. With the notices tile already selected, tap the notice you wish to reply to.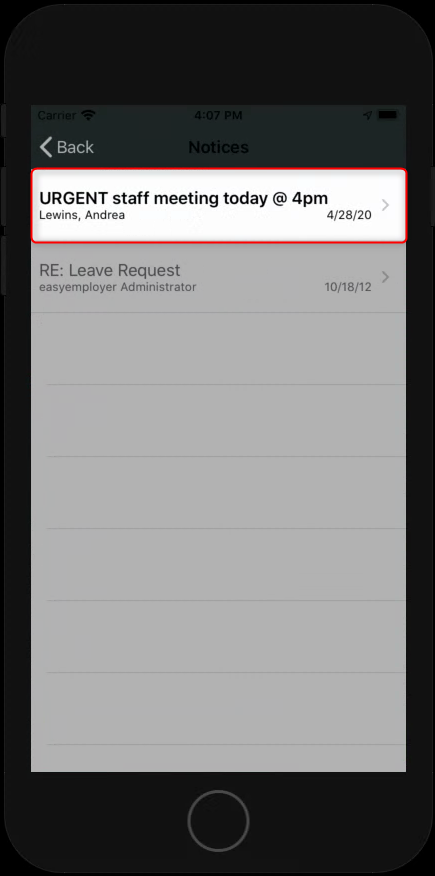 2. If you are permitted to reply to a particular notice; the reply button will be present in the top right hand corner.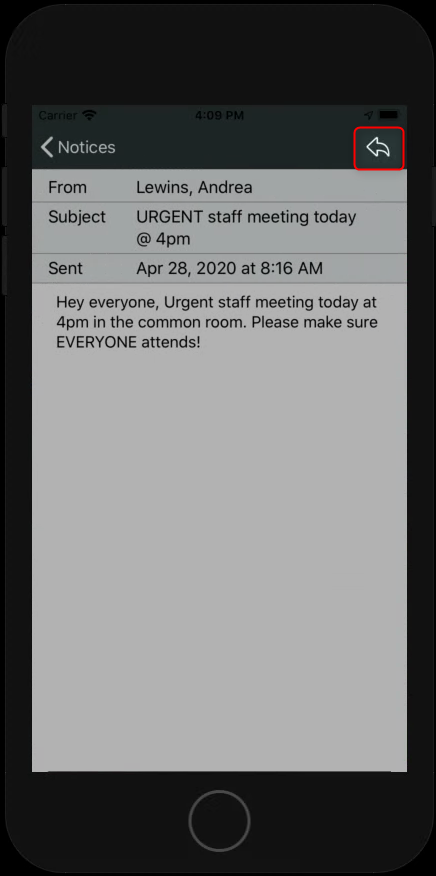 Note: Your organisation/employer configures who you are able to 'reply to' via the notices system. The easyemployer support desk cannot assist with adjustment of these permissions/rules, these need to be raised internally.
3. If the reply button is tapped a message can be entered and them sent by tapping the 'send' button.